FIFA World Cup is a big festival for every football lover. The 2018 games are going to be held in Russia. There are lots of football fans in Nepal and everyone loves to watch match on big screen. So companies are targeting this season and offering discounts and offers on TV sets. Many people buy new Television for watching games and actually market shows higher sales during this season. So companies like Samsung and Daraz are providing discounts and offers onTV products.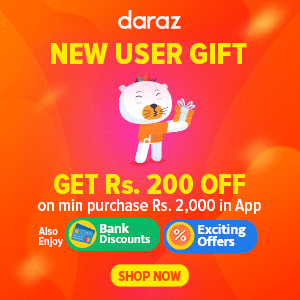 Watching high definition football games is now possible due to Digitial TV in Nepal. And those HD channels can be consumed on cheaper Television these days. Full HD and HD sets are very common and very affordable. Also 4K UHD TV are also getting cheap with 8K and HDR10+ being introduced as well. Currently there are almost no channels that have 4K content in Nepal but FHD is very common. Consumers can easily enjoy HD sports channel package in their homes these days.
Samsung "Feel The Game" Scheme: This is the offer from Samsung Nepal and they have deals on various TV sets. They have QLED, LED, LCD and many quality products in market. The company is providing up to 27% discount and 2 years full warranty on each product. Customers can also get free gift vouchers on purchase of Smart TV. This scheme is running till June 1 to July 15.
There is also lucky draw and the winners can get Samsung Galaxy S9, Galaxy A6+, Samsung Galaxy J7 Duo, convertible refrigerator and round trip tickets from Turkish Airlines.  Gift vouchers are being provided by Ace Travels, KGH Group and Vayodha Hospital. These offers are valid on purchase of Smart TV only. These are only examples, they have discount on all TV models. So visit the local Samsung Store to get more information. Some offer price of Samsung TVs are as follows:
UA55KS9000- Rs.335200
UA55K6300ARSHE Rs. 156,700
UA55M5500ARSHE Rs. 133,300
UA50KU6000ARSHE Rs.127,800
UA50MU6100ARSHE- Rs.131,200
UA49K5300ARSHE- Rs  98,900
UA43M5500AR- Rs  65,700
UA40M5000ARSHE- Rs  53,400
UA32K4300AR Rs.43,450
UA32M4300ARSHE- Rs 43,450
UA32M4200ARSHE- Rs  36,700
UA32M4000ARSHE- Rs  33,400
UA32FH4003ARSHE- Rs 31,500
UA24H4003ARSHE- Rs  20,800
Read: Official Samsung TV Price in Nepal
Daraz "Ghar Ghar Ma Worldcup" Offer:
This is Daraz's scheme for this season and it includes discounts from various companies. The company site indicates up to 26% off on Videocon TV, up to 40% discount on Samsung, 24% on Technos, 27% on Sony, 32% on Hisense and maximum of 25% discount on Palsonic products. These are maximum discount so the rates may vary according to products.
Daraz is offering free delivery service and 5% discount at checkout as well. They have all ranges of televisions ranging from budget to luxurious Smart ones. There are curved Android TV as well and very affordable 4K sets too. The Technos 55" 4K Smart Model costs Rs 69,490 in this offer. 32" LED set from Palsonic can be bought at Rs 20,500 while a 43" LG Full HD one will set you back at Rs 60,500.
The offers and discounts are pretty good and if you are looking to buy new Television this season we highly recommend you to look in the market right now. Take good benefit of the offers and do proper comparison also read and watch review before purchasing.