Google's Android One is among the best programs for smartphones. They partnered with mobile phone manufacturers and launched their first-generation phones last year in 2014. After one year of the successful launch of first-gen Android One smartphones, Google has launched its 2nd Generation of Android One phones. Here comes the new Lava Pixel V1 with refreshing software and hardware. There are many updates and changes in the new Pixel V1 compared to devices of the past generation. We have also done Android One phones comparison for both generations.
There are many manufacturers in the smartphone market and they all use different UI. Android phones use services and updates from Google. However, the companies do big delay in Android updates and the UI experience are also different. Many phones don't even get a new OS and security update after they are launched. This is a big problem in the industry. Mostly cheap budget phones don't get updated regularly. Also, these phones are slow due to the heavy UI overlay.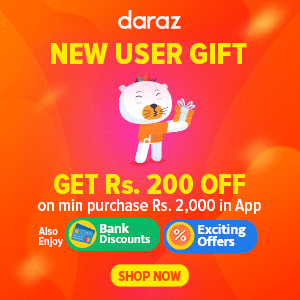 The new Android One program from Google targets those phones and customers who use budget devices. These smartphones are more targeted towards the middle-class consumer to increase the reach of technology. These phones are mainly for regions like India, Nepal, Bangladesh, Bhutan, Sri Lanka, etc. Big manufacturers do provide updates to their expensive phones. Still, they are not that fast. In contrast, phones with Android One get guaranteed two years updates from Google and they also use stock Android.
The Lava Pixel V1 is a new second generation of Android One phone. Last year Google partnered with Karbonn, Micromax, Spice, and Symphony.
Lava Pixel V1 Specifications and Details
Display: 5.5 Inches IPS LCD Screen

Resolution: 720×1280
Protection: Asahi Dragontrail Glass

SoC: MediaTek MT6582 (Quad-Core)

CPU Details: 1.3 GHz Cortex-A7

Memory: 2 GB RAM
Storage: 32 GB On-board, 64 GB memory card support
Battery: 2650 mAh Lithium-Ion
Back Camera: 8 Megapixels
Front Camera: 5 Megapixels
OS: Android 5.1.1 Lollipop
This phone comes packed with a lot of great features. We know that software is its main selling point. People love the stock Android experience. There are less bloatware and the experience is also very smooth. Lava is a company focused on making cheaper phones with good specs. They are doing a good job in Nepal as well.
The specifications of the Lava Pixel V1 are suitable for the price. One interesting feature is that it features new Asahi Dragon Trail Glass protection for the screen. This is an alternative to Gorilla Glass and it is good to have protection on a budget phone. Screen protection in budget and entry range is a golden gift. The cherry on top is a removable metal back cover and external 64 GB micro SD card support. It has only one problem and people are complaining about it in India. It doesn't have 4G support and users only get 3G and 2G.
The Lava Pixel V1 is priced at Rs 13,500 in India. The price of the Lava Pixel V1 price in Nepal will be around Rs 21,600. This phone is only available in India through Snapdeal. This caused a huge problem in marketing because it didn't come to the brick and mortar market at launch. Therefore merchants denied selling it later because the market had already dried.
Android One Benefits and Future
Operating System is the soul of smartphones and Android is everywhere these days. It is everywhere from entry-level phones to high-end flagship phones. The smartphone must have good hardware to support the latest OS and apps. After that, it is software that gives a good experience. Google's Android is taken as the best mobile OS software and many people like their stock interface. In this Android One program, people get that stock OS. However, there might be some tweaks from the manufacturers for certain special hardware or cameras.
Also Read: Samsung launched Z1 with its own smartphone Tizen OS
In this Android One program, all phones get regular updates from Google directly. Usually, software OTA is rolled out by phone manufacturers. However, Google directly sends updates in this case. It means users can get the latest updates first. The users of these phones get to experience the latest and best software. There is a guarantee of at least 2 major Android OS updates as well. Currently, small manufacturers are in this circle. It is because Google wants to target cheaper models. Many other big manufacturers are also showing interest in this program. In the future, we should see more expensive and branded phones in this program as well.