Intel just released its new Core i7 5960X (Haswell-E) octa-core desktop processor. Along with the new CPU, we also have new X99 motherboards. The X99 chipset is for the HEDT (High-End Desktop) platform. Many manufacturers such as MSI, Asus, Gigabyte, etc., are also launching new motherboards for this new chipset. There is also a new socket, and it is named LGA2011-V3. The new Core i7 5960X has 8 cores, 16 threads, and a 20 MB Smart cache. These powerful 8 core processors show us a glimpse of the future. Intel is also going to release many new multi-core processors this year.
There are many improvements this year. The new processors just don't stop at high core count and hyperthreading. We also now have the new and most awaited DDR4 RAM support. DDR4 comes with more frequency, higher bandwidth, and higher speeds. New upcoming processors and motherboards are going to support this new technology. These improvements mark the start of the next generation of computing. The new X99 ATX form factor motherboards also have 8 RAM slots for quad-channel memory at 64 GB. It means we can have over 64 GB of RAM and 2133 MHz speed.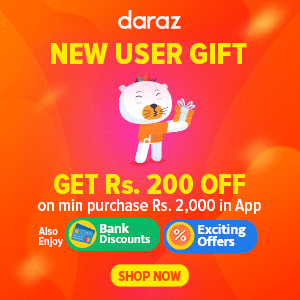 Core i7 5960X has a maximum of 40 PCIe lanes, so motherboard manufacturers can really give the benefit to users. Some new motherboards also have over 6 PCIe slots. They can be used for multiple graphics cards and other peripherals. They can also have more than 10 SATA ports. People who need more SATA drives can enjoy the benefits of such deluxe boards now. These new high-power systems are meant for enthusiasts and gamers. But we are sure that these things will be common in the near future.
Benefits of More Cores and Threads
Many applications want more cores and threads instead of just a faster single core. It is always better to have a higher number of cores and threads for professional work. Graphics designers, editors, engineering and research applications such as FEM Analysis, CAD/CAM/CAE, and simulation software can take the benefit of high core counts. In addition, there are more threads in these processors due to hyperthreading. Therefore there are more benefits. Games can also take advantage of more cores. However, most games need faster single-core performance and a good graphics card.
These days dual-core processor is common, while the 4 cores system is in the top tier. As Intel has made 8 core chips, developers will also try to take advantage. So we will get new software with optimization for more cores in the future. The software we use also needs to be optimized for the new hardware in the market. As we told you earlier, this Core i7 5960X is a HEDT level processor. These are not meant for normal home and office users. These are for enthusiasts, media professionals, and workstations. So, the professional software should get updates soon for support.
Related: Make Supercomputer using PS3
Multi-core CPUs handle tasks better than a single core. The load can be distributed easily and tasks also complete faster. The computer industry has seen improvement in productivity while moving from one core to two cores. The major benefits of more cores are faster compute speed and power. Currently, the new octa-core processor is costly. But as the technology matures, we shall see them in the mainstream.
DDR4 RAM and New Upcoming Technologies
DDR4 (Double Data Rate 4) memory is now out, and it is surely going to cause a big market change. Mainstream motherboards supporting DDR4 RAM should be available when the next-generation Intel processor arrives. Intel's new X99 motherboard and new processor architecture also support quad-channel memory. This means we are going to see 8 DIMM slots in future motherboards. Dual-channel memory is very popular in the current time, and it really improves the performance of the system. Triple channel memory is also there in some extreme range systems.
The New DDR4 quad-channel gives us the ability to have 64 GB RAM. It also now depends on RAM manufacturers to increase the density. DDR4 RAM modules are now low voltage at 1.2V. The default frequency is 2133 MHz, which is much faster than the older DDR3. This memory rate can reach up to 75 GB/sec. Higher frequency modules such as 2400 MHz, 2600, and 3000 MHz may also arrive soon. It is a huge development in memory after the implementation of DDR3 memory modules.
Also Read: Latest Processors Price in Nepal
The new PCI Express Gen 3 (PCIe Gen 3) has also been announced. This gives more bandwidth, which can be very useful for new graphics cards. We can expect power workstations and gaming graphics cards that can take benefit from such high-speed bandwidth. PCIe Gen 3 has a very big advantage over PCIe Gen 2. However current graphics cards still can't saturate the older bandwidth. It means there is plenty of headroom.
Increased power and faster computers
8 Core processors and new technology like DDR4, PCIe Gen 3 pave the path to the future. The new upcoming processors will be 6 core or 8 core, so they will have very high power. The new Core i7 5960X also has 16 threads, which are great for multithreaded applications. DDR4 RAM, a higher 20 MB L3 cache, can really enhance the computing experience. With more cores and faster processors, we also have to think about cooling. This new 8 core beast has 140W TDP and needs a very good CPU cooling solution.
The new Core i7 5960X is priced at $999. On top of that, motherboards will cost you around $500. The full system can cost around $2000 with all the basic parts. So this is not going to be cheap built. But it will surely be a powerful system. We assume that the quad-core CPU will still be mainstream processors for a long time. These 6 core and 8 core processors will definitely be mainstream in the future as cooling, power efficiency, and lithography improves.
All this shows us better hope and light for the future of computing. We shall definitely see lighter, faster, and better laptops. Cheaper computers with great power for productivity and gaming are some of the things we all want. Let us hope Intel keeps up the spark and makes better processors each year.