In 2017, Intel launched new 8th Gen Coffee Lake processors. These were the same 14 nm processors just like Kaby Lake but much more mature. Intel's Tick-Tock model is in a pause for a few years. In this upgrade cycle, every lineup saw massive improvement due to the increased number of cores and threads. This is what changed a lot in the industry because things were stagnant for a long time. MSI also picked up this new range of processors and implemented them to bring out new gaming laptops. New MSI Laptops with 8th gen CPU show better performance in gaming and work by remaining in temperature.
The new Coffee Lake processors show significant improvement over its predecessors. It is mainly due to the increase in core count, threads, core clock, and cache memory. Laptop companies and users are seeing a big difference between gaming notebooks with old Kaby Lake processors and new ones with Coffee Lake ones. There is now a wide range of desktop and mobile CPU from Intel. This includes new Core i3, Core i5, Core i7, and Core i9 for laptops.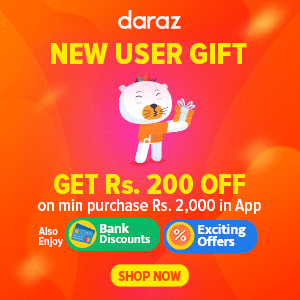 The core count in almost all Intel processors increased at least by 50%. Therefore the performance also increased in the same manner. Most importantly value increased as the price same as predecessor and legacy products. We have covered this matter in the previous article stating the benefits of 8th Gen Intel chips. Previously, the Core i5 CPU in laptops usually were dual-core and only a few were quad-core. People had to buy expensive Core i7 models to enjoy the quad-core performance. Now, the new 8th gen Core i5 is quad-core which makes a lot of difference. Moreover, the new Core i7 and Core i9 for laptops now have 6 cores with hyperthreading.
Faster CPU, higher performance and cooler laptops
Intel's 14nm lithography is very mature now. They have packed more cores and higher core clock in the same old architecture. They have also improved the thermals. This means we can enjoy more power with less power draw and heat output. Ultimately it means we get powerful laptops in smaller sizes. Similarly, graphics cards are also getting better each generation. All of this contributes to the betterment of the laptop industry.
The processor and graphics card do draw a good amount of power. This is why we need power-efficient design and parts. It is common knowledge that a higher number of cores means higher heat output. This means we require better cooling. Previously many MSI gaming laptops used to have Intel Core i7 7700HQ with 4 core and 8 threads. But as with new Core i7 offer more cores we get fifty percent better performance on the same footprint.
Also Read: MSI Laptops Price in Nepal
The TDP is the same, but the performance output is higher. It simply means an efficient CPU and system. New 8th Gen Core i5 can now give you the performance that old Core i7 used to give. It is very interesting to see how big jumps the industry made with simple improvements. Now the new Core i7 and Core i9 are setting a new standard for the gaming and computing industry. MSI is also using these new chips in their gaming laptops to provide better performance.
GT75 Titan 8RG Gaming, and GS65 Stealth Thin 8RF
MSI has lots of notebooks and they are very famous for their high-quality hardware. They have laptop models with high-end processors like Core i9 8950HK and Core i7 8750H. These high-end powerful models include new GT75 Titan 8RG Gaming and GS65 8RF Stealth Thin. These laptops have Intel's 8th generation top of the line processor, Nvidia graphics card, and top-notch display. The specifications of both of these laptops are as follows.
| | |
| --- | --- |
| GT75 8RG Titan | GS65 Stealth 8RF |
| Intel Core i7 8750H | Intel Core i7 8750H |
| CM246 Chipset | HM370 Chipset |
| Geforce GTX 1080 8 GB GDDR5X | Geforce GTX 1070 8 GB GDDR5 Max-Q |
| Max 64 GB DDR4 2666 MHz RAM | Max 32 GB DDR4 2666 MHz RAM |
| 17.3″ (UHD/ FHD) Panel | 15.6″ 1080p 144Hz IPS Panel |
| 1 TB HDD, 256 GB M.2 NVMe SSD | 1 TB M.2 NVMe PCI Gen 3 SSD |
| 8 Cell (90 Whr) Battery | 4 Cell (82 Whr) Battery |
| 4.56 Kg Weight | 1.88 Kg Weight |
| RJ45, HDMI, 5 USB 3.1 Type A Ports | RJ45, HDMI, 3 USB 3.1 Type A Ports |
Both laptops have the same Core i7-8750H but they come with a different chipset, graphics card, size, and weight. For many people, weight and size is a big concern. Some people need both power and portability. In those cases, weight is very crucial. The major difference we see among these is display size, RAM capacity, and graphics card in terms of specs.
Better Cooling for powerful CPU
The new Intel chips consist of more core and threads and the thermal situation in a closed and small space in a notebook is very critical. MSI has a famous "Cooler Boost Titan" technology which consists of more than 1 fan and many heat pipes. For example, the MSI GT75 Titan has about 9 high-quality copper heat pipes and 2 fans. Those pipes are for cooling GPU, CPU, and PWM sections of the portable computer. In the MSI GS65 Stealth Thin 8RF, there is a total of 3 fans which is more fruitful. It is known as "Cool Boost Trinity"
Related Read: CPU Cooler Price in Nepal
This kind of colling ensures there is no thermal throttling and users get the best experience. Also, the lower temperature gives room for overclocking through software. The company website states that, compared to Kaby Lake 7th Gen Core i7, the 8th Gen Core i7 has 40% better performance. Similarly, the new Core i9 has more than 70% better results. Such performance gives an uplift to all types of workloads. When the CPU is working healthily the GPU result is also better due to less thermal throttle and bottleneck.
With the company's new improving cooling technology and better design, both temperature and power draw are efficient. The overall temperature is reasonably lower and better than past models. The power draw is less and the battery life tests are also positive. But for gamers, we always recommend using an adapter.
Gaming and Work Performance
We saw some benchmark results of 3D Mark, CineBench, PASS Mark, video rendering in new MSI Laptops with 8th gen CPU, and saw impressive results. All the results show that new MSI laptops with new Coffe lake processors are very fast and efficient. In terms of CPU load, video editing, rendering, professional workloads, and gaming the results are fantastic. The new chips do push the envelope of 14nm lithography further. In the same package, people are getting better performance this year.
All tests show that there is an improvement in single-core and multi-core performance. The games also show higher frames. Rendering times are also lower. All these show better performance in work and gaming tasks. These positive results are as expected and it is very good to see this. Power-efficient faster chips mean smaller devices and better portability for notebooks. Size doesn't matter for big desktop builders. However, it matters a lot on a laptop and All In One computer. Micro-Star International also has a huge range of MSI AIO computers.
Takeaway
Therefore at last after looking at everything we are giving you the same advice we gave last time. New Generation 8th Gen Intel processors are better than their predecessors. They are giving far better value than last year. Not all years update are better but this year this makes a significant change. These new MSI Laptops with 8th gen Coffeelake CPU are much better than last year's products. They offer significant performance upgrades and make the new products safer for a longer time.
MSI's new products with new chips are providing better performance improvement with lower thermals. Therefore for users who want great experience and value for their hard-earned money, we suggest only buy laptops with new Coffee Lake processors. We are liking how MSI is improving their lineup. And we would very much like to see more budget-friendly products in future for masses.