Nepal Telecom has introduced the new FNF facility for all of its network. It includes postpaid, prepaid scheme under GSM/ CDMA service. This scheme allows NTC users to select a maximum of five other users and they can be called at a very low cost than the normal price. By the way, the tariff for prepaid is still higher than postpaid users. Those selected 5 numbers must be of Doorsanchar. Here learn how to activate Friends & Family service on NTC GSM and CDMA with our article.
You can now talk with your most contacted friends, family members and loved people with less price now. This service was somehow active for postpaid users because it is still like a premium service. The biggest percentage of mobile phone users use prepaid service because it helps them to use service within limit and budget. As the FNF is here for prepaid users we are here to help. This is the tutorial on how to activate friends & family (FNF) service on NTC GSM/CDMA for the prepaid or postpaid package.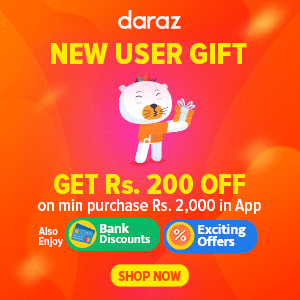 The numbers you want to select must be of NTC. It can be an NT (PSTN) Landline, GSM or CDMA. Call rate to CDMA/GSM post paid is somewhat cheaper which is 55 paisa or Rs 0.55 per minute. Rate for GSM/CDMA prepaid is Rs 0.70 or 70 paisa per minute. These rates are applicable at the busy business hours or peak time of the network.
NTC FNF Registration Process
For the initial registration, the user can request maximum of three phone numbers. Additional numbers can be registered later on after the service is activated by simple SMS. The registration process for this service is as follows:
i) In Postpaid GSM
Type FNF<space>Ph.Number1<space>Ph.number2<space>Ph.number3<space>Ph.number4<space>Ph.number5
Send to 1400
ii) In Prepaid GSM/CDMA and postpaid CDMA
Type FNFSUB*MDN and send it to 1415
To add member, type FNFADD*Ph.number and send to 1415 (You can add only 1 member at a time, meaning 1 SMS equals 1 addition)
To modify FNF member, FNFMOD*Ph.Number(Old)*Ph.Number(New)
Deleting member, FNFDEL*Ph.Number
For inquiry send message to 1415 by typing FNFINQ at the message box. FNF represents Friends and Family
Example of adding a number, FNFADD*984111111, Example to modify, FNFMOD*984111111*014444444
Nepal Telecom FNF Review
NTC is taking good steps in the path of improvement. This new scheme is another attention catcher after prepaid mobile data packs for GSM users. The FNF scheme can help reduce call costs for many people. It is very beneficial for people who mostly talk using voice service. Many people may not use the internet that much or may not have access. For those type of voice service users, it is great. As we said earlier, it is even more useful for businessmen.
We are liking how NTC is going forward with improvements. Now the users are waiting for a major ADSL overhaul. It is the need of time and need of the users. Even the definition of broadband and minimum bandwidth of permanent, unlimited service needs to be redefined in Nepal. Government is actually trying to expand broadband services in all parts of the country.
BSNL of India also changed its broadband to 2 Mbps from 512 Kbps a few months ago. Most of the telecom companies in Nepal buy bandwidth from India due to lack of reach to the undersea cable. There are plans for connecting to China using new fiber lines in the future. Currently, all our gateways are with India.