Sammy Traders is the official distributor of Allocacoc products in Nepal. They have many accessories and products in the Nepali market. The company launched 5 new products in Nepal in this CAN Infotech 2017 event. We went to the event and found their new launches. Allocacoc is a company based in the Netherlands. They produce high-quality and unique accessories. We have a big list of their products and prices with details. Sammy Traders were present during the event with a new range of their products. The new items in the portfolio include electronics and non-electronic accessories.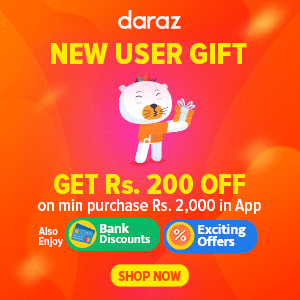 We visited the CAN InfoTech 2017, and we met with officials of Sammy Traders. They were very active and had a fair-sized stall. The owner of the company reported that they were making good sales. In the event, we saw new Allocacoc products. These were new launches and were pretty unique. We asked the distributor about the products and also used them for a while. If you want to get more information on these accessories, we also have a detailed article. You can check our article on Allocacoc products price in Nepal that has MRP and specifications.
In the CAN Infotech, we saw many companies. Each year different brands come and launch their new products. It is an open platform to show new products, launch, innovations and offers. Allocacoc also launched 5 new products in the same event. At first, they have a backpack with various features. This includes solar, USB ports, and anti-loss systems. It is quite a tech-filled bag. Then they have a wallet for keeping cards and cash. The most interesting of all is a secure storage device. It has a fingerprint scanner for biometric authentication. Here let's have a look at everything they launched.
1) Business Leisure Smart Backpack
This is a very versatile product that can be used for multiple purposes. The Business Leisure Smart Backpack seems normal, but it is much more than it looks like. This is a big bag with a lot of features. This includes solar charging, USB ports, Bluetooth, an Anti-lost system, and GPS. There are solar panels at the back for power and charging. It means it is quite eco-friendly as well. The Leisure smart backpack has a normal-looking design, strong build, and good fabric. All the technical things are built-in and they are quite interesting.
Users can use solar panels to get solar power and charge phones using a USB port in the bag. Users can charge phones and power banks inside the bag while traveling. It can be useful while you are hiking and trekking. In remote places, it is hard to get power, so this is very useful. The Allocacoc Leisure Smart backpack has GPS and an anti-loss system so it can be tracked as well. This is very useful if you are going to unchartered territory or new places during exploration. It can be an excellent option for people who need tech and power with them during their adventure.
2) DAX Wallet
It is a new wallet with a modular and simple design. DAX Wallet is specially designed for people who carry lots of cards and less cash. This wallet can store cards safely and makes withdrawing easy. People can also keep their money in the partitions inside the wallet. It is made with water repellent and durable fabric. The DAX Wallet can hold up to 5 cards very easily. It can also hold some paper notes as well. This wallet is mostly useful for people who carry a lot of cards. For cash-heavy people, it might not be that useful. Keeping a lot of cash is quite hard in this. However, if you do online transactions and pay from cards everywhere, this looks great.
DAX Wallet is thin and looks very elegant. It is not thick and bulky, so it sits flush inside pockets. A slim wallet means less bulge and lighter weight. This is a non-technical accessory, but the company is targeting this towards electronic cardholders. There are many credit card and debit cardholders in Nepal, and they might be interested in this. Sammy Traders is targeting those people with this product.
3) Levit 8
This is one of the most eye-catching and exciting products from Allocacoc. It is a standing desk that is very portable because of folding capability. Levit 8 can be folded in a plane like a book. It can be unfolded like a tower structure as well. It embeds a box-spiral folding technique. Levit 8 has a solid geometrical design with water and stain-resistant material. This has a very radical design. At first glance, it is hard to comprehend the usage. The distributor says it can be used to place different things like laptops and other devices.
4) Wisumi Secure Storage Device
This is a new product from Allocacoc for people who want data storage with the highest security. It is a multipurpose storage device that has a biometric fingerprint scanner. Allocaoc's Wisumi has a circular design with a cable attachment port. There is a fingerprint scanner at the center of the device. Access to data is only allowed after biometric verification. The storage device has a secure disk. The disk can be partitioned as private and public. Private disk access requires authorization via a biometric scan to unlock hardware-level encryption. It has a 20 MB/s write speed with USB 3.0 support. People can pair their password with their fingerprint and authenticate online service via biometrics for safer transactions. This is a high tech gadget from the company.
5) USB Cable
This is a very common product that we can find in the market. But it is quite different from the product of other brands in terms of features. People purchase different cables if they need to use different ports. We know that all devices don't have the same ports. Some use USB Type-C, some use micro USB and some use the Lightning port. This is why we might need different cables. But Allocacoc has a new cable that has three different types of USB heads in one. This includes Lightning, Type-C, and MicroUSB. All the heads are in three separate directions. The cable is flat, so there is no issue for entanglement. It is a very versatile and unique accessory to have.