ALS Ice bucket challenge is a very famous challenge for a cause. It was a very popular challenge in 2014. Many people, including social activists, superstars, and philanthropists, participated in this. Many people thought that this was just a stunt for popularity. In reality, this was actually a massive campaign for raising awareness and charity. This created a positive momentum thanks to popular actors, billionaires, businessmen, and famous people. Now, according to the ALS Association, a lot of funding was raised. And it has helped a lot to push the research work for treatment.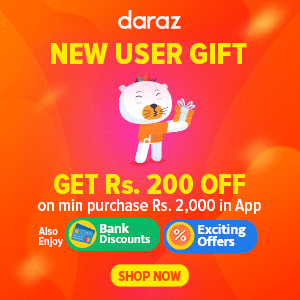 What is ALS?
Let us know about ALS first. It stands for Amyotrophic lateral sclerosis. It is also known as Lou Gehrig's Disease due to the famous baseball player. ALS Association is a research organization working on this disease. Stephen Hawking was a very popular person and a victim of this disease. This disease is a degenerative disease and affects nerve cells, spinal cord, and motor neurons. This means at the final stage, the motor activities can stop. The main reason for the ALS ice bucket challenge was making the disease popular or creating awareness. According to the ALS Association, the challenge actually helped a lot.
Also Read: Storage Capacity of Human Brain
There are some stages of ALS. At the first stage, the movement of limbs, speech, and other voluntary motions stop. In the final stage, involuntary motions such as breathing can stop. It can finally cause the death of the patient. It means the patient can be totally paralyzed at a later stage. Therefore it is a problematic and painful disease. ALS has no cure till now, and there is no known cause of this disease. Also, there is no data about the specific age group that it affects. It can happen to anyone. However, there is a very small number of patients worldwide. About 2 out of 100,000 are affected by ALS. But we need to do research on this to find treatment and causes.
Reason for doing ALS Ice bucket challenge
The ALS research program requires money, funding, and support. Although the disease affects a small number of people, we need to find a cure and cause. It is a kind of stem cell research. There is also a big goal of raising awareness. Few educated and informed people only know about this. It is because very few people are affected by this. So the ALS Ice bucket challenge was actually an awareness-raising campaign. The challenge is also a fun game for people.
In this, someone you know challenges you or nominates you. Then you have to pour a bucket of cold ice water and donate $10 to ALS, or else you have to pay $100. This is a donation, so there is no limit. People can always donate without pouring water. Many philanthropists and organizations have already donated a lot of money. ALS Association has also gained a lot of support. The main goal of the challenge was to make the campaign popular and viral. Challenging other people grows awareness and increases reach. It also makes the campaign more fun and entertaining.
Benefits of Challenge: Funding, Research, Treatment
You can always go to the ALS Association's site to make a donation. Due to this challenge, the ALS research program has gained huge donations from all across the world. More than 3 million people have donated money, and it is still growing. According to a report from RTI International, the ALS Association was awarded $89,687,168 from 2014-2018. All these donations were from the ALS ice bucket challenge. This campaign was a tremendous success. The highest amount of donation is from the USA at $81,188,080. Canada, UK, Italy, and Chile are some of the biggest donors. Other donor countries are Australia, China, South Africa, Switzerland, Finland, Ireland, France, Netherlands, Belgium, Germany, and Israel.
There has been a significant rise in the funding of researches since 2014-2018. In 2014 there were only 42 funded researchers. But in 2018, there were 237 researchers. Quantity and quality of scientific publications also increased with increased funding and grants. There are many papers in reputed journals like Nature, Science, Cell, Neuron, Nature Neuroscience, New England Journal of Medicine, and PLOS One. The campaign has also brought many researchers together to work in collaboration. The biggest impact of increasing research is the discovery of five genes connected to ALS. Researchers funded by the ALS Association also received more than $415,000,000 from the National Institutes of Health (NIH).
Scientists have developed a new medication named Sodium Phenylbutyrate–Taurursodiol. It is in the trial process, and it has been possible due to the funding and research. Scientists hope to find treatment for reducing the progression of the disease. ALS slowly degenerates the nerves and motor neurons and patients want to keep their motor functions, working as long as possible. The ultimate goal is to find a cure for Amyotrophic lateral sclerosis.
Some Famous Participants
This Ice bucket challenge was a big hit. Thanks to popular participants worldwide. Even Bill Gates took part in this challenge. This happened after Mark Zuckerberg challenged him. Bill Gates made a fascinating contraption to perform the challenge. As a tech blogger, I was interested in this due to Bill Gates and Mark Zuckerberg. So we can say the campaign was a success to raise awareness. Eminem, Taylor Swift, Will Smith, Selena Gomez, Tiger Woods, Chris Hemsworth, Tom Cruise, Usain Bolt, etc., were some other famous participants.
Sources:
Ice Bucket Challenge dramatically accelerated the fight against ALS – ALS Association
Trial of Sodium Phenylbutyrate–Taurursodiol for Amyotrophic Lateral Sclerosis (DOI: 10.1056/NEJMoa1916945) – New England Journal of Medicine
The article was first published in 2014 and updated in 2020.