Apple once used to be a brand famous for the iPod. There was a time when having an iPod was the coolest thing. At that time Apple was a unique company that produced the best music player. iPods have come a long way. Now the popular iPhone and other smartphones have replaced the iPod because they can play music and do a lot more. Still, there is a big fanbase. There are different types of iPods like Classic, Nano, Shuffle, and Touch. The iPod Touch has come to the 6th generation. Now, for the first time, it has a processor with 64 bit architecture.
At first, there was iPod Classic with physical buttons. After that touch sensors came. Finally, we got into the touch screen generation. Even though iPod sales are down due to the iPhone, most of us have a special place for them in our hearts. Apple has now come up with a new 6th generation iPod Touch with some great features. By the way, Sony has also just released a new digital Walkman. They used to be great entertainers in the past. There was a time when CD Man and Walman were very popular. All these things changed when Apple introduced iPod for the first time.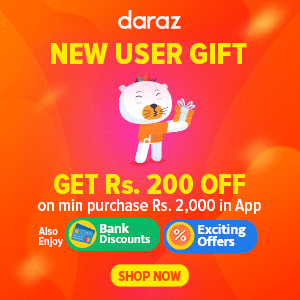 This year Apple's iPod touch is using a new A8 chip with 64-bit architecture. This is a new improvement and brings lots of power. There is a powerful architecture and instruction sets that improve performance. In terms of iPod Touch price, the 16GB model costs $199, 32 GB version costs $249, 64GB costs $299 and 128GB version costs $399. The new iPod has A8 SoC just like iPhone 6. Therefore it features one of the fastest processors and GPU.
iPod Touch 6th Gen Specifications and Features
The new iPod uses the latest Apple A8 chip that is used in iPhone 6. In a way, this device is very similar to the iPhone 6. The main difference is that there is no SIM card support and call capability. Rather than just being a music player, it is now a full entertainment device. This new iPod Touch has an Apple A8 chip that has a 1.4 GHz dual-core processor. This uses a new 64-bit architecture and makes it more interesting. There is about more than 4-times performance jump according to benchmark scores between 5th and 6th gen iPod. This is due to the new processor.
iPod Touch 6th generation has 1 GB RAM and different storage options. The front screen is a 4″ IPS LCD Retina display. There is a new 1.2 Megapixel f/2.2 front-facing camera. It is mainly there for face time. The front camera has better face detection and it can also record 720p videos. On the backside, there is an 8 MP camera sensor with an f/2.4 aperture. This can record full HD 1920×1080 videos and 720p slow-motion videos at 120 fps. It has features like Burst mode, Auto HDR, Panorama, Stabilization, and timer mode.
iPod Touch 6th gen also supports new WiFi ac and AirPlay mirroring to Apple TV. Users can also use the mirroring feature with Lightning Digital AV adapters. Apple has also implemented Siri in this iPod. There is a home button at the front like previous iPods. However, there is still no Touch ID. There is one black patch at the back that helps to make way for antennas. iPhones also have bands around sides but here there is a big patch at back.
Also Read: Samsung Galaxy J7 and Galaxy J5 Price in Nepal, Specs
Dedicated Players and Future
The new Apple Music is also bundled in the new iPod Touch. This device is actually for fans and those who want to buy this to keep as a collection. As the number of users is decreasing, Apple may not always launch this product in the future. This year, iPod Touch is getting a lot of upgrades. On the other hand products like iPod Nano and Shuffle are just getting new color options. They are being manufactured in gold, hot pink, and dark blue.
People carry only one device these days in their pocket. Some people might use a smartwatch but in the case of pocket, it is usually one phone. Only some people have two phones in their pocket. Almost no one has a phone and a music player these days. Our smartphones do all our job and make them easier. Playing music is just a small task for them. However, we can see some people carrying iPods for their workout sessions and jogging. The Nano and Shuffle were popular for that. Many fans might also buy to see new features and changes. This is looking like the end of the line for these devices. People don't use and carry a dedicated music player with them these days. A good new smartphone does all the work. Seeing the new technology and trend, we don't see these things going forward. The future is for integrated smaller devices only.
Read More: Turing Phone Specs and Security