Asus is a market leader in computer parts, laptops and now it is playing in the smartphone sector. Their new Asus Zenfone 2 Deluxe Special Edition is a smartphone with surprising specs and mainly storage. Asus recently unveiled their new phone with a massive 256 GB internal storage. This is the biggest onboard on a mobile phone to this date. Samsung, Apple, and many other huge manufacturers are still struggling on 64 GB. We just heard rumors of 128 GB Galaxy Note 5 and Asus Zenfone 2 Deluxe SE just changed everything.
This new edition comes in the market with three storage options. It includes 64 GB, 128 GB, and 256 GB. Actually, Asus is the also first company to use 4GB RAM on a phone. It was in their previous edition and they are continuing that here too. There is a quad-core 64 bit Intel Atom processor clocked at 2.5 GHz and PowerVR graphics card inside. This means the performance is going to be excellent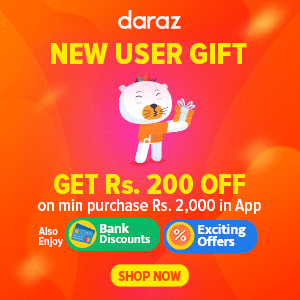 Asus Zenfone 2 Deluxe SE Specifications, Hardware
The phone consists of 5.5" IPS display and also has Gorilla Glass 3 protection. The resolution is 1080×1920 or FHD. It has a nice looking modern design. At the back there are polygons that look like FEM mesh triangles. Simply saying this phone is a real beauty. The Carbon Night model is another good looking model that comes with back carbon fiber design back.
Zenfone 2 Deluxe SE runs on 4 core Intel Atom processors. The company uses two models of these processors. One is Z3580 at 2.3 GHz and next is Z3590 which can go to 2.5 GHz on two cores. The phone is a dual SIM phone that supports 4G and the latest Cat 6 LTE. With a battery of 3000 mAh, this phone can stay up to 2 days with normal use. But with such big display and resolution, the screen on time will be average. Asus is using proprietary BoostMaster technology to provide a bit faster charge rate. The phone consists of a 13 MP rear shooter with f/2.0 aperture on the back. There is also 5 MP front camera with f/2.0 aperture.
Storage Power and Analysis
All Zenfone models support 128 GB SD card. The internal storage for the normal model is 64 or 128 GB but for Special Edition it is 256 GB. Asus is using eMMC type storage for their new phone. There is 4 GB RAM in the top end model and it can be very good for the performance. This spec combinations actually put this phone in the high-end category.
Related News: CG Eon eLite Specs and Review
Now analyzing the hardware we can find some cut corners. The battery is non-removable which can be a bit frustrating for many people. The company could have used Gorilla Glass 4 which is becoming common. Since last year even mid-range smartphones are using them. The company is also using eMMC so, it is not the fastest storage technology.
If the read-write speed of the phone's internal storage is good then as we can say that it can be used as HDD. Asus Zenfone 2 Deluxe SE can be used as a portable hard disk for file transfer and saving files offline. But be really cautious while transferring files. Malicious files can cause your issues on phones. Removing them can be hectic and might need a full wipe or reflash as well. Overall, this is a very interesting phone and Asus has struck the market well this time.