Most of us like to play games be it in our spare time or all the time we just love them. But not all of us have the resources to buy a PC that can tear through games with 100 FPS/Ultra. Some of us are good with 60 FPS/High. The main aim of gaming is entertainment. So we're going suggest you a PC that can do just that.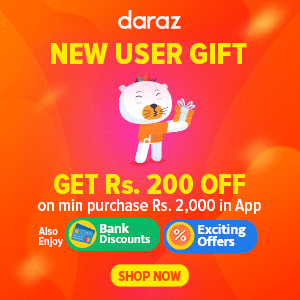 Always opt for the system that you can afford. Be happy with what you are and can buy. It is a myth that gaming needs very high end computer. Generally all computers can play game, the only thing is how good it can run the games in good quality.
If you have a very high end computer, you can enjoy at high resolution, high FPS and quality. Low power computers will be able to play games just at low quality or less speed. There is minimum system requirement for each game, so if you have system below that property, it may not run. Moving along, this is the best desktop for gaming under 50000 INR we suggest to buy in India right now.
| | |
| --- | --- |
| CPU | Core i5 8400 (Rs 14,500) |
| Motherboard | ASUS Prime B360M (Rs 8000) |
| RAM | HyperX Fury 8GB 2400MHz (Rs 7000) |
| Graphics Card | GTX 1050 Ti 4GB (Rs 14000) |
| Storage | Western Digital 1TB (Rs 3,100) |
| Power Supply | Corsair VS550 (Rs 3100) |
| Casing | Corsair Carbide Spec 01 (Rs 3000) |
This list is slightly above 50000 INR but this is the best set with top-notch we can fit in the near budget. To fix the over budget issue, you can settle with 500 GB HDD and cheaper Casing. They don't affect performance after all.
Read Also: Latest Desktop Computer Price in Nepal
Breakdown
There was a time when a budget CPU was all about compromises but not anymore. Last time we suggested AMD processor but now we are suggesting Intel. The new 8th Gen Core i5 8400 has 6 cores. This processor is providing performance of previous generation i7 in the budget price. It can support high end graphics cards with ease and will provide enough power for years to come.
There are many who say motherboard doesn't affect performance but it does affect features. So for this build we went with the ASUS Prime B360M. To save money on the build users can choose H310 board but with such premium processor we wanted a mid range board. For the memory we went with a HyperX Fury 8GB DDR4 2400Mhz and users can add another 8GB for a total of 16 down the road.
The graphics card market is really a turmoil right now. Price are up internationally and stocks are also down. The prices in online stores are very high but retail stores are selling for MSRP in India. We suggest trying to find GPU in local retail stores. For now we are settling with GTX 1050 Ti but we recommend a RX 570 4 GB or GTX 1060 6 GB if possible for flawless gaming at 1080p.
1 TB HDD is minimum at this time. You can choose Western Digital 1 TB Blue. We suggest you to spend a bit more and get 128 GB SSD for primary drive for better performance. PSU is one component that should be chosen carefully. A faulty PSU can short your PC and damage components. We recommend the best so buy the Corsair VS550 550W PSU.
When it comes to cases no one can beat Corsair. The Carbide Spec 01 has great aesthetics and come with a windowed side panel to show your Build. As we said earlier, you can choose a cheaper casing to save money on the build. We haven't included monitor price because requirement of display size varies widely and this build was actually made on 1080p gaming point of view.