Nothing can stop a gamer because they manage to enjoy on the device they can get. It is the truth and will always remain the same. Our generation loves to play digital games on mobiles these days but still many people love computer. Cheap affordable desktop can be a great companion for people in limited budget. These types of system are bought by students and can work great for normal work, web browsing and with a good graphics card, gaming can be satisfying. So this is a setup of best Best Budget Intel Gaming PC Under Rs 30000 in India.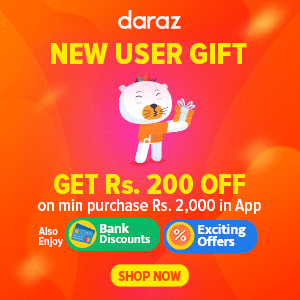 Indian market does have wide variety of option. We have mainly AMD CPU and Intel CPU options but here we are focusing on the Team Blue. We know that the difference between the USA price and Indian price is substantial. This is common in many countries due to import cost and additional tax. Any ways, we do find a way to fit a good enough system fit for gaming. We have also written on setup under Rs 50,000.
A computer under Rs 30,000 is easy to make but with a graphics card it is a bit tricky. The most expensive part for gaming PC is always the graphics card and we should choose it very carefully. Here in this article we are choosing the products by looking at the price and power. The price indicated below are market average price. Below is the recommended budget gaming PC under Rs 30K.
| | |
| --- | --- |
| Core i3 8100 | Rs 8,000 |
| Nvidia Geforce GT 1030 | Rs 7,000 |
| MSI H310 Pro VH | Rs 4,500 |
| 8 GB DDR4 | Rs 5,000 |
| Normal CPU Casing 450W | Rs 2,000 |
| 1 TB HDD | Rs 3,000 |
System Analysis
Here we are using new 8th Gen Intel Core i3 8100 which is a quad core processor. This will give you great upgrade path. If you want to upgrade graphics card in future, this processor will provide great support. Also the GT 1030 2 GB version is great graphics card for 1080p gaming.
Gamers can really enjoy latst games in good FPS (30 FPS average) with low to mid settings in 1080p.  Most games will run in medium setting. If you want to save money, you can get Intel Pentium G5400 but it is just Dual Core. The G5400 is available at Rs 4500 which is much cheaper than 8100 but the core number difference is double. Users can also upgrade RAM to 16 GB in future if they want. If you have a bit more money to spare off, definitely get a branded PSU such as Corsair.
The above listed products and brands are just for example. You can buy products from any reputed international brand as long as they are in your budget. Sometime same hardware might have different cost according to companies due to various reasons including additional features like extra fans, size etc.