Computer Association Nepal organized CAN InfoTech 2017 from 26th to 31st January. This show is one of the biggest tech show in Nepal. ICT Expo hasn't been conducted since few years now. CAN InfoTech hosts many big tech companies and products. Its motto is to demonstrate new technology, products and create business relationship.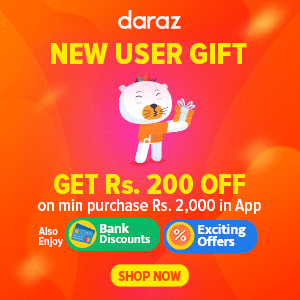 We went to Bhrikuti Mandap to cover the event. In previous years CAN used to organized inside BICC hall. The ticket is Rs 50 for student and Rs 100 for normal people. There were many companies, products and deals. In this story we will only list out interesting thinngs that caught our eye.
Just at the entrance of the hall we see huge Samsung stall. They have new upcoming Galaxy C9 Pro and Galaxy A5 2017 for display. People can enjoy free Gear VR experience without any conditions or restrictions. Many smartphone companies, ISP, computer hardware providers and software solution industries were present.
Khalti is the print sponsor of this event. They are very new company that launched just in CAN. Khalti is simply new advanced online payment service. There were other such service providers like Esewa and Onlinepayment.com.np as well. Onver Smart Taxi service caught our eye because there are very few consolidated transportation service in Nepal.
We have seen many taxis branded with other companies like Eddy Cab etc. Onver officials were present and replied us that they just consolidated the Taxi and managed it. The charge is according to Government's fixed rate or by meter. We like this kind of service because finding Taxi at reasonable price is very hard in Kathmandu.
Lots of laptop and desktop manufacturers were present with their products. Lenovo, Dell, MSI, Asus, Acer laptops were getting lots of attention. MSI also launched their new gaming 10 series laptop with Kaby Lake processors. They demonstrated their first VR ready laptop with GTX 1060. People were enjoying VR experience with Oculus headset. They also showcaed the new GTX 10 series graphics card and their gaming setup.
MSI always has great new products and personally  we always love to see their updated gaming setup. OnePlus also showcased their OnePlus 3T. This phone isn't in stock so people can't but it right now. Sony, HiSense, Samsung and many other display manufacturers were showing new 4K UHD and curved TV. We are gradually seeing attention toward 4k these days.
Leagoo, Zopo, Oppo, Micromax, Huawei were also present. InFocus was showing theor newly launched Epic 1 to the people. Strontium is coming to Nepal to Nepal with their storage products like SD card etc. They have very good reputation in storage business. Sammy Traders introduced new products on 30th January.
At the Xiaomi stall, we saw new Mi Mix, Mi Max, WiFi router and 5s. Lenovo was also demonstrating their Vibe series phones and VR with K5 Note. Just like previous years Central Investigation Bureau, Supreme Court and some IT college and institutions were present. CIB was conducting a survey regarding cyber crime and abuse.
Summary
Some stalls like HiTech had high volume of attention and customers due to their deals. We saw lots of good deals and new products. CAN InfoTech is changing each year in our experience. Few years ago InfoTech used to have lots of Desktop computers and hardware but these days Laptops have conquered.
Many people say it is turning into business place to sell products only instead of showing new technology. This is true to some extent because we also saw very less new things. There were few new launched, technology and products though. This year we say lots of drones which was rare few years back.
Facebook Page like Routine Of Nepal Banda, Meme Nepal, NAJ Entertainment also had a stall with Solar Car. One thing we felt and saw is the reduction in number of inverter, battery and generator companies. Overall it was a good experience but still there are lots of things to improve.