One of the biggest business house of Nepal, Chaudhary Group organized a bloggers meet today to announce brand new CG Eon Blaze 6.0 and Eon Blaze Pro. These both phones fall under phablet category due to their big size. The CG Eon Blaze Pro is 5.5" but the Blaze 6.0 has 6" screen. They both are one of the cheapest budget range smartphones with such bug screen and decent specs till date.
We experienced the phones for quite good amount of time. They are priced at starting range and in our view there are no other phones that provide these specs. The price of CG Eon Blaze Pro in Nepal is Rs 9699 and price for CG Eon Blaze 6.0 is Rs 11111. We did some tests with camera, UI and checked its build quality to provide some initial expressions.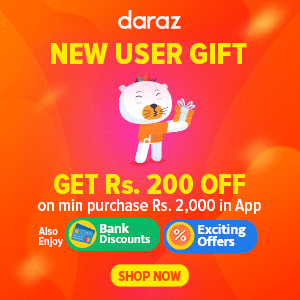 Common Grounds: Let us layout some common grounds for these phones. Both mobiles feature same 1.3 GHz Mediatek  MT6580  Quad Core processor and 1 GB RAM. 13 MP camera resides at the back while a 5 MP camera rests at front. They both hold a beautifully crafted 2.5D glass at top of their screen.
We get Android 6.0 Marshmallow OS loaded with them and Nepali language at default. Both phone support micro SD card up to 32 GB only. CG also has Proximity sensor and G sensor installed in both smartphones. Only Gold color models are available. Regardless of the screen size, they both get 720×1280 resolution.
CG Eon Blaze Pro
It is the smaller phone compared to Blaze 6.0. This mobile features 5.5" IPS LCD screen and 8 GB internal storage. It has a faux metal looking removable back cover. Beneath the cover we get a removable 2400 mAh battery which powers up the phone. The camera quality is same as of the Blaze 6.0 due to similar modules. We are also getting LED indicator for notification function with this phone.
CG Eon Blaze 6.0
This is a really big device. It is between the smartphone and tablet category. This mobile boasts a 6" LCD display with 16 GB internal storage. It has a metal back cover quite bigger 2800 mAh battery inside this phone. The interface of both phones are totally same with very similar performance. Blaze 6.0 and Pro features new gesture support as well.
Impressions
CG first debuted with a high range phone but now they are targeting the budget segment. These new Eon Blaze series are filled with all the basic requirements to the brim. Very less phones offer such big screen and powerful camera.
The battery is a bit smaller but it has lots of other features like CG Care, 2.5D glass, 720p HD screen etc. We give both of these devices a thumbs up. We will be reviewing both phones soon so keep connected with us. Chaudhary group has digital online store so you can buy the Blaze 6.0 and Blaze Pro from CG Digital website.