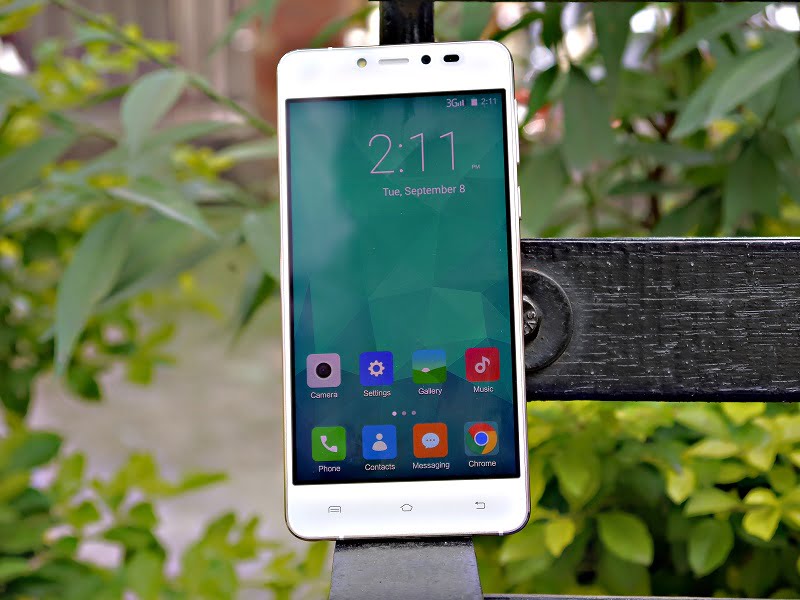 Chaudhary Group (CG) is a leading industry with multiple products in Nepal. They are a big conglomerate and have factories in other counties as well. It is brand well-known for Wai Wai noodles. They actually have a good name in a large number of businesses. This includes FMCG, snacks, electronics like LG, real estate in other counties and many more. CG has been launching many mobile phones in Nepal since the past few years. They all were bar phones. But this time they are launching Chaudhary Group CG EON eLite. We also have a review and list of all latest launched CG EON phones in Nepal.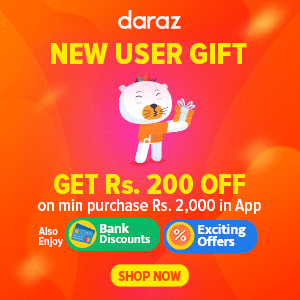 We actually got exclusive chance to review this device before the launch with the help of our good friends at Gadgets In Nepal. The review unit was tested and benchmarked to get a clear result of performance. We also showed the model to a few people and asked about their feedback on the design and experience. So this review article is about CG EON eLite's specification, features, impression, and price in Nepal.
CG Eon eLite Specs
Let's start with the most important thing on the phone which is the processor. This smartphone has a 1.3 GHz Quad-core MediaTek processor. This chip also comes with Mali 400 GPU. Talking about the memory, we have 2 GB DDR3 RAM and 16 GB internal storage. On the software side, EON eLite is Android 5.0 Lollipop. CG is also placing their own Burn UI on top.
The phone has a 720p 5" Super AMOLED display with crispy picture production. Best thing of the phone is a new sleek design. The thickness is only 5.8 mm and that is really amazing. The back facing camera is a 13 MP module with HDR and LED flash. Similarly, the front-facing camera is a 5 MP with a LED flash. Both sides have LED flash which is a good thing The phone also supports dual SIM with 3G and the comes in light shade colors of white, gray and silver.
Impressions
Our first impression of the phone is nice because of the simple rectangular design and light shade color. Handling the phone is very fun due to the slim 5.8 mm thickness, metal body frame, lightweight and grip. The phone has Gorilla Glass on both sides which is another good thing. Chaudhary Group CG EON eLite seems to be inspired by the iPhone's design and interface a bit. Seeing LED flashlight at the front is impressive in a budget phone. The UI also has no lag and comes with many features. There is a Super AMOLED screen which is undoubtedly the best feature of this phone.
After all, the look isn't enough to convince a man to spend hard-earned money. The battery of the new mobile by CG is just 2100 mAh which is actually pretty low for the device. On top, there is a non-removable battery. This looks like a compromise for the thinness of the device. The Mali 400 GPU also isn't powerful enough for hardcore gaming and high-level graphics production. It has a quad-core processor but for the price, it is not on point. Most importantly there is no external SD card expansion option. 16 GB storage is not enough for many people. Many people also did not but Galaxy S6 and Note 5 because of lack of SD card.
Verdict
In case of camera vs price the phone challenges competition like Samsung Galaxy J5. Galaxy J5 also comes around same price range and has similar features. Cameras are basically the same with 13 MP but the aperture on J5 is f/1.9 which is a bit better. J5 loses due to CG Eon due design and build here. But it has a removable battery and SD card so there is a silver lining.
.
The price of CG EON eElite in Nepal is Rs 21,999. This phone is exclusively available in their showrooms only for now. The models will be made available to all stores very soon. Considering the price range, design, look, feel, interface and performance the phone is good and satisfies the need for people with average demands. It would have been better if there was memory card support. This is CG's first step in smartphone and maybe they will learn from this and make even better phones in the future.