Colors has already launched really great phones for a few months. They have come up with Xfactor Elite E-10, Elite E-20, Pride P-15 and many more great handsets in the Xfactor series. Colors is ruling the budget level market with their great phone. Many of our consumers, colleges, friends have chosen their budget phones over market competitors. This time we have received some "wind in the ear" that the company is preparing to launch a really great phone in Pearl Black lineup.
The new upcoming phone will be of mid-range. It is meant to challenge flagship phones of other companies. The budget class market is the biggest in Nepal and India. But the number of consumers in the mid-range and flagship category is also high. We have seen many people carrying expensive and high-end phones. It shows that people are willing to spend good money on good phones. The hunger for high end tech and gadgets is increasing day by day. But Colors want to provide all those specs, hardware and luxury at a cheaper price.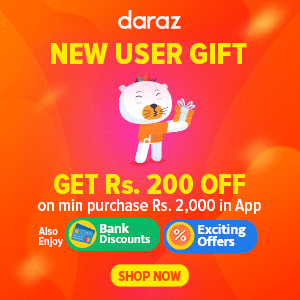 Looking at the trend of Colors, we were expecting them to bring more great devices. And to prove that we have found some images of the upcoming phone. This  Pearl Black series is very popular for design and specs. We assume the new is going to keep the legacy. The Pearl Black K20 Droid was an exceptionally popular phone. We hope that this phone will also perform better than its predecessor.
Colors Pearl Black 2015
We don't know the details of the phone but looking at the leaked images of the phone it is beautiful. It looks like that body is covered by glass. We guess it is Gorilla Glass 3 because it is being implemented in most phones these days. For the internal specs, we have heard that it has 3 GB of RAM. This amount of RAM is more than enough for any type of user. Under the beautiful body, the phone is also coming with 32 GB of space which sufficient for storing a lot of apps.
We couldn't clearly see the camera but it is guaranteed it that it will be 13 MP or more. Analyzing the specification trend and other internal hardware properties, we assume that the processor is octa-core. The Peral Black 2015 might also have a battery of around 2500 mAh. The design is elegant with chrome finish at side. Black color model looks great in our view.
The volume button is at the right side and the LED flash is placed at the bottom of the camera on the back. This phone will be great for users in Nepal. And if the leaked information is true, it will challenge many phones in the market. We can guess that this new phone will be a deal maker for Colors. Lets all wait and see how this phone comes out to be. Keep reading out articles we will update you as soon as we get any information. To sum up, the expected Colors Pearl Black 2015 specs are as follows.
Octa-core MediaTek Processor
3 GB RAM
32 GB Internal storage with 64 GB SD card support
5″ LCD Screen
2500 mAh Battery
13 MP Back and 5 MP front camera