After the successful launch of Xfactor Elite E10, Colors has launched the new Elite E20 in Nepal. Due to the size, this new phone falls under the phablet category. Xfactor Elite E20 is the addition to Elite series and successor of E10 in terms. The company is expanding the series to provide many options to the users. This is very good because now people get a lot of options for a smaller budget as well.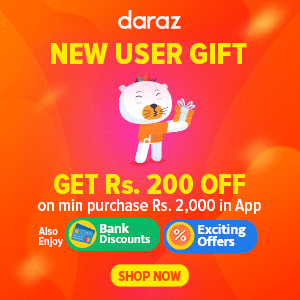 The E10 was a huge success and it is being followed by the brother Pride P-15. They are providing best and latest specs in hardware with their meticulously designed product. The price of Colors Xfactor Elite E20 in Nepal is Rs 15,695. The price is only slightly higher than the predecessor. Just with the addition of around Rs 3000, customers can enjoy bigger and clear screen for better media, video and content consumption.
It is very good to see that the company is updating its lineup. The Elite series is a popular lineup after Pride. They are also planning to launch the new
Pearl Black 2015
very soon. The company is on a frenzy with new products. Colors is targetting the budget and entry-level market only. It seems they are tapping to mid range with Pearl Black as well.
Colors Xfactor Elite E-20 Specs
Mediatek MT6735 SoC with 1.3 GHz quad core processor
2 GB DDR3 RAM
16 GB Internal storage
2500 mAh battery
5.5″ IPS LCD Screen
1280×720 Screen resolution
13 Megapixel main camera
8 Megapixel front camera
This new phone has a good quad core processor with 1.3 GHz core clock speed. The memory is 2 GB and the internal storage is 16 GB. If you find internal storage is insufficient, a maximum of 32 GB SD card can be used for storing your files. The memory of the phone and processor are good for doing medium range tasks, running big apps and games. It is using 2500 mAh battery to power everything up which is good. The battery size of Elite E20 is generous for the price and it should easily hold up for 1 day with ease.
For the camera part, the back side comes with 13 MP sensor with f/2.2 aperture. This can decent, sharp, detailed and clear pictures. Then at the front, users get 8 MP camera for selfie. This is a good implementation for people who love taking selfies and need high-resolution pictures and video conferencing. According to the company, both cameras can record videos in 1920×1080 resolution.
The Colors Elite E20 is using big 5.5″ IPS LCD display with a 720X1280 resolution. We are very happy to see HD screen at this price. This must provide a very good experience to the users. E20 also supports all SIM cards and networks including 2G, 3G, and 4G LTE. Many of its sensors are normal but Infrared sensor or IR blaster is the main attraction.
Summing Up
Nepal is going to get 4G soon and this phone is all ready for it. It is great to see the Colors Elite E20 having 4G network support. Now summing everything up about this phone. We get a good quad core processor, internal storage and memory for the price. The high megapixel cameras on both front and back can take beautiful, clear shots whenever required. On top, there is a good HD screen and a big battery.
IR blaster is a luxury that is found rarely in some high end and flagship models of selected companies. And Colors is giving is that in a very affordable price. This brings great power, feature and of course luxury to users. They can control, TV, DVD players, AC, etc with their phone. It means mobile basically becomes a total controller. If you need a big phone with good space, big HD screen, and good specs then Xfactor Elite E20 is a great option for you.