Indian subcontinents usually mean countries that lie on the Indian tectonic plate. This includes Nepal, India, Pakistan, Bangladesh, Bhutan, Sri Lanka, and the Maldives. It is basically SAARC countries. Currently, some hackers of South Asian countries are involved in hacking websites of other neighboring countries. Nepalese hackers are defacing and hacking websites of Indians while Indian hackers are also doing the same. The same os going with Pakistan and India as well.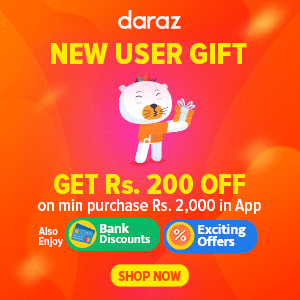 South Asian countries are developing countries and technological advancement is also similarly developing. None of the countries are fully mature in terms of cyberspace. But some groups are active in criminal works. Currently, these hacking groups are doing this for political reasons. Most of the defaced websites show that they are revenge on politics and politically related activities.
There are disputes in many terms among some countries. So the hacking groups are active and just on the Independence day, Indian hackers took down some Pakistani websites. The responsibility was claimed by "Hell Shield Hackers". As the tension in Nepal is rising at the border area due to the blockade, people are making protests. A hacker with the alias of "DQN Hacker" hacked around 90 Indian websites. In revenge, Indian hackers hacked Nepali sites including some government websites.
Website Recovery, Backup, and Network Security
It is very important to have a secure network and website. Another most important thing is having a backup of the whole website. If something happens to a site, a backup should be readily available for restoring. There are many ways of securing a site and network. It is good to take expert advice of the network engineers and website developers. Make sure there are no vulnerabilities. Update your CMS, plugins, and themes regularly for maximum security.
It is recommended to make a backup at least once a week. Big corporations who publish lots of content and articles in one day should make daily backups. Sometimes a minimal copy with articles and images could be sufficient but we recommend making a full backup of the entire hosting server. This is because it covers the database, files, images and even emails of webmail.
Also Read: Cybercrimes and Penalties in Nepal
Make sure the restoration is done correctly. If the restoring process is not done well, the links of the site may not work. There may be many 404 errors and it causes a lot of trouble. Test the backups on a local server if there is any issue. Use plugins for easier restoration process. We have seen that the database can cause a lot of issues if not restored correctly.
Scan every files and database after an attack. There are many services that provide scanning feature. If this is not done, there can be another attack. It is because the criminals leave back doors and they exploit it. The back doors can give then unauthorized access and it can be very dangerous. So most of the time, cleaning up the whole server and restoring is safer.
Recent Events
Federation of Nepali Journalist (fnjnepal.org) was hacked today. Banepa Municipality's website (banepamun.gov.np) was also compromised a few weeks ago. Hell Shield Hackers, Team Hind Hackers, Mallu Cyber Soldiers, Indian Black Hats, etc took the responsibility for the attacks.
According to some news, Nepal Script Kiddies is also actively hacking Indian cyberspace. Anonymous #opnep is the most famous Nepali hacking group. Many Nepali hackers used to take down Nepali government sites but now they are making international attacks. Everyone thinks that this is bad. No one should attack each other's cyberspace.
Nepal Police is in the search of related people. They are going to punish the culprits according to the Electronics Transaction Act. There is no definite cyber law in Nepal currently. ETA covers most of the things for Nepali cyberspace.