Daraz or former Kaymu is going to hold Black Friday 2017 sale this year as well. They started this from last year. In this period the company went through some management changes but their user base remains good as before. The 2074 Black Friday sale for Daraz Nepal is going live from November 24 to 28th. This means from Mangsir 8 to 12th.
Last year we saw lots of sales, discounts and offers. This year also people are going to discounts and offers. The sale includes mega deals, flash sales for grabbing good discounts on products. People can also enjoy vouchers and most of all giveaways. Holiday seasons have a special place of sales.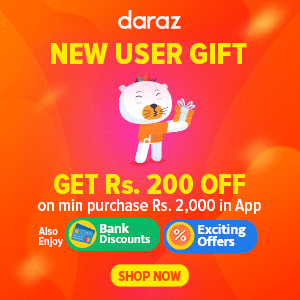 Actually Black Friday comes from western culture. It is actually next day of thanksgiving. The week includes other important days like Cyber Monday and much more. Almost every retailers have huge discounts on products. This is because people shot as the Christmas comes near,
Mostly, US citizens enjoy such sales at great extent because of offers. Company sites claims for discounts upto 70%. Daraz promises full genuine products. They will be having sale on almost all departments including electronics, gadgets, clothes, consumer electronics etc.
We have few suggestions for you guys. To enjoy the deals and get good offer. Install the app on your phone and create an account of you don't have. Sign on with you device like PC, Mobile etc. To ensure the product gets to you doors, pay first if you can. Vendors will have to deliver to people who already paid instead of COD users.