Daraz Nepal is fully preparing for New Year 2076 B.S. They are hosting sale, offers and brand day back to back. This time Daraz is organizing Titan Brand Day on April 1st, 2019. Titan is an Indian company which is very popular for watches. They have different types of watches for all price range. On the Titan Brand Day 2075, the company is giving a huge discount to the customers.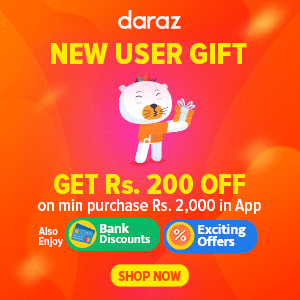 Titan is providing a minimum 20% discount on all products on the sale day. There will be free delivery for all the Titan product purchases as well. The sale is going to start at midnight exactly on April 1st and will end after 24 hours. There is plenty of time to choose your favorite product in this offer on that day.
However, there is a flash sale that will have 30% discount. So, be prepared for at that time to save money. The Flash sale time is between 10 AM to 2 PM. This is 4 hours period and can be peak as many people are browsing from home and office at day time. There are hundreds of watches for men and women. Prices start from around Rs 2,990 for the Karishma Brown Dial Analogue watch.
We found the most expensive Titan watch in Daraz catalog to be of Rs 28,990. There are many options of different size, design, and materials. On top of discounts, customers can also get vouchers up to Rs 5000. Titan also has few smartwatches like JUXT Pro but it is not in Nepal at this moment. Instead, there is Fastrack Reflex which from their sister brand.
Titan and their watches
Daraz has been organizing few such offers such as 2018 singles day sale. Deals are always beneficial to customers. Titan is a very reputed brand and its parent company is Tata Group which is a giant. Tanishq and Fastrack are also subsidiaries of Titan. This is why there are watches from Sonata and Fastrack in the official store.
We found Fastrack Reflex in the store at Rs 3,990. This is the smart band from the company. It has sporty look with a very flexible strap or band. There are Sonata digital watches at a price below Rs 1000 mark. However, we don't know id the brand day covers sale on the products of their subsidiaries or not.
All Titan products on Daraz are authentic and they are being by the authorized seller. Always check the seller name, rating and their description to be sure. Customers who just follow Titan's official store on Daraz platform can also win vouchers worth Rs 2000. Only 5 lucky winners will be awarded the vouchers.