Digitial TV is now on action in Nepal from 2074 B.S. Analog signal is now scrapped away by government. People need Set-Top Box (STB) to watch TV in their Television sets. This is because our regular TV sets can't unscramble digital signal flowing in the co-axial cable. New type of signal flows through same old wire but requires new authorized device to decrypt it. Now that people are adapting this new technology we have made a small list of digital TV service providers in Nepal.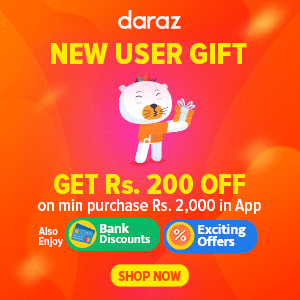 Only few service providers have coverage all over the country. As far as we know Dish Home has biggest coverage. There are local TV service providers all over Nepal. Our list may contain list of providers in Kathmandu mainly. You guys are free to suggest us good service providers so that we can increase the list.
Next plan of government is to implement Clean Feed Policy. This is to help reduce foreign ads and improve Nepali Ad industry. New digital system is helping people get better quality visuals and high number of channels. This is also helping Nepal government to collect more tax. As people can't divide their main line without getting STB and new subscription, everything is becoming transparent.
We noticed that new system is a bit more expensive than older Analog system. It is about double the charge if we have to say. Previously, the Analog monthly subscription was around Rs 200 in average but now its more. We will have to consider the increase in number of channels and quality also. Service for selected channels for customers can be great deal if possible to find.
Lets start by listing few popular Digital TV service providers. Our list will include major companies that have package with internet as well.
DishHome
NetTV
SIM TV
Hamro TV
Sky Cable
Kasthamandap Cable
Eastlink Technology
Prabhu TV
DishHome is one of the biggest company with widest reach. They have satellite dish which can be installed in any home or location. There is no need for cables from poles which makes it great solution fro rural location of Nepal as well. We have seen their service in very far locations from capital. DishHome has many packages to choose from.
NetTV serves via partnership with ISP like Vianet and WorldLink. We found that the package with Internet and TV is best value for most customers. SimTV also offers both Internet and TV Channels. Hamro TV is one of the first company to provide channels in 4K. People are slowly moving to 1080p now but 4K and 8K are the future. We belive the amount of UHD channels will increase when people also move to optical fiber from coaxial cables. Famous ISP Subisu also packs their Internet service with Clear TV for consumers.
View and Recommendation
 The pricing and package of service keep changing. Usually they decrease due to competition. TV consumption is actually decreasing and the media is moving online. Each company has its own policy and schemes. Some let users rent the Set Top Box while some require users to purchase and some just give with security deposit.
There are catch with each company. Some company may have lower installment charge and have higher monthly tariff. Also look at the price they charge when you need to install service for additional TV in future. It is very important to see future long run costs instead of first time installment.
Next thing we saw were excessive advertising in system. Ads during menu, volume change, channel bouquet can be annoying. Number of SD and HD channels are also important point to look out for. These service are for long period and daily use. So please learn about all these factors before taking subscription.