We first reported this news on May 6th of 2016 and it has been few years that this has been in the process. The Government of Nepal (GoN) stated that Nepal Telecommunication Authority (NTA) would start keeping records of electronic devices from Baisakh 2073 (2016 April). Now it is 2021, and NTA has initiated its Mobile Device Management System (MDMS) in Nepal. This system keeps a record of all the cellular network-connected mobile devices. There are multiple reasons for implementing this. But along the process and implementation, there has been a lot of confusion. So this article is compiled to help you understand the reasons for the implementation, the process of IMEI registration of current running, market available, imported, and future phones that will be gifted or imported.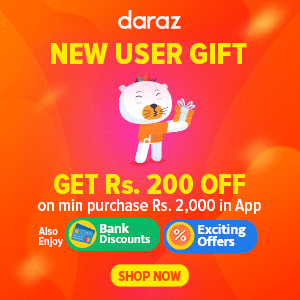 NTA has started a new program to keep records of all running and imported mobile electronic devices in Nepal. There has been a lot of confusion and questions lurking around. So we have compiled this elaborate article to help everyone understand the reasons for implementing MDMS in Nepal. We are also discussing the process of registration. In this process, we are going to clear some confusion while discussing the pros and cons of this. So let us start from the beginning of all this in 2016.
NTA IMEI Registration and MDMS
IMEI stands for International Mobile Equipment Identity, and this is a unique identifier found in every cellular network-capable device such as smartphone, tablet, and laptop. The Mobile Device Management System (MDMS) is a new system in Nepal installed by NTA to keep records of unique identifiers of all cellular devices. Here, cellular devices mean electronic devices that support cellular networks using SIM, RUIM, or eSIM. All smartphones, feature phones have SIM support. Some tablets and laptops also have cellular network support for data and calls.
MDMS is integrated with network providers such as Nepal Telecom, Ncell, and Smart Cell. MDMS keeps records of mobile unique identifiers such as Equipment Serial Number (ESN) and Mobile Equipment Identifier (MEID) of cellular devices, including IMEI. These three things are unique to any mobile device, and they help to identify them in a network. The system helps to keep track of all devices active in any network of Nepal.
IMEI Number Registration Process
NTA has a very easy IMEI registration process now. As we reported earlier, people had to go to the office, fill the form and submit a photocopy of a government-issued ID. However, people can just fill the form online and submit it for approval. The MDMS system is live from July 16th, 2021. NTA is also compiling and adding the older details of old phones from mobile phone manufacturers. This is why people don't need to panic about older phones. However, you can manually submit for registration with few simple steps. The process for registration is as follows.
Click on "Know Your Device" and enter your IMEI number.
If your device is in the system then leave as it is but if your number is not in system follow step 4.
Go to home page of step 1 and click "Sign Up" and select "Indivisual Application"
Fill the form with IMEI/ESN/MEDI, mobile details, and personal details.
Attach a government issued ID image with application by uploading.
Submit the application
Developments and Implementation of the System
In 2016, there was a lot of confusion. Therefore, we went to the NTA office to ask the officers. The officers told us that there are phases for implementation. First is "Phase One" up to Karthik of 2073 (November of 2016). This period was for educating people about this program. However, this went on till the first half of July of 2021. Meanwhile, offline registration of IMEI/ESN/MEDI was going on from the office using forms from 2016. People needed to submit a registration request form with mobile phone details, personal details and attach a government-issued ID.
NTA published a notice on 11th May 2018 regarding the expression of interest (EOI) for designing, developing, testing, installing, and commissioning MDMS in Nepal. Three companies from India, Malaysia, and Singapore were vested with the tender. In the meantime, NTA started taking online registration through email. The development process took about two years. Then finally, the MDMS system was implemented in Nepali by NTA on 2021 July 16th. From now on, all the smartphone importing companies will register new phones themselves and then only send them to the market for sales.
Purpose and Reasons of MDMS and IMEI registration
Many people import and gift phones from foreign countries. People also buy phones from India as there is an open border and many people live there. Many people send phones to their friends and family from the gulf, USA, Europe, Australia, and more. Back in 2016, we asked the NTA officers about the reason and purpose of the registration. There are quite a few reasons for the implementation of MDMS. NTA officers said that people need to register all imported mobile phones regardless of the source country. The officers told us that people could fill the form and submit the details without any cost for all phones. However, this has changed now for the personally imported phones.
There are many reasons for the implementation of the MDMS in Nepal by NTA. The reasons are technical, economic, and legal. Mainly the government wants to track illegal phone imports, increase revenue and block mobile devices used in illegal activities. Let us explain these in brief.
1) Track Illegal phone imports and increase revenue collection
One of the main reasons for MDMS is tracking the IMEI number of illegally imported phones. The MDMS is integrated with servers and systems of telecom providers of Nepal. When a SIM card or RUIM card is inserted in an imported phone without IMEI registration, a denial of service message is shown with a registration link. This is the same for a phone bought from the grey market. After getting the message, the owner of the phone has to register the IMEI number in the MDMS system of NTA. However, users of all the imported phones that have been using network service before July 15th don't need to panic. Still, NTA recommends registering them in the MDMS. The rules are strict for all the phones joining the Nepali cellular networks after 2021 July 15th.
There are two markets in Nepal. One is a white channel where official companies import phones by paying custom duties, register IMEI numbers in bulk and pay taxes or VAT. Another is a grey channel where the import is done without an official channel and customs are evaded. The MDMS system tackles this by blocking the unregistered phones from having cellular receptions. People will have to register imported phones by paying 13% VAT and 2.5% excise duty. This will discourage bulk grey channel imports in the mobile phone market. Therefore GoN and companies can collect more revenue which they were losing and companies can also sell more from the official channel.
People who bring one phone from abroad while coming don't need to pay the duties as it is for personal use. However, for more than one phone, the VAT and duties need to be paid. Therefore original bill or invoice must be presented by the owners.
2) Tracing and Stopping Illegal Activities
According to NTA, the system is there to help people make electronic devices traceable. GoN wants to stop theft and criminal activities from mobile phones. NTA is going to categorize cellular devices into three categories. Firstly there is the white list, secondly is the grey list and thirdly there is the black list. These define the legality of the devices.
White List
The white list includes all registered phones and cellular-capable devices. This list includes phones, tablets, and gadgets whose IMEI or unique identifier is registered in the MDMS system. This means the device has cleared all the legal requirements. The white list has devices bought from authorized channels in Nepal as well as registered imported devices. All the network functions such as calls, SMS, MMS, Data, USSD, etc functions are available on devices of the white list. All the phones and devices that were running with a cellular connection of any Nepali telecom network before July 15th are on the list. If the IMEI of an older device is missing from the system, users can simply fill online form and apply for registration.
Grey List
This is a list that is almost similar to a blacklist. All the phones and devices purchased from the grey market and unofficial channels are on this list. If you import or buy a device from abroad and don't register it then it goes in the grey list. Devices in the grey list can't perform any cellular activities such as calling, messaging and using data. People need to register their devices in the system with due process to shift to the white list and enjoy services.
Black List
This is the worst list of all. The black list has records of devices that are totally illegal. This list has unique identifier records of cellular mobile devices that are illegal. It means the records of stolen phones and devices that have been related to illegal activities. This is to help reduce device misuse and theft. NTA's MDMS is connected with the system of telecom providers. Therefore when a blacklisted device is connected to a network using a SIM card then the system is notified. It will help close service to the device and also help authorities track the suspect. This can surely reduce the theft and reselling of stolen smartphones in Nepal. However, thieves mostly take the stolen devices and sell them in India.
Registration for Gifted and Imported Phones
The phones that have been imported to Nepal in past and that are working won't face issues. Those phones won't be banned from networks. The only thing people need to do for old phones is register using the above-given steps. Hurdles lie only for phones that will come in the future to Nepal from the unofficial and personal channels. People who bring one phone for themselves don't need to pay any extra for registering their phones in Nepal. However, in the case of more than one phone and gifts, people need to pay the 13% VAT and 2.5% excise duty. People need to show passport and bill of purchase.
When a user inserts SIM/RUIM/eSIM in a new unregistered device, a denial of service message will appear. The users will be given a link to register and 7 days notice period. The registration process shall be completed by submitting documents and paying the necessary fees in the grace period while the phone is working. If the user fails to do so then the phone is put in the grey list and cellular services are stopped after the 7th day.
By the way, users can enjoy unregistered phones and gadgets normally with WiFi without any issue. For example, if you import an iPad or an iPhone in the future from the USA at cheap and don't want cellular function then you can enjoy it by connecting to WiFi. If you want to use cellular function then you have to pay the fees and register the device.
Foreigners, Returnees, and Roaming Service
A tricky problem arrives with the new MDMS and IMEI registration system. Many foreigners come to Nepal with their phones. Some people have SIM cards of their own country while some take tourist SIM for a limited period. As far as we know, people with SIM cards of their own country and with roaming service won't be affected. For example, if a person comes to Nepal from India with roaming activated SIM of Jio, Airtel, Vi, BSNL, etc then they don't have to go through the hassle.
The case is different for tourists who buy SIM at the airport or any other place. Those users with Nepali SIMs on their own phones brought from foreign will also need to register within a time frame. This can be problematic for many tourists.
There is another case of returnee Nepalese people. If anybody is returning from abroad permanently or for a longer stay with a new phone and wants to use Nepali SIM, then it also needs to be registered. Such users can either show bill of purchase or if the phone is quite old there is no bill then the user can show their passport and pay some fees to register.
People's perspective of MDMS, Pro and Cons
There are many advantages of the new MDMS and IMEI registration system,. These include controlling illegal activities, tracking stolen phones, stopping the grey market of smartphones, and increasing revenue collection by GoN. But on the other hand, people abroad are also saying that they send a lot of remittances to Nepal and it is bad that extra money is being taken on their own phones and gift to their family.
One problem that is serious for the technology field is a monopoly. Whatever the companies say, Nepalese people feel that the phones in Nepal are quite expensive and sometimes cut down. That is quite true in many cases. Many smartphone companies only launch select models or even watered-down models with different internals in Nepal. For example, there are some smartphone models in Nepal with different processors and no 5G support but the same or even higher price compared to the international market. Sometimes the launch is very late and sometimes the prices are exceptionally higher.
In such cases, people used to buy from India or ask their family and friends to bring from abroad. This kind of thing is going to take a hit because people will need to pay extra. All of this can create a market monopoly of smartphone manufacturers. Then the companies can bring any phone they like. This can cause Nepalese to pay the MRP for phones that aren't highly desirable.
Article Originally Published on: 6 May, 2016