A few days ago I read in other media outlets that Facebook is testing a new feature that lets people filter their news feed. Now, this feature is rolling out worldwide. At first, it was in limited regions but now it is available globally. I also got the survey option in my Facebook profile. The survey is actually done in nine steps. In each step, users are given mostly two choices. So, we have to choose between the post that they want to see the most. This Facebook news feed survey is to here improve the quality of the feed of users.
I also took the news feed survey and found that the decision-making here is quite hard. Out of 9, only 2 of the options were easy to choose. Other options were hard for me to decide, so I selected "Can't Decide". The survey might be easy for people who like fewer pages. It is because they have clear and fewer choices. However, for people like me who follow lots of pages, it can be hard. Feed preference is very hard to choose. The reason is quite simple. We all like many pages so we could get all the news and information from those pages.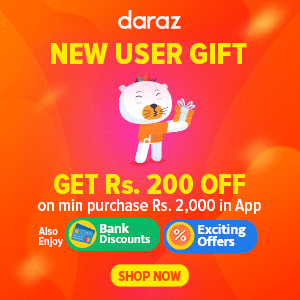 We want their latest posts in our feed according to the time they publish. The desire is to get all updates serially or in chronological order. Lately, Facebook has altered its algorithm to show users the best posts they might like. This survey is part of the same algorithm training process. They want to improve the algorithm and feed. By the way, there is an option to see the latest or recent posts as well. It is there for people to choose but there is a bit of digging in.
Survey, Improvements, and Changes
The Facebook news feed survey is shown more in the desktop version of the Facebook site. Till now I have done 4 surveys in total. Among all of them, only once we were asked to choose between a friend's post and a page's post. It seems Facebook wants to prioritize family and friend's posts first. Then only they want to give emphasis on pages. We know that some people might want to prioritize page feed overs friend's feed.
If the choices are implemented, we may not be able to see posts regularly from pages that we like. Actually, some users like me want to read news from all the pages we like. That is the reason we follow them. However, some people might have liked or followed the pages for support only. They might not be interested in their regular posts. For them, this survey can help. But here users are not given a clear choice but rather they are given types of media or content types choose from.
For example, in a picture given in this post, there is a choice given between posts from 9Gag and The Next Web. We are given to choose between them. We ticked on "Can't Decide" because we really want to see posts from both of them. One is related to work and one is related to entertainment. So it is very important that we choose with care. We don't want to miss updates from both pages. Therefore it is quite hard for people like me to decide when the options are confusing. Facebook regularly updates and improves its algorithm to increase engagement. This looks like one such step.
Also Read: Apple Updates iPod Touch to 64-Bit
Facebook News Feed Survey Result
Expectation

s

As a user of Facebook, I want it to improve and get the best experience. I want more control over the news feed and posts I see. Many internet users also want more privacy control and transparency. For many people, Facebook is a source of News. Moreover, it has become a primary source of news for internet users. It is because users can easily have a look at posts of various publications on a single platform. Within one app, we can have a lot of access to content. Therefore it needs better control, privacy, and news feed.

This is why everyone wants the Facebook news feed and privacy to improve further. The new survey should definitely be used to improve the user's experience. I hope that the company implements some sort of filter so that we see recent and meaningful posts related to a certain topic when we search and desire. In conclusion, users want better news feed control and experience.

Read More: Facebook News Feed Control using new Follow options