Facebook is constantly developing new tools and algorithms to help users. They are now more focused on better content delivery. A few months ago there was a Facebook survey for new feed control. Now the company has launched a new option named "See First". It is a new follow setting for pages and people. A user can select pages and people to whom they want to give more priority. This is a new Facebook tool for news feed control. It provides three options and it helps to prioritize the updates in the user's news feed.
Facebook started a survey campaign for news feed control that included two options. The users had to select answers among the two types of news they wanted to see in their feed. We found it a bit hard and confusing. It was confusing to make an easy choice. So we had to select "Can't Decide" more often. We still use the option to improve content filtering.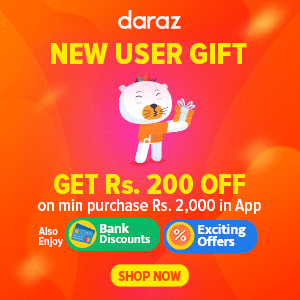 The previous survey was used to ask to choose between different types of pages. This time, users have better and clear choices. It is much better than other control options. A user can choose any page or friend's profile and prioritize them. This gives the highest priority to the selected friend or pages. All the latest posts come at the top of the news feed of a user. Whenever a user opens his or her Facebook news feed on a computer or mobile, posts from the prioritized sources come at the top. It is very easy to make the change and this gives a lot of user flexibility. Users can easily choose what they want and don't want.
Also Read: Apple iPod Touch 6th Generation with 64-bit processor
Inside the "See First" Function

for News Feed control

This is a new "Follow" setting. The tool actually changes the priority of the news and updates from the profile. Users can either do nothing and they will come in the feed as the algorithm chooses to. If a page or person is in regular "Following" the news comes according to the algorithm. There is a way to see posts chronologically also. If we don't want to see any posts from someone, we can unfollow them. However, if we want to see all updates every time they post, we can go to the page or profile and choose "See First". This is under "Follow" or "Following" inside someone's profile.

In the above-given photo, we can see how users can choose and set news priority. There are some cases, when we need to or want to get all the news instantly as they are published. Previously there were only two options, now there are three. There may be some publishers we like or friends we love a lot. It helps to keep updated with the sources always.

People tend to like many pages and have many friends. But we have personal choices and we want them in order. Some pages and people may be very important to us. So we may want to see each and every post from them. In this case, this feature helps us. For other pages and friends, we can rely on the algorithm to show the posts. Facebook uses a lot of indicators and metrics to rank posts and shows them. Each user is different and their behavior is also different. So different posts are shown to a user. The posts that can create the best engagement are shown more.
Feed and Engagement
People these days are using social media sites more and more. For some people, the Facebook news feed is the primary way to get their news. For some, it is the way to connect with family and friends. A lot of posts can be overwhelming for many people. So Facebook's new tools can bring good options to them.
When people themselves choose what they want to see, engagement rises. This is simply because it is confirmed that the posts from the selected sources will be useful for the user. Such new options or tools can benefit the company and users positively. Social Media surfing is entertaining as we get the dopamine kick but we must also be careful to not be an addict.
Also Read: Side Effects of Reading eBooks at Night