If you have received friend request from any unknown person then be aware. These days there is huge problem of fake Facebook friends scam and fraud in Nepal. It is running rampant in social media and showing lots of cases in CIB. People are getting scammed by criminals in Facebook. There are many cases of blackmailing and fraudulent promises that have cost people up to Rs 20 lakhs per person.
This is a new kind of crime and is escalating these days. Young girls and married women are the primary targets of these crimes. The crimes are done by real people but we are calling them fake friends because the name they put on social media or Facebook is false and in reality they are enemies.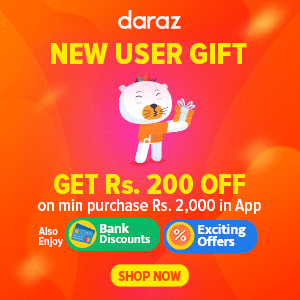 Case, Problem and Crime : What really is happening is very simple, it is simply fraud. There are many national and international organized criminal organizations which make fake Facebook and social media profiles and send friend request to people. In reported cases, the victims are women and girls from rich and middle class family.
They slowly build friendship and relationship via chat, call and even video chat. After creating a good understanding and getting the target's confidence, they attack. The criminals tell that they live in abroad and have lots of money and want to send gifts to you. Even if targets try to decline, criminals insist and tell that they have sent the gift. They send picture of expensive things and convince the next party.
After few time, criminals say that they have to go somewhere else and get out of grid. Few days later people or victims get call from a Nepali or Indian phone number which is actually an agent of the organization. They ask for certain amount of money for clearing custom for the expensive gift. People are requested from thousand to lakhs of rupees to an agents account in Nepal.
Again another call from Nepali number comes saying custom clearance is required in Nepal. They are again requested for money and people send money in hope of the valuable gift. But after few days they realize that they have been fooled and scammed. There are some cases of blackmailing because of sharing private and explicit videos/photos with the criminals.
Current Scenario:  Nepal Police Central Investigation Bureau is getting lots of such cases these days. There are many cases that include fraud amount of mostly up to 3 lakhs and maximum up to 20 lakhs. Nepal Police CIB is working closely with Facebook and Interpol to find the criminals.
Actually most of these crimes are done from foreign countries but their agents are in many region. Many of them are Nepali and many are foreign citizens. CBI finds that this kind of problem is taking benefit of Nepali people's love of abroad and foreign countries. This problem is thriving due to the psychology of us.
Conclusion
Director of Central Investigation Bureau, DIG Nawa Raj Silwal advises everyone to be very careful on this matter and social media. People are advised to not accept friend request from unknown person or without a reference. Be very careful while chatting, talking and sharing personal or banking information.
Strictly avoid sharing private explicit photos or videos and do not click links or emails sent by unknown people. Please be careful even while opening links from known friends. There are many victims who are silent because of the embarrassment of being scammed. We urge everyone to report it to the police so others don't have to suffer like you. Be careful and be happy.