Google's ambitious project Accelerated mobile pages (AMP) has been rolled out globally to public. Facebook also started serving web pages with selected publishers via Instant Articles. These technologies help to deliver mobile websites instantaneously. The speed is roughly 10 times faster than normal load time. Now it is rolling out fast and it will change whole internet browsing experience. Learn how users are getting fast browsing with Google AMP and Facebook Instant Articles.
These new technologies show slim down and fast version of web pages. Amp project actually shows in amp.html. The size of AMP pages are very small and they just contain basic parts of post or page. About a year ago, Google initiated the project of Accelerated Mobile Pages with many publishers. This was to cope with the problem of slow browsing. More over, it is mainly for mobile consumption. Then Facebook also started its own format which was rolled out earlier but only for selected big publishers. Instant Articles will be available for everyone from April 12th. So our public test is pending for that.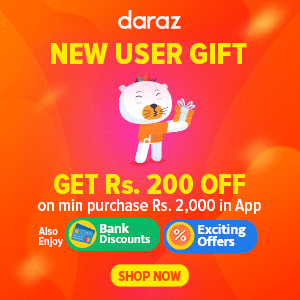 Recommended Read: Evo Gamepad Pro 2 Review
Both services from Google and Facebook are for mobile users. We are deploying these technologies for test. Currently we are testing our website for both AMP and FB Instant Articles. We are ready and good to go for now. We will be starting these services slowly actually. Still there are some problems and we need to iron them out.
Support and adoption
Google is already indexing AMP version in search by giving it higher priority. AdSense, Analytics, YouTube, WordPress, Taboola and many other tech platforms have started support for AMP. Google is actually pushing sites with AMP towards higher rank. This may be due to better page speed. Page speed is a sign for good website. So we are also planning to get on this wagon soon. We believe as soon as Instant Articles will be made public, its adoption will also be increased.
When we implemented new plugins to enable these new features but we had some problems. There are issues in design, styling, video embedding and adding related articles. Monietization issue is also quite big. The AMP pages are barebone and they just contain article with information. Many things are missing and of-course they will be added in near future. The development is still going on so, there are room for improvements.
Experience of faster web
On our test of both services, we found them very promising. The faster speed an definitely do some good. Websites on mobile load instantaneously because there are no heavy scripts. There are no hinders for rendering of pages. AMP also reduces the bounce rate because sites open fast. Even in worlds second slowest internet providing country on earth (Nepal)  we found really amazing results. Pages loaded faster than expected and it gave really good experience.
This definitely fulfills the goal of making internet better and valuable place. Providing high speed internet at cheaper rate is a big goal. But these technologies help to provide best from what we have. It reduces the bandwidth demand and resources. However there is a compromise on looks of website. For a healthy web, consumers are on top, so delivery of content is most important. Secondly benefits of developer lies in the heirarchy so that publisher can provide content.
This is why various ad companies are already working on this. We see a great and fast web in future. With these amazing technologies, it will be absolutely necessary to join this movement. Apple News Format is another similar upcoming platform for iOS. If you are blogger and news publisher, be ready for it as we are with rest of the world.