Foodmandu is one of the leading online platform that delivers food to the door step of users. They are now organizing Online Food Festival this year. This is a 10 days event and company as a lot to offer. They have lots of discounts, mystery bags, treasure box, flash deal and Rs 1 offer. Foodmandu delivers food to homes, offices and colleges. There are 30 exhibiting restaurants and free delivery offer as well. This festival is going to run from 2019 January 15th to January 24th.
The online culture is growing in Nepal. People are buying goods online and now they are even ordering food online. Service providers such as Foodmandu delivers food from hotels, restaurants and eateries to the customer. They offer food, snacks and beverages from multiple locations which also includes popular locations.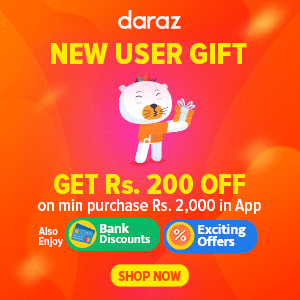 These days people are busy and they want tasty food on time. People also want variety and ease so Foodmandu offers it by delivering it to the doorsteps. People can use both app or the website for service. This festival is done in association with Ruslan, Daraz and Somersby. Khalti is also providing cashback to their users.
Offers and Deals
Twice a day for 1 hour, there will be Flash sales. Company is giving bigger discounts on that period. Then there is Sabai Rs 1 offer where people can buy items for Rs 1. It is available in Re 1 stall and get free Somersby after their purchase amount exceeds Rs 400. Foodmandu is also giving free vouchers to the customers. Users can apply such vouchers to get more discounts.
Users can also get Treasure box and surprise bag which includes surprise coupons and other deals. There are more than 30 companies in this exhibition and they are offering many delicacies. According to the company released press release, all orders are free in this festival.
Read More: Nepal Telecom Winter Offer 2075
Online payment provider, Khalti is providing cashback offer. Khalti is giving 20% cashback on every order if you pay online from their platform. On top, customers also get free 180 ml Ruslan Ultra Premium Vodka with purchase higher than Rs 2500. It looks like a great party time and if you wanted to try these kind of online services, it is a good time to give it a try.