The University of Michigan, Electronic Frontier Foundation (EFF), Cisco, Akamai, and Mozilla have rallied together to provide everyone with a free SSL Certificate. Their goal is securing the whole internet. We all know that the internet is full of hackers, eavesdroppers, tappers, and surveillance. This is also supported by Google, Facebook, and many other big internet companies as well. The free HTTPS Certificate from Cisco or more precisely SSL certificate can be great for everyone.
The expansion of the internet is increasing the users. With that their vulnerable information is also being public. These big organizations have joined hands to provide a free SSL certificate to the websites. This is a great initiative for securing the web.  It will be recognized by almost every browser. This service will start in early 2015 and will be provided by Let's Encrypt.
It is very good news for everyone if this becomes successful. Usually, SSL certificates cost money. The issuing companies charge yearly but also give insurance. The high-end EV SSL  certificates provide higher security and even compensation if something goes wrong. However, Let's Encrypt won't provide wildcard and EV type certificates. It is okay because normal news sites and blogs just need basic security. Big institutions with money can already afford expensive EV certificates.
What is SSL Certificate?
The SSL Certificates are a special signed set of protocols that protect the user information. It protects the information from being hacked or being used during an online transaction. Users would normally see "http://" before a website or a domain. You can also see a green lock in some important websites and pages. Sometimes there is a green big bar as well. There will be "https://" before their website or domain name. This means HTTP Secure. HTTPS is the protocol that can be used if the server has SSL.
Also Read: How to Install Let's Encrypt SSL in shared servers (Namecheap)
The web server users SSL or TSL to provide HTTPS encryption. This means no one can look into your credentials. They can't hack your login, account, or intercept your data. For this service, we still have to pay money. The prices are according to the security level which could be up to thousands of dollar per year. It is because the companies would give compensation in case of a hack or a case of certificate failure. The certificate is only valid if it is recognized by the web browsers. In case of Let's Encrypt it will be recognized because major browser companies are supporting it already.
Good News and Updates
Till this date, HTTPS is used where there are risks of theft or hacking of personal and very serious information. This new giveaway project is going to make the whole internet secure. If everyone gets these certificates for free, every website will install them. Browsing will be secure for all of us. There is one good analogy to explain the security provided by SSL. This is like having a secure line with a user so that no one taps your call, trace it and mess with it.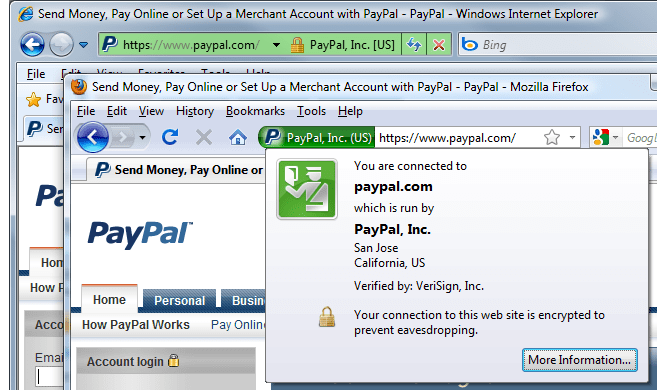 HTTPS Certificate installation is tricky work. It needs good knowledge and skill of working with networks and websites. Servers also take a small amount of additional resource and power to install it. Many hosting providers are planning to support this program. There is a way of using Cloudflare and get HTTPS but it isn't necessary for us now. We will install the HTTPS certificate after it is available and fit for installation.
Update: This is 2018 and Google now requires all websites to have SSL Certificate and use HTTPS. We migrated a long time ago and we use Let's Encrypt and Cloudflare SSL at the same time. After almost 4 years, the project is in full phase and this is very successful. Almost all hosting providers provide Let's Encrypt in their package for free. They are now easily available in Cpanel for shared hosting packages as well. Many plugins are also available for WordPress websites.