Kathmandu Metropolitan City authority and Worldlink are now providing free WiFi in public places. The initial service is announced for few or select 6 places of the valley. This new service is a corporate collaboration as social responsibility. Everyone wants free WiFi and it is good to see such work. Internet has now become one of the basic needs now days due to its value. Free WiFi spots in Kathmandu Metropolitan city public places is a very good initiative for everyone.
Currently the service is rolling for selected 6 places of Kathmandu. This includes Pashupatinath, Boudhanath, Hanuman Dhoka, Balaju, Sankha Park  and Swayambhu. These places have WiFi infrastructure according to demand. This means the company is installing access points according to site and peak visitors. KMC is also very careful on the misuse of free internet.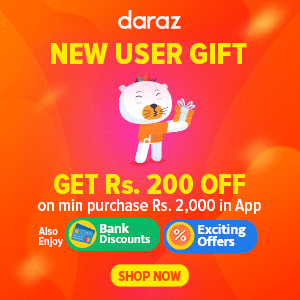 Many people complain that youths waste time browsing web and watching movies. So they also want to make sure that the youths use it wisely for benefit. The service is also going to expand in other places such as Thamel, Bus Park and Naxal Narayan Chaur. Broad plan actually includes making Kathmandu free WiFi zone.
As stated earlier, there is equipment and bandwidth according to the place. The maximum average number of users and number of Access Points (A.P.) are as follows for below given locations.
Pashupatinath – 11 A.P. , Average 200-700 Users
Boudhanath – 4 A.P. , 250-500 Users
Swayambhu – 5 A.P. , 200-300 Users
Basantapur – 9 A.P. , 300-500 Users
Balaju – 7 A.P. , 200-700 Users
Sankha Park – 2 A.P. , 50-200 Users
For now all areas are given 10 Mbps speed which is very low in our view. These days normal household have more bandwidth than this speed.
Free WiFi Spot Details and steps to use the service
Pashupatinath area has largest number of the points because it covers a very large areas. Also as many festivals happen such as Shiva Ratri, Teej etc. plus many people gather there. Still we feel that this capacity should be increased. There is a 5 year contract between KMC and Worldlink so lets see what happens.
Steps to Use Free WiFi: First of all users need to find the designated network. Usually people may get notification about free hotspot. After connecting, users will see a page where they should enter their name and mobile phone number. If the page doesn't open go to your web browser and try to open a website. This should redirect you to login page to connect to the internet. After filling the required information, users will get a code in their mobile. Users should enter that code to use the internet.
One user is only allowed a 30 minutes session for a day. The user is clearly able to connect with other access points though. The user might need to enter their email address as well for the next or second session. The free service is a good CSR work but we hope that they increase bandwidth and make session time infinite. We hope to see more such hotspots all over Kathmandu.