Festivals are coming to Nepal. Therefore many of the electronics manufacturers are getting ready for it. Smartphone companies like Samsung, Panasonic, etc are bringing new offers and schemes. "Get Smart" is the new offer of Gionee. In this customers can buy a new smartphone of good design, specs and under reasonable price range. They have many schemes for the consumers in the market who buy their mobiles. In the same heat of the ceremony, they also launched two new smartphones, Gionee P3S and Gionee F103 in Nepal.
The company launched budget lollipop smartphones in Nepal targeting the biggest group of customers in this festival season. During the period of this offer, customers can win cash back when they buy phones like Gionee Elife S7, M5, M3 and P6. Buyers can get cash back from Rs 1,400 to Rs 3,000 which seems like a good and attractive deal. Besides these offers their addition of new handsets is also interesting.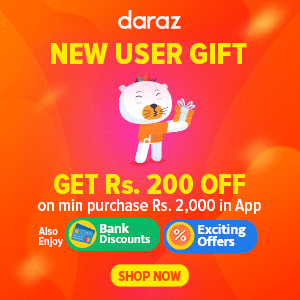 These are some good budget smartphones under Rs 15,000 from the company. Gionee recently also launched Marathon M5 with 6,000 mAh battery. This is successor which is the successor of the old M4. This time there is Pioneer P3S and Gionee F103. Let's have a discussion on these phones.
Gionee Pioneer P3S Specs
This is the starting low-end phone which comes with Android 5.1 Lollipop out of the box. It has a good and normal design with entry level hardware. This is a budget range phone so the hardware is of that caliber. To start it has a 4.5" LCD screen with a resolution of 480×854.
The phone is powered by 1.3 GHz quad-core MediaTek MT6580 processor. For memory, there is 1 GB of RAM. It is the successor of the previously launched Gionee P3 models. So there are some upgrades. For better functionality and network we get dual SIM support. This is actually becoming very much popular with every smartphone launching these days. Dual SIM is a necessity in Asian markets. There is 5 MP rear camera which can record videos in 1280×720. It is just decent for taking pictures though. At the front there 0.3 MP camera is just okay for video chatting or 3G video calls.
For internal storage, we have a massive 16 GB space. This makes it the best feature and upgrades from the ordinary 4/8 GB storage found on other phones of this price range. The battery is 2000 mAh and it can give 1-2 days performance under normal usages. The price of Gionee Pioneer P3S in Nepal is Rs 8,999. The price and features make it one of the best choice of a phone at this rate.
Gionee F103 Specifications
This is a smartphone with a 5 inches IPS LCD screen. The resolution is 1280X720 and it has 394 PPI pixel density. Inside there is a MediaTek MT6735 quad-core processor clocked at 1.3 GHz. There is 2 GB RAM inside and it should give good performance compared to 1 GB models. In the storage section, there is 16 GB space and it can support up to 32 GB external SD card.
The camera at the front is 5 MP and at the back is 8 MP. We were expecting a bit better camera but here we are. The 8 Megapixel back camera can record 720p videos and take good photos. 5 megapixel is quite enough for the selfie camera and for mobile of this price.
There is support for two 3G GSM SIM cards so the networking part is pretty good.  The battery inside is 2400 mAh and it will give the power for 1 or 2 days under normal use. The Gionee F103 is running on Android 5.0 Lollipop with Amigo 3 UI over it which gives every Gionee phone a different user interface. We are an advocate of stock experience and would request manufacturers to not put heavy and additional UI.
Also Read: Gionee Mobiles Price in Nepal
Actually, when the phones are used with one SIM card they give maximum battery life. This is because network search takes a lot of battery. Moreover, staying connected to a network takes more battery. If signals are weaker the draw is even more. This is the reason why the same model can have a different screen on time and battery performance in different regions. For the price being, Gionee F103 costs Rs 14,999 in Nepal.
Conclusion and Analysis
These are very different phones but there are some common grounds. Both phones have quad core processor which is good but they are different models. That is why they have different performance. The Gionee F103 is an expensive phone compared to the P3S but it has a better screen, better camera, and more memory. There are benefits of paying more to get a better phone.
But if you want a good phone under Rs 10,000 at this time, the Pioneer P3S also offers good features. There is a 4 core processor and it has 1 GB RAM which is standard at this price. It has 16 GB storage which is one plus point of this. It may not be an interesting phone but it is a good value one.