This week we heard that the 4K Ultra HD copy of Breaking Bad was pirated on the torrent sites. Usually, online streaming services are highly secure. It is hard to download these encrypted streams. But the file-sharing groups find a way to download them and share it. The media companies, movies producer and content developers are always worried about this problem. So video streaming companies like Netflix have found its solution and that is to expand globally and provide content in local piracy rates. Global video streaming service can help in this case by making prices lower and reasonable for each region.
The companies say that they have a digital signature or unique elements to find out the exact user who shared the file. They sometimes catch such people and file a lawsuit as well. However, for many people the piracy groups are saviors. Many people can't afford expensive streaming services and subscription. In some parts of the world, online payment is also hard and even streaming services are not present. In such case these pirated copies and torrent serve entertainment.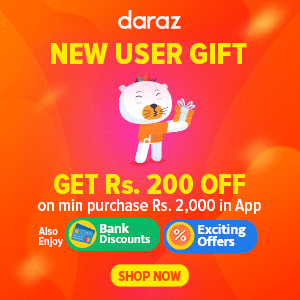 Netflix and Hulu are expanding out of the USA very well. They have covered virtually the whole world except some countries. Netflix has also been launched in Nepal which is great news for developing country. The ultimate goal is to expand globally. Companies like Hulu and Netflix serve great movies, TV series, shows, and even exclusive premium content. They produce such content from their own production to keep their users coming and they have succeeded.
Possible Big Market for Streaming Services
Many people outside the US want these services. In order to access these sites, people also use VPN. The companies are making it harder and illegal to use a VPN to access their site. It shows how eager are people to have these types of services. The first thing these company will have to do is expand their service. They should talk with the government, movie industry, content creators, network and ISP in these countries.
Netflix wants to serve the entire planet and they are on the process of becoming a global video streaming service champion. They want to provide local and international content to their viewers at the local rate. This is basic economics. Companies have to provide service according to the spending capacity of customers.
The rates will have to be revised for each country. The USA is a developed country and its citizens can pay a higher price. But if companies want to gain users from developing countries, the charge will have to be fixed according to the locality. For example in Nepal users usually, pay Rs 400 per month for TV which is $4. If they agree to serve at this rate we believe many people will take it. Let's take another factor in piracy. The DVD of movies and TV series are sold at Rs 30 to Rs 50 o $0.3 to $0.5. This might be a low cut but if they serve content at this rate the company is sure to gain all the money. It is better to have something rather than nothing.
Challenges and Solutions
The producers and creators can take some benefit from the market where they didn't have reached before. If they serve content at a cheap and competitive price, people will shift to legal ways. If Netflix and similar company provide monthly subscription at a local price which can compete with the price of pirated CD, DVD then everyone can benefit. Film studios and producers who never gained a dime can get something at least. This can help to improve the industry worldwide.
People usually spend about $5 to $7 to watch movies in a theater. If the films are released in these streaming sites, people will use the website to watch the film as well. Some VOD and cable companies do this actually.
Surely the market is very strong but there is no provider for the appetite. At first, the telecom providers also must be strong with powerful bandwidth. In most South Asian countries, this is the most important thing that must be taken care of at first. The first step for marketing might be challenging because people still using conventional cable. People need convincing and assurance of quality and service. Payment should also be easy and there should be competitive pricing.
Companies like Netflix, Hulu, HBO Now, Amazon Prime Instant Videos can have great market and consumer base in many countries even in developing countries. They can help eliminate piracy by satisfying everyone. This is going to take time but eventually, things should turn out great.