Colors has been launching some great budget smartphones and we have seen some of their best deals. The new Colors Xfactor Pride P-15 is another addition to the Xfactor series after Elite E10 and the new Trend T-50. This new phone of the pride series is a cheap, affordable budget phone with 3G capability. It has the right amount of power that will be satisfactory or just good enough for starters.
The price of Colors Xfactor P15 in Nepal is Rs 4,835. This is really very low price for a good smartphone. It is in the range of bar phones and it is interesting to see Colors giving so much. In this smartphone, consumers get a 3G, Android 4.4.2 KitKat OS and other basic hardware. It doesn't have very powerful hardware but it is good for the cost. Colors should keep making such products. These things can bring people from bar phone to Android world.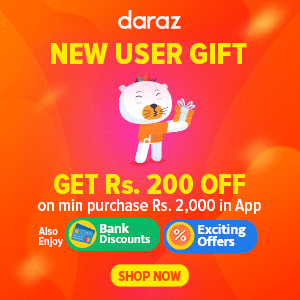 Colors Xfactor Pride P15 Specs
4″ LCD Screen with WVGA resolution
256 MB RAM
512 MB Internal Storage
Dual core processor
1450 mAh Battery
3.2 MP Back/ 0.3 MP front camera
If we see here, we get very basic hardware. It is a device that has hardware just enough to make it a smartphone. The Random Access Memory (RAM) is just 256 MB and internal storage is 512 MB. It also supports external SD cards up to 32 GB for storing extra media files like music, pictures, movies, etc.
Related: Latest Colors Mobiles Price in Nepal
The device comes with a standard 4-inch screen with WVGA resolution of 480X800. This means the media can be consumed at a maximum of 480p resolution. It is totally reasonable for this device at such a price range. Many of mid-range and budget phone have this resolution, so this phone honestly provides a good screen.
For the camera, we have a rear side 3.2 MP camera and a front 0.3 MP sensor. Maximum video recording resolution is 480p or SD for the front camera. Interestingly, back 5 MP camera can do 720p video recording. A few years back getting a phone with cameras at this price range was a big thing. Now things are changing very fast and positively.
Other Features and Impression
The Pride P15 has a 1450 mAh Li-ion battery. This can supply power enough for the internal configuration and hardware. The phone is pretty small and doesn't house much powerful hardware so this size is acceptable. Your battery life will totally depend on screen size, phone use, network, and work. If you play games, watch videos the battery will drain quickly on a big screen. If you just take calls, listen to some music, radio, and surf little internet the phone should do fine.
Colors Xfactor P15 comes at a very low price range. The things and configuration provided in this handset are totally acceptable for the cost. The company is giving its best with this handset. We have to praise that Colors is giving KitKat OS at 256 MB RAM. We also can't demand a bigger screen, a better camera or processing power. Everything is very good for the price tag.
Only thing is low internal memory which might be an issue if you try to install more apps. But this handset isn't meant for those type of people. People with high demand should buy better phones. The target users are starters and people who won't use many resources. For the price, the Colors Pride P-15 gives you the best value. The company is also providing a free jelly cover with every purchase.