Black Friday deals are very popular in western countries and mainly in USA. Many big stores, shops and online platforms like Amazon have such festivals this season. It is actually next days after Thanksgiving. This year the Black Friday falls on November 25 or Mansir 10. Following the same trend, Kaymu Nepal is hosting Black Friday from Mangsir 10.
They are one of the Nepal's biggest online shopping website. There are thousand of products and many category. People can get discounts up to 75% while purchasing goods. This sale is sponsored by Nepal Investment Bank, Pamacare and Worldlink. In foreign countries, people wait for hours in line and rush to grab the products.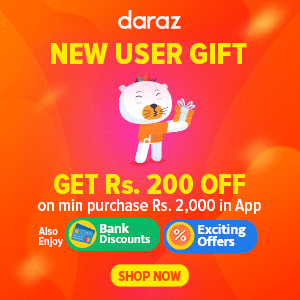 The online shopping websites are also very congested those days. It is better to prepare list of needs before purchasing. Kaymu claims that they will give crazy and best deals of the year. We hope to see great new electronics and gadgets. The sale will go on for 4 days so there are lots of chances and offers. It will run from November 25th to 28th.
People can get up to 75% discount on selected items like Electronics, fashion and home items. Kaymu suggests to create account before the deals begin. It helps to prevent any problems such as goods getting out of stock.
Kaymu is the first company to conduct Black Friday sales in Nepal. It is a great thing for Nepali consumers. We believe this will create a new shopping culture in Nepali people. Install their mobile app and subscribe to their newsletter to learn about the latest and best deals. Happy Thankgiving everyone.