Newroad's Pako is a big mobile market of Nepal but Lalitpur Mall gives a challenges as a mobile hub. Lalitpur Mobile complex is hosting Mobile Expo 2073 for this year. It is going to be held for 11 days and they are already making good sales. They are donating Rs 10 from each purchase to Mahabir Pun for his National Innovation Center project. In order to entertain people and make this expo successful, the Mall is organizing a gaming competition for 2 days.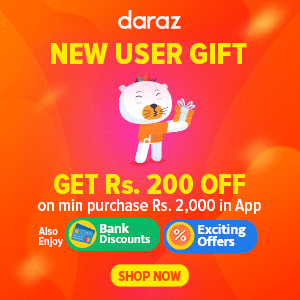 Gaming Competition: This will be held on September 16th and 17th, which is Friday and Saturday. People can come easily because they are half day and public holiday. It is collaboration of "ngamersclub" of Nepal. The game is Subways Surfer and the rules are very easy. Player can choose smartphone from various options available at the competition and play.
This will be conducted for 2 days and the player who scores the highest will be awarded. The award is a brand new Smartphone. It means, a winner has to achieve highest score among all players of two days. Gameplay will be shown on a big screen so that other people can enjoy too. The time of program is 1 PM and forward.
We believe this will attract more visitors to the mall and the event. Statistically we know that young people are into mobile gaming and new smartphones very much. This competition can help the Complex earn good customers too.
Mobile Expo Information: The organizer states that they are getting very positive feedback and fruitful results. The core organizers are experienced people in these types of events. They were already doing Mobile Expo in Bhrikuti Mandap from past years. Lalitpur Mobile Complex tries to provide customers a new experience.
Their first target is to provide smartphones and other accessories at reasonable prices. Then, they want to inform people about grey market and duplicate products. They are totally against it. We can see Galaxy S6 Edge+ in New Road's Tamrakar building and outer stores but this was not the case of Lagankhel.
Many companies are providing attractive discounts and offers. Customers can bargain and gain discounts from minimum 7% and up. Some brands are also providing 70% discount on certain products. Lalitpur Mobile Complex is also sponsoring the discounts from their end.
Summary
Customers can get really good deals and offers at this expo of 2073. There are lots of offers, lucky draw and prizes. Dashain offers are already being run from many companies. There are other shops for clothes and electronics at other floors also. This means it can be one stop hub too.
Many other brands will be starting their festival offer very soon. This mall offers a nice environment for smartphone purchase and experience. The hub or room is big and spacious with lots of room to breathe. People can easily check huge range of mobiles from various desks within same hall.