MSI is known for its very high-quality computer hardware. They manufacture motherboards, graphics cards, AIO PC, Laptops, and much more. They sell many series and ranges of motherboards for various generations and platforms of processors. Micro-Star International has motherboards for both Intel and AMD processors. Here we have collected the official list of the latest MSI motherboard price in Nepal. This includes all boards for entry-level consumers to high-end HEDT setup as well.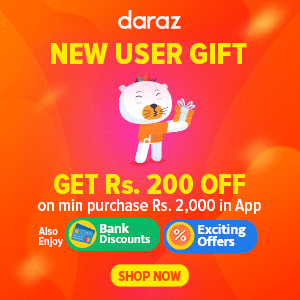 The list was provided by Ocean Computer Pvt. Ltd., which is the official distributor of MSI products in Nepal. Nepali market has a very wide range of demand. Most people buy a very simple dual-core processor computer while some buy a multi-core beast for intense work. Both Intel and AMD are available in the market and they both have good demand.
There are mainboards from various companies in Nepal. They include Asus, ECS, Gigabyte, Asrock, etc. All of them provide boards, but MSI is the most popular in the Nepali market. Just like all of them, Micro-Star International also has a huge range of products to offer. We notice that their grasp of the market is solid. As there is a wide range of boards, we will list them according to their price, platform, and generation.
Read More: High End MSI Latest Graphics Cards Price in Nepal
MSI Motherboard price in Nepal
MSI has a lot of motherboards or mainboards in the Nepali market. They have both boards for Intel and AMD CPUs. The products are available in all ranges. This means there are budget entry-level products, mid-range products, and high-end flagship products. The three divisions also naturally come from the chipsets. Usually processor manufacturing companies from chipsets to board partners. Those chipsets themselves determine the feature and ultimately prices.
If we see in the market, Intel motherboard price in Nepal are a bit higher compared to AMD motherboard price in Nepal. This is actually a global thing. Intel chipsets are expensive compared to AMD chipsets. However, things are slowly changing and the price delta is reducing. For now here are some of the Intel and AMD motherboards prices in Nepal.
Related: Intel and AMD Latest Processor Price in Nepal
Entry Level Intel Motherboards
There may be many older boards in the market and we don't have an official price for all of them. But we have tried to bring you the MRP list of some products in the market. We have a list of some old popular boards. Nevertheless, we are amazed to see the market grasp of G41 and G31 mainboards. We couldn't find older products for LGA1151 easily, but G41 for LGA775 is still available everywhere. Here in this list, we have motherboards of lower and basic range. These are the price of the entry-level latest MSI motherboard in Nepal.
| | |
| --- | --- |
| Model | Price |
| MSI G41M-P33 | Rs 5,000 |
| H81M-E33 | Rs 6,700 |
| H110M ProVD | Rs 7,100 |
| H110 Gaming | Rs 10,000 |
| H310M Pro-VD Plus | Rs 10,200 |
| H310M Pro-VH Plus | Rs 10,600 |
| H310M Pro-VDH Plus | Rs 10,600 |
| H510M A Pro | Rs 12,000 |
These platforms are the most basic and it is the cheapest consumers can buy. The H110 chipsets support 6th and 7th generation processors such as Core i3 and Core i5. Similarly, the H310 supports 8th and 9th Intel generation processors. The new H510 board supports 11th and 10th generation Intel processors. In theory, these can handle Core i7 as well, but it is not recommended. For high power demanding processors, it is better to have boards with better VRM, heatsinks, and capacitors.
Also Read: Budget Desktop PC Build Price in Nepal
Mid Range Intel Mainboards
MSI has mid-range motherboards, which include the latest B560, B460, B360, and B250 chipsets. These products have better features such as more SATA ports, USB header, fan header, RAM slots, and more I/O options. Most people like to pair their Core i5, and some even pair their Core i7 with these motherboards. These are locked chipsets, so overclocking is not possible. However, we take these are the best value products. The B560 boards support both 10th generation and 11th generation processors from Intel. Similarly, the B460 and H470 are for 10th gen processors, while B360 and H370 are for 8th and 9th gen processors.
| | |
| --- | --- |
| Model | Price |
| B85M-E45 | Rs 11,000 |
| B250M Pro-VD | Rs 11,760 |
| B365M Pro-VDH | Rs 10,900 |
| B360M Bazooka | Rs 13,500 |
| B360 Gaming Plus | Rs 15,500 |
| B460M-A Pro | Rs 13,000 |
| B460M Pro-VDH WiFi | Rs 17,500 |
| B560M PRO-E | Rs 14,000 |
| B560M A PRO | Rs 15,500 |
| B560M PRO WIFI | Rs 22,000 |
Also Read: Cheapest Graphics Cards Price in Nepal
High End Unlocked Intel Motherboards
Intel only allows Z series chipsets to overclock their unlocked K, F, and KF series processors. This means you need to pair both unlocked processor and expensive Z series motherboards to overclock your processor. Usually, people who have unlocked Core i9, Core i7, Core i5, and Core i3 use these boards.
In the market, there are new Z590, Z490, Z390, andZ370 chipsets. These are for the unlocked 11th, 10th, 9th, and 8th generation Intel processors. Coffeelake and Coffeelake refresh processors are supported by Z370 and Z390 boards. 10th Gen Comet Lake processors are supported only on H410, H470, B460, and Z490 boards. Similarly, 11th gen and 10th gen processors are supported on Z590 boards. We recommend using Core i9 only with Z490 or Z390. But Core i7 K, F, and KF editions can be used in any of the Z590, Z490, Z390, or Z370 boards. Just make sure of generation and compatibility.
| | |
| --- | --- |
| Model | Price |
| Z370A PC Pro | Rs 20,500 |
| Z370A Tomahawk | Rs 25,200 |
| Z370A Gaming Pro Carbon | Rs 31,800 |
| MPG Z390 Gaming Plus | Rs 19,500 |
| MAG Z390 Tomahawk | Rs 25,500 |
| MPG Z390 Gaming Edge AC | Rs 28,500 |
| MPG Z390 Gaming Pro Carbon AC | Rs 37,800 |
| MEG Z390 Ace | Rs 43,500 |
| MPG Z490 Gaming Plus | Rs 28,500 |
| MPG Z490 Gaming Edge WiFi | Rs 35,500 |
| MPG Z490 Gaming Pro Carbon WiFi | Rs 45,800 |
| Z590A Pro | Rs 29,500 |
| MPG Z590 GAMING PLUS | Rs 47,000 |
| MPG Z590 GAMING CARBON WIFI | Rs 48,500 |
Legacy High End Intel MSI Motherboards
The below-given list is for older processors and platforms. The Z170 and Z270 are for 6th and 7th generation Intel processors. Both Z170 and Z270 have forward and backward compatibility. So you can use any one of them. However, make sure the BIOS is updated for the older models. Else, the PC won't open and recognize the chip. But most boards in the market already come with the latest BIOS. The below-given price list is old and these products may not be available in the market as well.
| | |
| --- | --- |
| Model | Price |
| Z97A Gaming 7 | Rs 24,600 |
| Z170A Gaming M7 | Rs 33,550 |
| Z270A PC Mate | Rs 17,600 |
| Z270A Gaming Pro Carbon | Rs 30,000 |
| Z270A Gaming M3 | Rs 26,400 |
| Z270A Gaming M5 | Rs 32,450 |
| Z270A Gaming M6 AC | Rs 32,450 |
| Z270A Gaming M7 | Rs 39,000 |
| Z270A Mpower Titanium | Rs 40,150 |
Intel HEDT Platform Boards
In the HEDT or High End desktop lineup, Intel has Core X series for workstation processors. These have high core and thread counts, so these are fantastic for multi-threaded applications. Also, they support quad-channel memory with up to 128 GB using 8 numbers of 16 GB DDR4 sticks.
These are very expensive and professional level motherboards for processors like Core i9 10980XE, 9980XE, Core i7 7800X, Core i5 7640X, etc. It is easy to identify them because boards have X at their name at first, and processors have X at last. One of the best features or pros of these boards is the high number of PCI Express lanes. It is beneficial for professionals who need a large number of peripherals.
| | |
| --- | --- |
| Model | Price |
| X99 SLI Plus | Rs 37,200 |
| X299 Raider | Rs 39,000 |
| X299 SLI Plus | Rs 45,500 |
Read More: MSI AIO Price in Nepal
Entry Range AMD Motherboards
Nepali customers can find good AMD motherboards for cheap in the market these days. In comparison to Intel chipsets, AMD counterparts are very affordable. This is an international or USA case. But here also we do get good boards at a reasonable price. In order to simply explain, we can say a few things about the naming scheme. A series is the most basic, B series is the mid-range, and the X series is the flagship.
Below we mainly have A320 series AMD mainboards from MSI. These have an AM4 socket and can support 1st, 2nd, and 3rd Gen AMD Ryzen processors. The A320 series products only have maximum support of PCI-E Gen3.
| | |
| --- | --- |
| Model | Price |
| 760GM-P23 | Rs 6,780 |
| FM2 A55M-E33 | Rs 7,140 |
| A320M-A Pro | Rs 9,000 |
| A320M-A Pro Max | Rs 9,850 |
| A320M Pro M2 V2 | Rs 10,500 |
Mid Range AMD Motherboards
This range of products consists of B450 and B550 series boards. The B450 chipset products support 1st, 2nd, and 3rd Gen AMD Ryzen processors and have PCI-E Gen 3. The maximum RAM support on top boards is about 4133 MHz using A-XMP OC Mode. On the other hand, B550 boards have support for AMD Ryzen 5000, 3000, and 4000 G-Series desktop processors. However, these boards don't support Ryzen 5 3400G and Ryzen 3 3200G. B550 is a new chipset and they support PCI-E Gen 4 plus 5100 MHz RAM in OC Modes in some products only.
| | |
| --- | --- |
| Model | Price |
| B450M-A Pro Max | Rs 11,000 |
| B450M Pro VDH Max | Rs 13,500 |
| B450M Mortar | Rs 15,000 |
| B450M Bazooka Max WiFi | Rs 16,000 |
| B450M Gaming Plus Max | Rs 17,000 |
| B450 Tomahawk Max II | Rs 18,500 |
| B450 Tomahawk Pro | Rs 22,000 |
| B450 Tomahawk Max Gaming | Rs 24,400 |
| B550M Mortar | Rs 18,000 |
| B550 A Pro | Rs 20,500 |
| B550M Pro VDH Wifi | Rs 23,000 |
| MAG B550 Tomahawk | Rs 30,000 |
| MPG B550 Gaming Edge WiFi | Rs 30,000 |
High End AMD Motherboards
These are the highest-end and expensive boards with lots of features. These have more SATA ports, USB ports at back, I/O, and many other special features. Just like the B450 series, X470 also only supports 1st, 2nd, and 3rd generation Ryzen chips. Similarly, X570 is new and it supports AMD 5000 Series, 2nd and 3rd Gen Ryzen processors. It also supports 4000 G-Series and 2nd Gen AMD Ryzen processors with inbuilt Radeon graphics.
| | |
| --- | --- |
| Model | Price |
| X470 Gaming Plus | Rs 20,000 |
| X470 Gaming M7 AC | Rs 37,000 |
| X570 A Pro | Rs 25,000 |
| X570 Gaming Plus | Rs 27,500 |
| MPG X570 Gaming Edge WiFi | Rs 29,000 |
| MAG X570 Tomahawk Wi-Fi | Rs 34,000 |
| MAG X570S Torpedo Max | Rs 36,500 |
All AMD Ryzen processors are unlocked, and users can overclock them. Therefore we suggest you get a good board as far as possible. For example, at the entry-level, Ryzen 3 1200 with an A320 board is excellent. But for processors like 1600X or 2700x, the cheap B450 can be a good pair. For Ryzen 3600X and Ryzen 5 5600X, newer B550 boards can be great. Similarly, for processors like Ryzen 7 3700X, the X570 board is a good option. For a new generation processor like AMD Ryzen 5 3600X, Ryzen 7 5800, we recommend a good B450, B550, or X570 board.
Platforms and Chipsets
Choose your processor and board carefully because it will be very critical for the future. Think of what you need and what you might need in the future before making a purchase. If you are going with Core i3, then the H series board is very capable. If Core i5 is your choice, then B series boards are the best best. Choose the Z series boards for all unlocked Core i7 and Core i5 processors. Also, get the Z series chipset if you are purchasing unlocked Core i3 or Core i5 such as 8350K or 9600K. We also have a video to help you guys on this matter.
If you want to plan for a longer run, you can opt for the Z series because it gives you a path to add an unlocked powerful processor in the future. For example, if you are buying i5 9400F now and plan to upgrade to i9 9900K in the future, then Z390 would be a good option instead of B360. Be careful while choosing the chipset because it is one of the most important bases. Some boards only support one graphics card or have just one PCIe X16 slot.
For more PCI lanes, Intel's HEDT lineup like Core i9 9980XE and 10980XE provide better value compared to consumer-grade CPU. So if those are your needs, think about them as well. Think of what features you need and then only make a purchasing decision.
H Series vs B series Chipset differences
If we see the MSI motherboard price in Nepal, we find that some H lineup boards are close to the B lineup. For example, H370 Pro-VDH is close to B365M Pro-VDH. The small price delta can make a huge difference in features mainly. One of the main reasons to choose expensive boards is for features and I/O. In the case of H and B, we see that the low end or H310, H410, and H110 boards have just two RAM slots, while B360, B460 models have 4 of them. Also, H310 doesn't support NVME M.2 SSD. There are fewer ports for SATA and fan headers as well. The number of PCI-E 3 lanes also differs in some models.
B360 and B460 have 12 PCI-Express 3.0 lanes, while some H310 only has 6 PCI-E 2.0 lanes. The lower end also doesn't have Optane memory support while the upper B lineup has it. The number of USB ports on the B line is also higher in comparison. For most people, it doesn't matter much. It only matters for a few people who are very careful in terms of need, demand, and expansion.
Each generation the differences between the chipsets change a bit. So study the features of the board you want before making a purchase.
Also Read: Gaming Monitor Prices in Nepal
Z series vs X series: Differences and Similarities
These are very different chipsets and platforms. The Z lineup has Z470, Z370, Z390, Z270, and many other boards. These are consumer-level products for regular unlocked Core i9, Core i7, Core i5, and Core i3. The Z series motherboards provide a higher number of SATA and USB ports. They also have more PCI-E lanes and, most importantly, overclocking capability. Mostly gamers and professionals choose this to use unlocked overclockable processors.
X series is for HEDT platforms, and they are for workstation CPU. The boards such as X99, X299, etc. have different configurations. They support higher memory, a high number of graphics card, and have large IO lanes. While Z series mainboards have 4 RAM slots, X299 can have up to 8 slots. These are not for regular home or office users. The CPU that sit on these boards have high core and thread count. Therefore, we see very good VRM, chipset cooling, and other features. This platform is for serious professionals, engineers, and special tasks.
Also Read: Desktop Case Price in Nepal
Recommendation and Advice
Always update new firmware when it comes. Choose the board that fits the budget and will help you expand in the future. We always recommend choosing a motherboard with 4 RAM slots if you can. Mini ITX boards with just 2 slots are a bit of a barrier for memory expansion in the future. These things run for a decade, and requirements change over the years. So 4 slots are an excellent way to go.
If you are an enthusiast with a tight budget, choose the Intel B series because they have great features and expansion options. Keep your system clean and cool with adequate ventilation and cooling. Make sure you have a high-quality power supply, and everything is fitted correctly. We also have an article regarding basic computer repairing and troubleshooting. We'll keep updating this list regularly, so keep updated with us. If you have anything to share, drop a comment below.