DSLR is seen as mark of a professional photographer. People know that they take really great photos. DSLR or Digital Single Lens Reflex is a type of camera with certain type of technology. They provide great choice, power, upgrade option and results. These days, the price of DSLR are inside budget of many people. They buy for profession, recreation, normal use and learning. Whatever the use is, we have made a simple list of average price of DSLR in Nepal.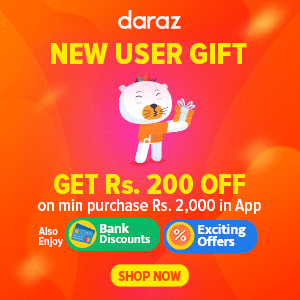 Canon and Nikon are the most popular camera manufacturers in the whole world. Specailly they are very famous DSLR manufacturer. Sony also produces great DSLR, DSLM & point and shoot cameras. Samsung, Panasonic, Leica, Kodak, Fujifilm, Olympus, Pentax are some of the best camera makers.
Even though there are many manufacturers, these two have a very high reputation. Some prefer Canon while some prefer Nikon. We believe the choice should be made on quality and service of products. Actually both of these companies have robust technology and top edge products to offer in market. They are very big competitors in this sector.
Read More: Samsung Mobile Price in Nepal
We have listed the price of cameras in descending order and consolidated according to company. These prices are average price so they can vary with a reasonable deviation. So these are some price of Canon DSLR cameras available in Nepal.
| | |
| --- | --- |
| Canon EOS 1200 D | Rs 36,000 |
| EOS 1300D | Rs 48,000 |
| Canon EOS 700D | Rs 55,000 |
| Canon EOS 750D | Rs 70,000 |
| Canon EOS 200D | Rs 73,000 |
| Canon EOS 70D | Rs 1,25,000 |
| Canon EOS 80D | Rs 1,37,000 |
| EOS 6D Mark II | Rs 1,59,000 |
| EOS 7D Mark II | Rs 1,91,000 |
| Canon 5D Mark IV | Rs 3,25,000 (Body) |
Nikon Camera price List
These are the price of Nikon Cameras in Nepal.
| | |
| --- | --- |
| Nikon D3400 | Rs 51,000 |
| Nikon D5300 | Rs 62,000 |
| Nikon D5500 | Rs 72,000 |
| Nikon D5600 | Rs 80,000 |
| Nikon D7200 | Rs 1,15,000 |
| Nikon D7500 | Rs 1,70,000 |
| Nikon D750 | Rs 1,85,000 |
| Nikon D5 | Rs 7,65,000 |
Readers and customers might find low to high difference in price sometimes. This is due to product type and inclusion or exclusion of accessories. Sometimes these price may include or exclude kit lens, memory card, bag and tripod. Price of grey market products, imported products can also differ hugely from white market product.
Many models are not readily available so customers might need to request for import via shopkeepers. They usually get the products at reasonable price. It is very good to see flourishing camera market. Point and shoot is dying due to rise of smartphones while DSLR is also rising. Please suggest us price change or update if you have any.