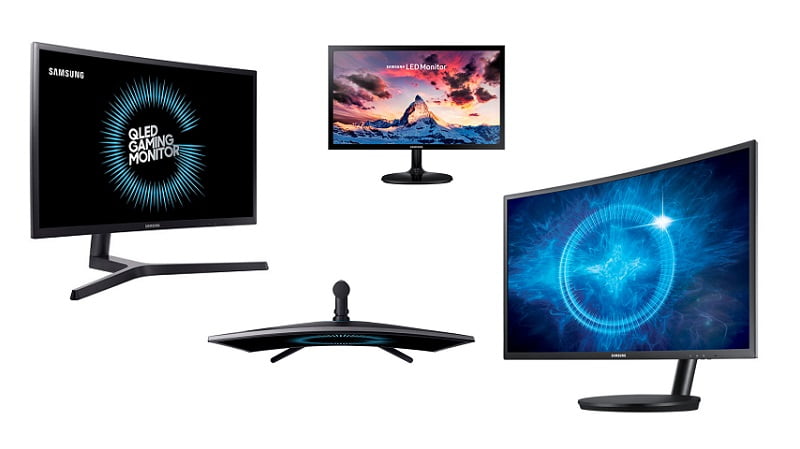 Samsung is a big player in the monitor market. They have top display technologies such as Super AMOLED QLED, Micro LED, etc. They are also one of the biggest TV sellers in the world. Now as the computer and gaming industry is growing, Samsung is taking lead in this sector as well. Samsung LCD and LED monitors are very famous in the Nepali computer market. They are featureful good looking and reasonable. Samsung has a good capture of the desktop monitor market from the beginning. It is due to quality and brand. Moreover, there is a lot of demand and positive customer feedback. So this is the official list of the latest official Samsung monitors price in Nepal.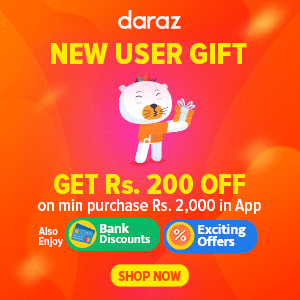 Most people purchase normal 19″ HD monitors for desktop PC. Some prefer a smaller display while some love large screens. Some people need color-accurate display while some just need extra visual real estate. It all depends upon the preference of users and work needs. Samsung Nepal sells different monitors at different price ranges. They have many cheap affordable flat LED and LCD sets in the market. They also have 4K, 2K and premium curved displays which look amazing. In addition, they also have a high refresh rate and low latency gaming monitors.
Samsung is selling its models at prices similar to monitors from other companies. Due to the reputation of the company, many people prefer their products. Now there are many high-end models available as well. Pine Overseas Pvt. Ltd. is the official distributor for Samsung monitors in Nepal. However, customers can easily buy them in other places in the market as well. These are the latest official price of Samsung Monitors in Nepal.
Samsung Monitors Price List
| | |
| --- | --- |
| Model Name | Price |
| 19″ LED Flat Monitor (S19F350HNW) | Rs 9,900 |
| 22″ LED (Flat) | Rs 13,500 |
| 24″ Curved LED LC24F390FHWXND | Rs 25,000 |
| 24″ Curved LED Gaming LC24FG73 | Rs 45,000 |
| 27″ LED Curved Monitor LC27F390 | Rs 26,000 |
| 27″ Curved Gaming LED LC27FG73 | Rs 57,000 |
| 32″ White Curved FHD LC32F39 | Rs 46,000 |
These are the officially available monitors from Samsung with their prices. We can see that The company has different types of computer desktop monitors. They use different technology, material and also have different specifications. Flat screens are very popular because they are classic and cheaper. The curved screens are expensive but they look really amazing. Samsung Nepal also has gaming monitors with high refresh rate and new display technology.
Also Read: Gaming Monitors Price in Nepal
Monitor Models Details and Analysis
Some people also like to use their TV as monitors but they don't give the best result. Television display is a bit different and their processing is also different. It is because TV screens are made for watching at a longer distance. They are also meant to show more cinematic and low FPS videos. Most films are 24 fps while some are 30 fps. These days some videos are also available in 60 FPS. In the computer, there can be higher frames such as 120 fps, 140 fps so they need a higher refresh rate like 144 Hz. There are lots of differences in usage so we should choose products designed for a specific use.
Also Read: Latest Samsung TV Price in Nepal
Let us discuss some of the models listed above. It is very important to know what technology a panel uses. There are many types of LED panels such as IPS, VA, TN, QLED, etc. So you should know exactly what you are getting. These things determine picture quality, viewing angle, response, ghosting, etc. Every tech has its own pros and cons. Therefore always know well before investing your money.
LC24F390FHWXND
Size: 23.5″
Curvature: 1800R
Aspect Ratio: 16:9
Input: HDMI, D-Sub
Panel Type: Vertically Aligned (VA)
Response Time: 4 ms
Refresh Rate: 60 Hz
Static Contrast Ratio: 3000:1
This monitor has AMD Freesync support, game mode, Samsung MagicUpscale, and more features. It is a good option for people who want an affordable curved monitor and want to enjoy FreeSync. There is another variant with the same specs but 27″ size or 26.5″ panel size.
LC24FG73
Size: 23.5″
Curvature: 1800R
Aspect Ratio: 16:9
Input: 2 HDMI, 1 Display Port
Panel Type: Quantum Dot VA
Response Time: 1 ms
Refresh Rate: 144Hz Hz
Static Contrast Ratio: 3000:1
It is a full-fledged gaming monitor with 1ms response time and 144 Hz refresh rate. Samsung is making QLED these days and they have good benefits. This display panel has good color as well. It has 125% sRGB coverage and 92% Adobe RGB coverage. This means it is very good for watching movies and playing games. It is also good for a hobbyist graphics designer. Still, it is not for serious color correction work. There is a 27″ model of this as well.
Normal Flat and HD Display Panels
Among the cheapest monitors available in Nepal, Samsung's 19″ panel is one of them. Its price is below Rs 10,000 and it is very popular. The resolution of almost all 19 inches or 18.5 inches desktop monitor is 1366×768. They are HD and do the job well. Many offices and home users prefer this screen size due to the price and value proposition. Some offices may use smaller panels as well. Schools tend to use 15″ and 17″ display panels more.
The 22″ and 24″ monitors usually have 1920×1080 full HD resolution. This is the most appropriate screen size and resolution. It is great for watching movies, working and playing games. These screen sizes are popular all over the world and the FHD resolution is superiorly popular. We recommend these displays to anyone who wants to start in the computer and desktop world. A good screen definitely enhances the experience and workflow. As a Structural Engineer and blogger, I enjoy working on a big screen.
Only FHD screens have HDMI input at back. Other high-end products may even have Display Port, USB Type C, etc. But smaller HD screens only have a VGA port. Some may also have DVI port a well. If you wish to mount your monitor on a wall, do check for VESA mount and port orientation. This is a very big concern of ours. There are few models that don't have VESA mount. And sometimes even if they do have input port orientation is perpendicular so flush installation is hard.
Gaming, Curved, and QLED Display
These are better products in terms of build, design and display technology. Samsung's QLED produces far better colors than normal LEDs. They have a high refresh rate such as 144 Hz and 240 Hz which are great for gaming. Then the curved plus wide monitors provide a more immersive experience for content consumers and gamers. The wide screens are also great for content creators and editors.
Samsung Nepal is selling curved monitors of different screen sizes and specifications. The company is selling curved screens near the price of normal flat ones. Samsung sells 27″ LED curved monitor with 1920×1080 resolution at a reasonable price. They also sell gaming curved monitors with Quantum dot technology. These are called QLED by the company. It has good HDR, produces deeper blacks and better contrast. The price of these gaming displays is very high due to the advanced technology they have.
These gaming monitors have a 144 Hz refresh rate and 1 ms response time. Some can even have a higher refresh rate such as 240Hz and have 4K resolution. Some models also have AMD FreeSync support. With these, gamers can enjoy immersive gaming at high FPS very smoothly. Pushing higher frames does need powerful graphics cards and AMD products are a perfect match for these monitors. However, Nvidia is also now supporting Free Sync with their GSync so Nvidia consumers can also enjoy the power.
Purchase Advice and Conclusion
We regularly experience different types of displays, TV, and monitors. We also test different technology like OLED, QLED, Micro LED, LCD, Plasma, etc. In our view, a screen or a monitor can change the experience of a computer user. Bigger screens are always better because they provide good working real estate. In addition, sharper images are pleasing and look great.
For any home or office user, we recommend a minimum screen size of 19″. Get at least HD experience. Anyone who wants to enjoy work, designing, movies, pictures and do gaming should at least have FHD resolution. Therefore purchase 22″ monitors at least. 24 inches is the sweet spot for 1920×1080 resolution. For extreme gamers who have a high power computer that can produce more than 60 fps at 1080p should go for gaming monitors. This means choosing a high refresh rate display. They give great gaming experience and also computing experience.
The lower latency helps to remove the ghosting issue. Therefore it is very necessary at the higher frame and refresh rate. So do choose your computer parts very carefully. Make a full plan before buying computer parts. Many people follow display to build approach. People set the display type they want or the resolution and graphics quality they target. Then they buy appropriate hardware for a computer to push those pixels. Whatever you choose, buy the correct monitor that fits for you.