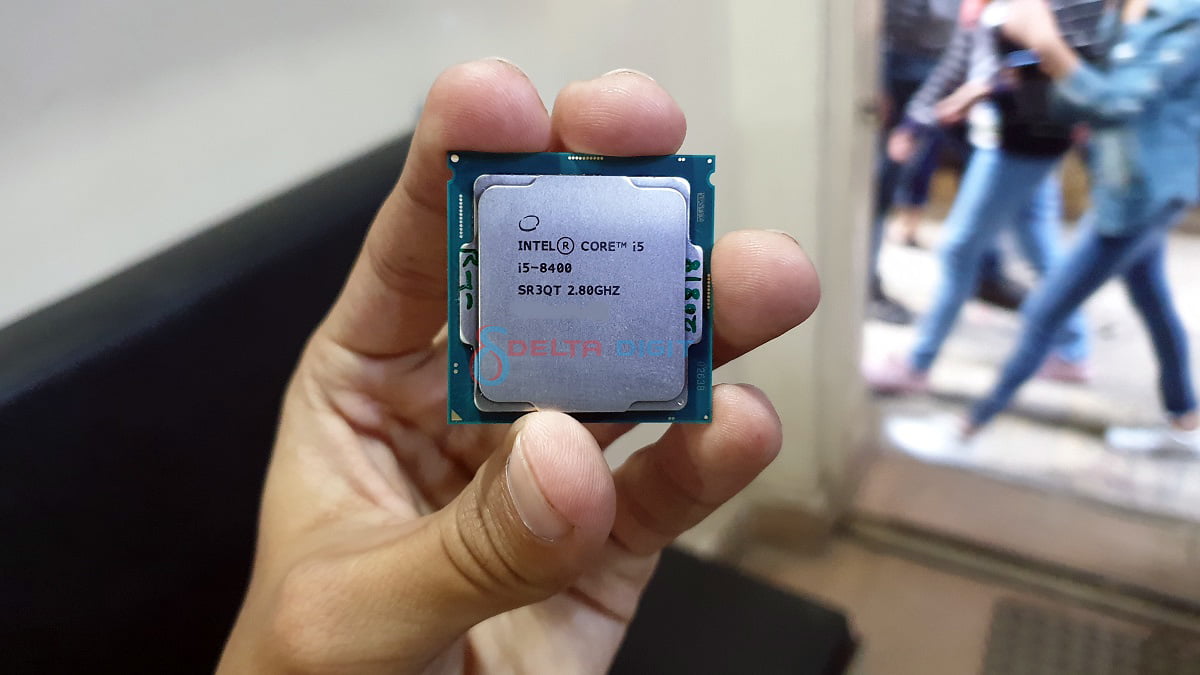 A computer is made up of many parts and each one has its own importance. Among all of them, the processor is the most important hardware. It is known as the brain. In a normal PC, we have one processor and that decides a lot of things. We usually build the whole system around it. CPU is what mainly defines the build and has a big share of performance and budget. There are many options and we can find both Intel and AMD CPU in the Nepali market. We also have other articles on PC building. So here is our list of desktop processor prices in Nepal. The Intel CPU price and details were sourced from various shops in Kathmandu and online stores.
Let us start with the basics here. First of all, you should know your needs and budget. Everyone has different processing and power requirements. A normal user or student who uses QBASIC, Microsoft Office, HTML, watches movies, and browse the internet needs a very basic PC. If you are a college-level student and do programming in Python, C, C++, Java then your requirements are higher. Engineers and designers who use CAD, CASR software, MATLAB, Abaqus. Ansys, Android Studio, Adobe Suite need even more power. Similarly, gamers also need a powerful system for playing demanding games. From these requirements, we find out what processor we need.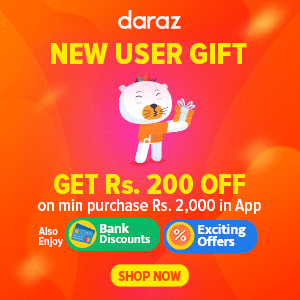 Related: MSI Motherboard Price in Nepal
Which Processor to Choose? Know your need first
Many times people buy less powerful hardware or they pay more for a very powerful one that they don't even need. Processors are expensive and crucial, so be very careful on this part. While buying, always be careful about the selection of your other CPU parts. You need to focus on the motherboard, graphics card, storage, memory, and casing but mainly the processor.
Also Read: Budget graphics card price in Nepal
There are two main companies that cater to the worldwide market. They are Intel and AMD. Intel has a big share in Nepal while AMD is growing after its Ryzen launch. Now about the need and choice. If you are a person who just needs a basic computer to do school or office work, watch movies and browse the web, then buy a new dual-core processor. But these days, quad-core chips like Core i3 and Ryzen 3 come at a reasonable price, so do consider them. However, you can save by picking up a Pentium or old Core 2 Duo or Core 2 Quad. But we don't recommend them.
4K Video streams, new software require powerful components. Therefore, at this time, we suggest getting a quad-core processor as a minimum. If you are a college student, programmer, engineer, designer, gamer, then definitely get 6 core CPU. If you are into extreme gaming, advanced video editing, simulation, and HPC, then go for 8 cores. For other people, there are 10 core options as well.
Intel Processor Price in Nepal
| | |
| --- | --- |
| CPU Models | Price |
| Intel Core i9 10900X | Rs 1,05,000 |
| Intel Core i9 9820X | Rs 91,000 |
| Intel Core i9 10900K | Rs 84,800 |
| Intel Core i9 10900 | Rs 72,800 |
| Intel Core i9 10900F | Rs 68,800 |
| Intel Core i9 9900K | Rs 66,000 |
| Intel Core i9 9900KF | Rs 62,800 |
| Intel Core i7 11700K | Rs 65,000 |
| Intel Core i7 11700 | Rs 52,000 |
| Intel Core i7 10700K | Rs 52,800 |
| Intel Core i7 10700 | Rs 44,800 |
| Intel Core i7 9700K | Rs 55,500 |
| Intel Core i7 9700 | Rs 40,500 |
| Intel Core i5 11400 | Rs 32,000 |
| Intel Core i5 10400 | Rs 25,000 |
| Intel Core i5 10400F | Rs 23,000 |
| Intel Core i5 9600K | Rs 34,000 |
| Intel Core i5 9400 | Rs 24,500 |
| Intel Core i5 9400F | Rs 21,500 |
| Intel Core i3 10300 | Rs 19,000 |
| Intel Core i3 10100 | Rs 14,500 |
| Intel Core i3 9100F | Rs 13,000 |
Updated On: 10/10/2021
AMD Ryzen Processor Price in Nepal
| | |
| --- | --- |
| CPU Models | Price |
| AMD Ryzen Threadripper 3970X | Rs 2,84,800 |
| AMD Ryzen Threadripper 3960X | Rs 2,10,800 |
| AMD Ryzen 9 3950X | Rs 1,36,275 |
| AMD Ryzen Threadripper 2950X | Rs 1,08,800 |
| AMD Ryzen 9 5950X | Rs 1,30,800 |
| AMD Ryzen 9 5900X | Rs 92,800 |
| AMD Ryzen 9 3950X | Rs 1,18,800 |
| AMD Ryzen 9 3900X | Rs 72,800 |
| AMD Ryzen 7 3800X | Rs 68,425 |
| AMD Ryzen 7 3700X | Rs 45,800 |
| AMD Ryzen 5 5600X | Rs 48,800 |
| AMD Ryzen 5 5600G | Rs 40,000 |
| AMD Ryzen 5 3600X | Rs 29,800 |
| AMD Ryzen 5 3600 | Rs 27,800 |
| AMD Ryzen 5 3500 | Rs 24,725 |
| AMD Ryzen 3 3400G | Rs 27,800 |
| AMD Ryzen 3 3300X | Rs 24,800 |
| AMD Ryzen 3 3200G | Rs 22,800 |
| AMD Ryzen 3 3100 | Rs 20,800 |
Updated On: 10/10/2021
These are the general average price lists of the latest Intel and AMD CPU in Nepal. It may not be exact and can change. This is to give a general market idea to users. These lists consist of 9th generational Intel Coffee Lake Refresh and 10th Gen Comet lake chips and 11th Gen Rocket lake CPUs. There are also AMD Ryzen 3, Ryzen 5, Ryzen 7, and Ryzen 9 processors in the market as well. There are older chips available in the market too. Old Coffee Lake models are available, very good, and also provide a substantial upgrade over Kaby Lake models.
Previous Generation CPU Price List
| | |
| --- | --- |
| CPU Models | Price |
| Core i9 7820X | Rs 83,000 |
| Core i7 8700K | Rs 46,000 |
| Core i7 8700 | Rs 38,000 |
| Core i5 8600K | Rs 35,000 |
| Core i5 8400 | Rs 22,000 |
| Core i3 8100 | Rs 13,000 |
| Core i7 7700 | Rs 35,000 |
| Core i5 7400 | Rs 21,000 |
| Core i3 7100 | Rs 14,000 |
| Core i3 6100 | Rs 12,000 |
| Core i5 4460 | Rs 18,000 |
| Core i5 3470 | Rs 12,000 |
| Core i3 3220 | Rs 9,000 |
| Pentium G3260 | Rs 7,119 |
| Core 2 Quad | Rs 3,500 |
| Core 2 Duo | Rs 1,500 |
| Ryzen Threadripper 2950X | Rs 1,08,800 |
| Ryzen 7 2700X | Rs 36,800 |
| Ryzen 5 2600X | Rs 26,800 |
| Ryzen 3 2600 | Rs 21,800 |
| Ryzen 3 2400G | Rs 20,800 |
| Ryzen 3 1200 | Rs 11,800 |
It is also a general price list and may not be exact according to the market. The price changes regularly. Just take a market idea from this. Also as these are old processors, they might not be available as well.
Also Read: High-End MSI Graphics Card Price in Nepal
Intel Processor Details: Team Blue
Intel is a market leader for a long time and they have a very wide range of options for all levels of users. They provide processors for servers such as Xeon Platinum and Itanium. They also cater to High-Performance Computing (HPC) and workstation users with Xeon and Core X series CPU. Then they have normal Core i3, i5, i7, and i9 for normal consumers, enthusiasts, and offices. We can segment these models according to their power, price, and level. This should make your purchase-making process easier.
Server and Workstation Chips: Enterprise Products
Team Blue has a different offering for this tier. It is the most premium range, and the processors here are very expensive. Intel has Itanium, Core X series, and Xeon for this computing need. Actually, these are for server and datacenter systems. Supercomputers also use these processors. Actually, supercomputers have many Xeon CPU and Nvidia Telsa Graphics cards for a higher amount of power. Some people also use these processors in consumer or professional work as well. For example, there are many pre-built systems available with these CPUs. The new Mac Pro also comes with Xeon chips. This is because Xeon is meant for professional workloads.
Core Series: Consumer Level Offerings
Here we have famous processors such as Core i9, i7, i5, i3, and Core 2 series. These are for normal users and it includes a large chunk of their customers. Normal laptop users, home PC users, school students, college students, university graduates, educational institutes, gamers, offices all use these Core chips. Some universities and offices where research and simulation work is done tend to use workstations and servers. Those are special use cases. Whatever the case, the Core series has a huge market share in numbers, but server and enterprise products actually bring in large cash. Now let us see what we have in this family.
Related: Gaming Monitor Price in Nepal
Core i9
This lineup was introduced in 2017 under the Core-X series. Then it came for the normal consumers with the Coffee Lake lineup in 2018. These are high-end flagship CPUs with high core counts and thread counts. Core i9 chips are powerful and very power-hungry. They have a high core clock, L3 cache, and support more memory. Professional gamers, professionals, graphics designers, video editors, animators, and programmers prefer it for single-core performance. These are very expensive and also require a powerful motherboard with good VRM. There are many Core i9 models in the market and some of them are as follows.
10980XE
9820X
11900K
10900KF
9900K
The X series is from the HEDT (High-End Desktop) lineup. Others are for general consumers. The Core i9 microprocessor's tray price in the regional market is quite high compared to the US market. These are very powerful and expensive. Therefore the demand is also quite less. In Nepal, few people buy powerful CPUs like Core i9 11900K and 9900KF.
In summary, the Intel Core i9 9900K processor price in Nepal is about Rs 66,000. Similarly, the price of the top Core i9 10900K is Rs 84,800. The Nepali market also has high-end processors for servers and workstations such as 9820X and 10980XE.
Core i7
This is a very famous lineup, and it is one of the most loved chips in history. These have a reputation for being very powerful. In the start, Core i7 was a quad-core CPU of high range. Core i5 was also 4 core, but only i7 had hyperthreading. This meant 4 core and 8 threads. Due to this reason, a lot of people who need more core and threads went for i7. This was the case until Kaby Lake in 2017.
Then in 2018, Intel launched Coffee Lake with a huge overhaul. Core i7 started coming with 6 core and 12 threads. The prices weres the same as the predecessor. It really changed the computing market because mainstream users could get more performance at the same price. This is why till now, the i7 chips are preferred by a lot of users. Here are some of the famous Core i7 CPUs.
11700K
10700KF
9700K
8700K
8700
7700K
We have listed the latest Core i7 processor price in Nepal in the table above. It includes the price of 11th generation 1100K, 10th generation 10700K, 9th generation 9700K, and 8th generation i7 8700K as well. The older 7700K is a very popular CPU of its time and it is quite powerful. Intel has quite a lot of good 14 nm chips in its portfolio. It has been long and 14 nm+ technology has matured a lot.
Core i5
This is the most popular mainstream option among PC users. It fits very well in the budget and gives the best performance for the price. Almost every Core i5 until now is considered as the best value CPU. Since the start of the 8th generation coffee lake, the value of i5 CPUs has got even better because they became 6 cores from 4 cores. A good Core i5 can handle all normal tasks easily, do very good gaming, and handle heavy graphics cards. They also perform well with engineering applications like AutoCAD, MATLAB, ANSYS, Abaqus, Solid Works, and other FEM software. Here are some famous models of this lineup.
11400
10600K
10400
9400F
8600K
8400
There are many models in the market and in every country, this lineup is most famous. Similar to other models, the Intel Core i5 processor price in Nepal is also a bit higher. It is slightly higher than in the US, but we call it reasonable. This is all due to import, distribution, tax, retail margin, and other additional costs. Among all of these, Core i5 11400, 10400F, 8400, and 9400F are our favorite.
If you are surely going to use a dedicated Nvidia or AMD graphics card, then go for 10400F or 9400F. The models which have F at the end of their name don't have iGPU, so they are relatively cheap.
Core i3
These are favorite options for many budget-oriented builders. I used the first-generation Core i3 540 for 7 years, and it was very good. At first, these were dual-core with hyperthreading. Then from the 8th generation, they became quad-core chips with no hyperthreading. Again the company changed some things, and now the 10th gen comes with hyperthreading. So there are 4 cores and 8 threads. This makes Core i3 the best budget value processor. These chips always handle mid-range workloads and graphics cards with ease. Therefore they prove good gaming and computing experience. These are some of the best i3 CPU models from Intel.
11100
10300
10100
9100
8100
7100
The Core i3 processor price in Nepal is very reasonable for all models. They are almost always around the international MRP. This is what makes them the best choice. For now, Core i3 11100, Core i3 9100F, and 10100 are the best options for any person who needs a low budget gaming system. For home desktop users, 10100, 9100, and 8100 are the best options. The new i3 9th generation chips are 4 core and are similar to its predecessor with just a small core clock improvement. But the 10th gen are 4 core and 8 threads which means major improvements.
AMD processors details: Team Red
Advanced Micro Devices has been in business for more than 50 years. They used to have cheap options with high core count but low IPC and high TDP. Back in time they had few popular offerings such as Athlon, Bulldozer, Phenom, Duron, Opteron, Turion, and Sempron. The company was putting products in the market, but they were not popular as Intel. It was all due to low IPC, lower core clock, and high heat problems.
In 2017 the company launched the AMD Ryzen lineup, and it changed the game for the whole market. Their new Ryzen processors compete for head to head with Intel now. This is why Intel is also pushing good chips these days. Team Red's products are now regarded as the best value CPU. They are also doing very well in the laptop's mobile processor, like Ryzen 4000 series and Ryzen 5000. AMD processor prices in Nepal at first were very unreasonable because there was no demand. However, after 2019, it has improved, and many Nepalese gamers, professionals, and enthusiasts are integrating them into their build. I found that the old reputation was still imprinted but is now changing.
AMD Epyc and Threadripper: Data Center and Workstation
Epyc processors are for servers and data centers that need high core count, threads, cache memory, PCI Lanes, lots of peripherals and need multiple processors. These are also built on Zen architecture and provide very good competition to Intel's Xeon. Threadripper is a consumer-level chip with high core counts and massive power throughput. It is not for normal users but mainly for professional workstations. Some Threadripper CPUs are just like Epyc counterparts but cheaper and with some less power. These are very expensive, but due to competition, these are becoming reasonable. Here are some of the AMD Threadripper processors available in Nepal.
Ryzen Threadripper 3970X
Ryzen Threadripper 3960X
Threadripper 2950X
These are some models that can be sourced in the Nepalese market. The use of Epyc is not common in Nepal because that is for data centers and server farms. One good thing we like about AMD processors is the inclusion of good CPU coolers such as Wraith Ripper Cooler, Wraith Prism, and Wraith Stealth.
Ryzen Series: Consumer Level Offering
Here we have many famous desktop processors such as Ryzen 9, 7, 5, and 3. Each one is in its own league and provides different levels of value, features, and performance. One of the best things about all these AMD processors is that they are all unlocked. So, if users have a good motherboard, they can do overclocking. Many people like them for their value proposition. All of these also come with a very good thermal solution. Let us see details about this lineup.
Ryzen 9
This is the highest-end lineup of AMD's consumer offering. The processors in this family have a high number of cores and threads. Mostly they are more than 10 cores. The CPUs in Ryzen 9 family have high bandwidth, speed, memory support, and new technologies. There are features such as Game Cache, Precision Boost 2, One-click overclocking, and StoreMI technology. These are demanding chips and need powerful X570 motherboards. With the new X570 chipset, you can also enjoy PCIe 4.0 for faster speeds. PCIe 4.0 components like NVME SSDs are slowly coming to the market. However, the wider market adaption will take time. These are some AMD Ryzen 9 models in the market.
5950X
5900X
3950X
3900X
Ryzen 9 5950X comes with 16 cores, 32 threads, 8 MB L2 cache, and 3200 MHz DDR4 RAM support. The 3950X comes with 16 cores with hyperthreading and 64 MB L3 cache. Its boost clock is 4.7 GHz and the max TDP is 105W. The 3900X comes with 12 cores, 64 threads, 64 MB cache, and the same 105W TDP.
Ryzen 7
These were the high end offerings before Ryzen 9. In this family, we see many powerful chips with mostly 8 cores and 16 threads. The Ryzen 7 processors are the top choice of gamers and creators. These provide the best value for money. Many people have given very good reviews of the products of this family. Amazon also ranks some of them as top sellers in the CPU section. The 3rd Gen Ryzen processors also come with an RGB cooler, which is very good. If you are not willing to get any third-party thermal solution, then you can stick with the stock one. But we recommend using AIO for 105W TDP and above. Anything up to 65W is good with a regular stock cooler. There are many products in this Ryzen 7 family, and here are some of them.
3800X
3700X
2700X
2700
AMD 3700X and 2700X are many people's favorite choice for their price and value proposition. They can handle good and powerful graphics cards. So people can enjoy good work and play with their system. The price of these processors is near to good Core i7 counterparts.
Ryzen 5
This is the mainstream lineup just like the Core i5. The products of this family are a choice for many mid-range users. The products like 2600X have been praised for the value they provide for less money. Ryzen 5 processors provide the best all-around performance. Most gamers and streamers prefer this. Since the start, AMD is improving this lineup. In each generation, we see a performance boost, IPC upgrades, and better support.
There are two types of Ryzen 5 processors. First is the normal one which comes without an integrated GPU. The next one comes with built-in Radeon Vega Graphics. Those are for people who don't want an external GPU. AMD has a solution for all types of needs and users. These are some of the famous Ryzen 5 CPUs in the market.
5600X
3600X
3600
2600X
2600
3400G
Ryzen 5 5600X has 6 cores, 12 threads, 3 MB L2 cache, 64W TDP. Similarly, the Ryzen 5 3600X is a new and popular CPU that comes with 6 cores, 12 threads, and 32 MB L3 cache. Its price is about Rs 29,800. Similarly, we have previously popular 2600X with the same specs but base clock of 3.6 GHz and 16 MB cache. The Ryzen 5 2600X price in Nepal is Rs 26,800, and it gives a great value compared to the current Core i5 9400 and 8400.
Ryzen 3
This is the company's starting range of processors. It is for the budget range users who want a good quad-core system in a $150 bracket. The CPU chips in this family mostly have 4 cores and 8 threads. These are very good for normal home users, school students, and basic work. Ryzen 3 is the minimum you should get from this company. It is equivalent to the Core i3 series from Intel. Here are some famous AMD Ryzen 3 processors available in the market.
3200G
2200G
2300X
The G in the last of the name indicates the inclusion of integrated Vega Graphics. AMD Ryzen 1200 is one of the most famous products of this series. It has 4 cores, 4 threads, a 3.1 GHz base clock, and an 8 MB cache. This was one of the best budget 1080p gaming processors. It really challenged the market and thus, Intel also made their i3 quad-core.
Recommendations and conclusion
Before buying, be sure what you need and might need in the future. Be very careful about expansions and hardware that you might add. If you need a lot of peripheral, you might need more PCI lanes. Think of your upgrade path and graphics cards as well. These things need careful and due consideration. See the hardware requirement of your software and programs. If your program and work need a high core count, go for such processors like Threadripper and Xeon. If you need a high core clock and more single-core performance, then go for Core i9 or Ryzen 9.
Also Read: Computer Maintenance tips and Common Repair Guide for everyone
Don't overspend and buy a chip that you won't take full benefit from. But plan for the long term and see how long you will use your system and how long it will help later. If you just need 4 cores maximum, there is no need to purchase a hexacore or octa-core CPU. Similarly, if you need 6 cores, you are better off with a hexacore chip, but 8 cores might be good for the future too. So just be careful and plan ahead. Always buy a high-quality motherboard with good VRM, cooling, headers, and support. Keep your system cool and ventilated so that it performs good, and runs a long life. Do proper research before picking the most important part of your PC and investing your money in tech.
Also Read: Dell Desktop Price in Nepal