The market of Micromax in Nepal is massive and they have a lot of products in their portfolio. We have seen many of their best selling phones. The most expected phone of last year was the Android One model named Micromax also known as Canvas A1. The best thing we like about their product is the pricing. This time they have launched brand new budget phone Canvas 5 with great specs. The Micromax Canvas 5 Price in Nepal is Rs 19,500.
Just a few days ago Colors Nepal also launched Pearl Black K3 of same category and price range. Now Micromax is here to compete in the market. The authorized distributor of Micromax products in Nepal is Pashupati Trade Link. Just from our initial review, we were impressed by the specification laid out before us. This phone is pretty impressive and challenges a lot of competitors.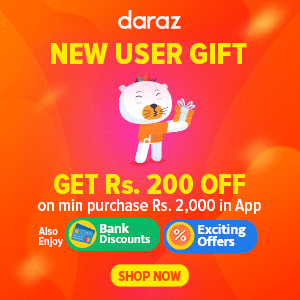 Its best part is octa-core processor, 3 GB RAM, Full HD screen and cameras. We have to admit how companies are bringing better hardware for a lower price. Just about a year ago, getting these types of specs on a phone of this price was impossible. Now many companies are doing it.
Micromax Canvas 5 Specs
5.2″ IPS LCD Screen with Gorilla Glass 3
1080×1920 Screen resolution
MediaTek MT6753 chipset
1.3 GHz octa core processor
3 GB RAM
16 GB Onboard storage with 64 GB micro SD card support
2900 mAh lithium-ion battery
13 MP backside main camera
5 Mp front side selfie camera
Canvas 5 offers a lot this time and the main attraction is the 1.3 GHz octa-core processor. This new smartphone packs a powerful processor with 3 GB RAM which is perfect. The internal storage is 16 GB and it can be expanded up to 64 GB. Company is also giving a 16 GB external SD card free with the new handset. At the front, there is a 5.2" screen with FHD 1080p resolution and 423ppi pixel density. This provides a sharper image and crispy experience. It is very hard to find such a high-resolution screen at this price and even higher.
The phone is running Android 5.1 Lollipop which will be upgraded to Marshmallow soon. Inside there is a 2900 mAh battery that powers the phone. This is a big battery and it should be sufficient for such big and pixel-dense display. It is also powering 8 core processor so it is of adequate size. The Canvas 5 is a dual SIM phone and it also supports both 4G and 3G network.
For the cameras, we have 13 MP back camera and a 5 MP front camera. This is the most common setup for most of the phones. Their Canvas Selfie featured a 13 MP front facing camera which was interesting and did take some great images. The phone has textured leather back and camera with LED flash at top of the back. It has a great form factor and it also feels very light at hand.
Impressions and Verdict
Micromax is providing the phone with nice looks, design, build quality and very good hardware. Many huge manufacturers also don't provide such specs and here we are getting it at the unmatched price. The combination of hardware and pricing is brilliant. As this mobile is close to the price of Colors Pearl Black K3, we have to compare it. And they come close by a lot.
Micromax Canvas 5 comes with octa core processor, 3 GB RAM, and 16 GB storage. This is great and similar to Pearl Black. The processor is better in this phone and SD card support is also the same. The back camera on both phones is also the same. Just the front camera is 5 MP on this one. That is not a big deal if we have to see the overall value. The screen is also better in the Canvas with FHD resolution and Gorilla Glass cover.
Battery size is also pretty big and there are other good features. Looking at everything, we find the Micromax Canvas 5 price to specs ratio be a much better than other phones of this range. So, if you are looking for a phone under the budget of Rs 20,000 then, certainly consider this phone.