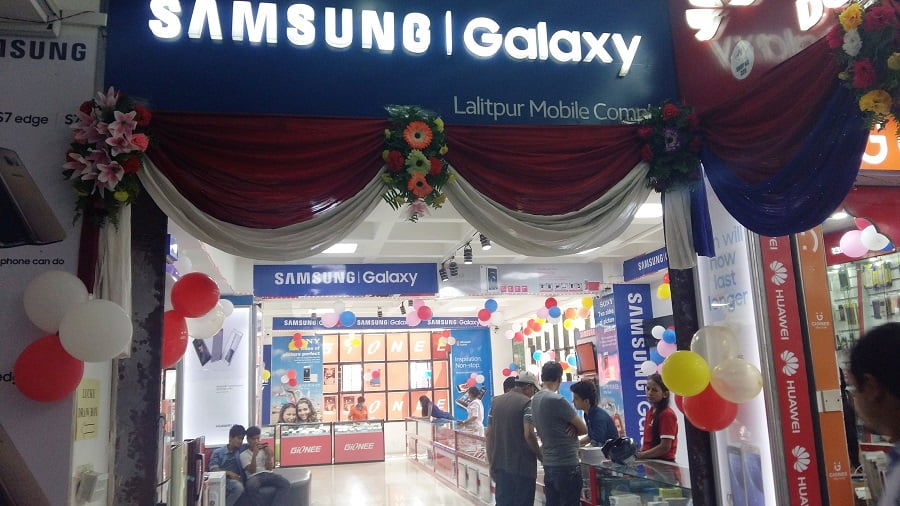 Lalitpur Mobile Complex of Lagankhel at Karmachari Sanchaya Kosh is organizing Mobile Expo 2073. The event will go on for 11 days at Lalitpur Mall starting from September 9. The building is located adjacent to the Sajha Bus stand. We went to the expo at the first day and saw various mobile brands at third floor. Samsung, Huawei and Gionee had a good dominance in products and branding.
We were excited and eager to find more about phones with heavy discount. In the mall, there was a musical program which gained lots of attention. It was actually good, entertaining and smart way to gain attention of people. There are various smartphones available for people of all level of budget. Discount rates were available at average of 8%. Only special handsets were being sold at huge discount.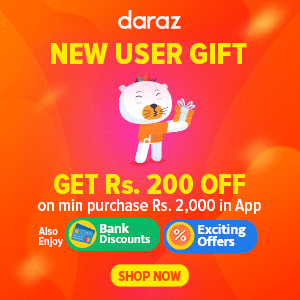 People can buy cheap bar phones to high end phones such as Galaxy S7 Edge. We were happy to see Microsoft Phones in the Expo. Few brands were providing exchange offers as well. There are many exciting free goodies, lucky draw and discount offers. We saw the new Gionee S6s, Samsung Galaxy J Max and Lenovo K5. Vendors are giving the Samsung and Huawei Dashain offers at this Mobile Expo 2073. Some mobiles are also branded in new Dashain themed box packaging.
People are pouring in to buy new smartphones for this festival season. People tend to buy new electronics during festival season. Lalitpur Mall has decided to donate Rs 10 from each purchase to Mahabir Pun. This will be used for the National Innovation Center project. Many institutions and organizations are helping for this project. This is a very positive decision that will surely help Mr. Pun's great goal.
Discount Rates : Each company is offering something during this event. Samsung is selling their devices at their new Dashain discount rate with a chance to win Rs 1 Lakh too. Huawei, and Gionee are giving discount up to 7% and 8% respectively. Microsoft is also providing discounts about 50-60%.
Sum Up
There were no new special launches at the first day. We saw few exciting bar phones and smartphones as well. Nokia 230, Nokia 222 and DTC bar phones were pretty exciting. Some models had huge battery while some had metal body and armor like build. The price of Nokia 230 is Rs 6700 and Lenovo K5 is Rs 27500 with the VR headset. It seems price of Nokia's bar phone is enough to buy a smartphone.
There are other brands such as Lava, Kent, Kiwi, Colors, Xiaomi as well. You can get different taste and options here. Sony, LG, Panasonic, Karbonn, ZTE, Micromax etc also have their products in the showcase. Lalitpur Mall is the place to go if you are willing to buy a new tablet or phone at discounts during this Expo duration. You can get many choice, store and bargain opportunity as well.