In an interview with CEO of Freecharge of India, he said for a good business you need to have a dream and a goal. Don't make object your goal because once you obtain it you will feel like lost. Therefore instead, make the creation of your goal. Creation never ends and the creativity inside will always satisfy you. If you also have such thirst of entrepreneurship and great application then apply for Ncell App camp. We don't see big events like TechCrunch Disrupt or NASSCOM Conclave in Nepal but this is a great go with sufficient prize.
Ncell has opened its application for the app camp for 2015. All participants can register their entry till 3rd of Ashwin. In the latest conference, Ncell informed people about their program and various steps inside it. More than 300 developers came to learn about it. A lot of tech enthusiasts and mobile lovers were seen at the event. This is CSR and its objective is to help great minds bake innovation.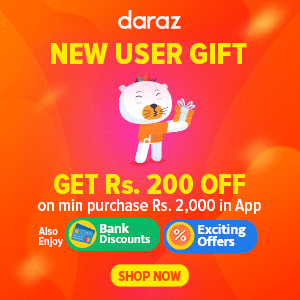 The main aim of the camp will be to get the new product ideas of youth and developers to service and business. In Nepal, the app industry is developing at a very good rate. The participants will have to come in a group of 2-5. Ncell said this is being done so that the participants could register a company in the future if they become successful.
Ncell App Camp Participation and Details
The camp comprises of four categories which include Games and entertainment, Health, Tourism, and Utility. We found this category very much limiting. Because app, business, and productivity must focus on providing the best solutions for a real-life problem. They can be of many fields. Thus we may not see too many great apps due to this limitation. However, we will definitely best idea and software of these fields.
People who have good ideas or have a developing project can come and register. Participants need to come in a group. So there must be at least 2 members. The maximum number of a group member is 5. The application filing process is free and online. Users should create a new profile and submit the name of the app and idea along with it. Idea means the goal and objective of the software.
Also Read: Nepal Telecom Online Recharge Guide
Primary screening and selection are done at first. Selected participants are then given training, mentorship, support and help to make the product better. On the final day, finalists present their application and pitch their ideas to judges and other people. Entrepreneurs, business house and experts come to the event. So there is good exposure for everyone.
Prize and Future
The winner of each category will get Rs 2,50,000. In addition, the ultimate winner will get Rs 7,50,000. The main or ultimate winner can be of any category. This prize is big and good enough to give anyone good funding to expand your coverage and service. It can be taken as seed funding. Winners can take advantage of and make a better product in the future.
There is also a big chance to meet new people and learn many new things. These types of events have experts, market leaders, businessman, industrialists, technology experts, and investors. Winners and participants can take benefit of these things. They can make good network by knowing people. It can help make relations and get exposure in the market. Best of all people can get good exposure and learn a lot.