Ncell's internet and data service are always praised for the speed. But since the latest Gorkha earthquake, many of the towers and stations were damaged. The company is working to recover the loss and also strengthening the network backbone. Ncell upgrades its network regularly but they are on extra work to fix the broken infrastructure. They want to improve call quality and increase internet speed for users. The company just finished work to improve cellular call quality and increase data speed to 21 Mbps on 3G.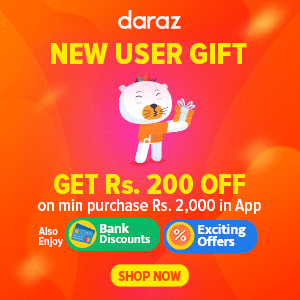 Ncell started serving mobile data at a rate of 3.6 Mbps via 2G and now it serves 3G and 3.5G network. 4G was just initiated in New Delhi and NTC is also upgrading the network to initiate 4G in Nepal. They are also improving internet bandwidth for ADSL. Most of the smartphone running on today's date support 3G and 3.5G, not 4G. The mobile manufacturer doesn't export or manufacture 4G LTE devices for Nepal. However, things are changing slowly. Companies like Samsung are starting to plan out the launch of new 4G capable devices.
Ncell plans to double the internet bandwidth and voice rate. The company states that users will be able to stream video with their mobile data with ease. With 21 Mbps, you should get 2.1 MB/s theoretically. This is equivalent to file copy speed of some low-class SD cards. At this speed, 1080p videos stream very well. Ncell has completed the upgrade in Kathmandu valley. So users can enjoy it now according to the company. Upgrade will be conducted outside the valley very soon.
Network Improvement for better speed and connectivity
Ncell is installing new towers and repairing old ones. They are taking benefit of a new technology called "Cell on Wheels". This is a portable technology which enables telecom operators to install towers easily in the land. The company is installing new advanced towers and sophisticated equipment higher capacity in various places. This is to ensure that the infrastructures remain safe from calamities.
The network is stronger in the Ring road areas compared to areas out of ring road. As the internet becomes fast people tend to use mobile data more. Sometimes users forget the usage limit and package balance. This causes them to lose excessive balance. Therefore be very careful while using the mobile internet.
Things and settings like open background data, sync option might cause you to lose a huge amount of data. If you are a heavy user, getting unlimited broadband internet connection at home with WiFi is the best solution. We suggest using mobile data in an emergency situation only for now. When data rates get exceptionally cheaper, we will surely recommend.
Ncell is the biggest taxpayer of the country which clearly states that its revenue is higher than any other telecommunication company. It provides fewer services than NTC but due to the higher tariff, it gains a lot of income. People complain a lot about this matter. During the earthquake, all NTC networks were severely congested due to extreme traffic because of large users. But Ncell was working better than Namaste. We remember that and it has made a good mark in their portfolio.
New Technologies and 4G
As Ncell upgrades its network, we can't stop to think about 4G. It is clearly the next stop for Nepali telecom operators. This is going to have a very big change in Nepali technology and telecom industry. The faster data rates, VoLTE and ViLTE are going to have radical changes. We are sure, that data consumption is going to rise by two folds. Ncell is working and planning for the launch of new technology inside. It is inevitable and these current upgrades may help them in future too.
For now, Ncell wants to double its capacity for voice and data. They want to provide 42 Mbps data in 3G and they also want to increase coverage. This is why Ncell is installing so many towers. We will test the internet speed of both companies in all possible spectrum like Edge (2G), HSPA (3G), HSPA+(3.5G). The old GPRS (2G) has been discontinued in many parts of Nepal. NTC upgraded its system from GPRS and went to Edge for minimum where Ncell started with Edge system.