NTC is now providing free or bonus recharge to the users. It is available for all customers of Nepal Telecom. There are different rates but basically, users get an additional top up in their account. For example, a person who does a recharge of Rs 500 gets 10% additional amount. This means the customer gets Rs 50 for doing a recharge of Rs 500. Similarly, there are different rates for a certain amount. This new Nepal Telecom bonus recharge scheme is meant to attract new users and soother pain of current users.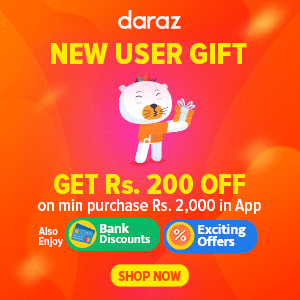 To attract users, Doorsanchar has announced Bonus offer for recharge cards. Only top up greater than or equal to Rs 200 is eligible for this. It means the recharge of Rs 50 and Rs 100 are not eligible. The company also suggests doing MPoS Top Up. It is the future because the papers cards will be replaced by electronic transfer soon. Services like eSewa are making good progress in this field.
Bonus Offer Details
There are different rates and the rates are higher for a higher amount of recharge. For the card of Rs 200, customers get a 5% bonus. Similarly, users get 10% for Rs 500 and 15% for Rs 1000 and above. Performing top up via eSewa has been always beneficial as they give bonus and points too. The new NTC Web Recharge via (webrecharge.ntc.net.np) is also a good way to get accounts credited and to pay bills. There is a catch in this scheme. The bonus will be given for a limited period of  Mangsir 27 to Poush 30 only. As there are two cards in the market we want to make clear that, for old cards 1414, 1413 is working and for new cards, 1415 is working.
Recharge Issues
The new scheme is good in terms of value but since few days Nepal Telecom (NTC) recharge servers are not working properly. The customers are frustrated and are complaining everywhere. We also tried continuously for more than two hours to pay for the ADSL bill. The problem is that recharge isn't succeeding. And the worst part is even when we dial the number for the IVR system it directly says that they are unable to complete our task.
As many people are doing a small recharge of Rs 50, the system is getting overloaded with requests. The price is small and people buy it regularly. Therefore there are many requests each hour. Such frequent requests are making the system and servers very busy and overloaded. The recharge card of Rs 50 was just launched a few months back. But it seems that the company network isn't just ready for it. However, it definitely shows that people love smaller recharge cards.
Improving Telecom Services
Nepal Telecom Bonus Recharge scheme is to compensate the users and make them use bigger cards actually. This is why the bonus period is very small. NTC said that they are upgrading the servers. The work is almost complete but they request users to use recharge cards of higher value. It makes their account live longer and reduces the load of frequent recharge requests.
The company is improving its system and also introducing new methods like web recharge. Still, many things are lacking behind. The network speed, voice clarity, ADSL bandwidth, recharge problem, downtime, and congestion. This overload is also due to popular use and demand of new GSM prepaid data package. People are complaining too much about this everywhere and also have been published in the national daily newspaper.
Due to lack of balance many people have been unable to communicate. NTC needs to understand people's condition and make their system ready. Their network was congested for some hours after the earthquake. But the things they did like providing free calls and internet after the eartquake is amazing and deserves respect.