Ncell is always focused on attracting more customers with many schemes. From iPhone bundling to their latest Micromax Canvas Spark bundling, they are trying to get more customers. This time as 2072 Dashain is coming they rolled out a new bundling plan. This new Ncell bundling scheme includes providing people with bonus balance which is equivalent to the price of the handset.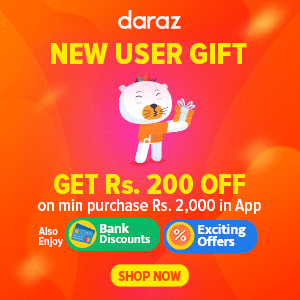 Ncell is partnering with Huawei, Colors, and Micromax for this new scheme. There are a total of four different models. Two smartphones are from Huawei only. Ncell has decided to give bonus amount equal to the phone's MRP. Simply saying they will return their money as the bonus amount. There are restriction and conditions for this program. Users are only able to use the amount under Ncell network for calling, messaging and browsing the internet.
It means users can't spend the bonus by calling to NTC or any other network. It is obvious that these handsets will come along with new Ncell SIM cards. So this is a very good deal for people who are in need of a new phone and Ncell SIM. This is a very good deal where customers can assume that the phone is free.
Ncell Bundling Scheme Details and Phones
Huawei, Colors, and Micromax are taking part in this Dashain 2072 scheme. The scheme is available for Huawei Y3C priced at Rs 8,250 and Huawei Y625 which is priced Rs 13,450. In both of these phones, there will be a bonus of Rs 2,500 and Rs 4,000 as initial balance. By phone, it means the SIM card inside those handsets. Other two phones in this program include Colors X25 that costs Rs 4,950 and Micromax D303 that costs Rs 6,050. You will receive primary bonus Rs 1,500 and Rs 2,000 respectively in these Colors and Micromax models.
These MRP are for this Ncell program only. The retail market price will vary. You might have noticed that there is no full bonus as promised. But those will be provided in installment. For 10 months customers will receive a bonus equivalent to the top up or recharge. The catch is that the bonus validity period is only one month so you have to spend all the money in a month and inside a limited network which is your home provider or Ncell.
The company said that it is a special program for this festival season to attract more users In Dashain many people buy a new smartphone and it can be a good deal for people looking into such offers. Ncell wishes that this scheme would help people to get in touch with their relatives and loved ones in this season.
Dashain Deals and Market
This offer is actually one of the best of this festival season because users are getting balance equivalent to the price of mobile. They are not giving all money at once and making users stick to the network. This prevents loss and the drawback of the validity period. So that is the catch here but it is pretty good in terms of value. From starting second-month users can recharge an appropriate amount of money and enjoy double money in the account. Within 10 months almost all the active phone users can take the benefit of the bonus amount. This is both beneficial for user and company.
For people who were looking into these new smartphones, this is a great deal. Samsung has also reduced the prices of their phones for Dashain this year. We have the latest revised Samsung smartphones price list with us. Other companies are also giving such deals. Some have discounts, some have free goodies while some have an exchange program. See reviews at first and then find the best deal before making a purchase.