Recently the central bank or Nepal Rastra Bank (NRB) published a notice regarding payments on social media. This is a topic boiling for a few years. It is a hot topic because the use of social media is very high these days. Moreover, people and companies are pouring money on social media marketing. The government is seeing the outward flow of money and more in illegal ways. This is why they have put restrictions on illegal payment other than done through the banking channel. However, this has created mass hysteria. People are confused about its implications on Freelancing and AdSense revenue as well. NRB rules regarding legal payments are also unclear at the moment. So we want to help our readers in the best way possible.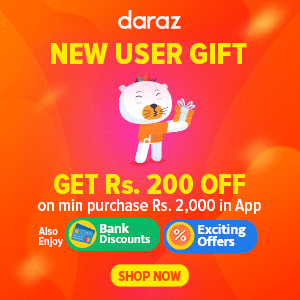 Since January 31st 2020, the online media space of Nepal including the blogger and media industry is murmuring. Everyone's questions are regarding NRB's notice on social media and online advertisement. The notice especially points out the illegal way of paying for those online advertisements. We want to make some things clear to our readers because there are lots of rumors and confusion. Some big news media agencies are also putting very wrong titles. So do read this whole article to be more clear.
First, you should know that Nepal's central bank or NRB doesn't allow international online payment through domestic NPR card. In countries like India, you can pay in USD even if you have an INR account and card. But in the case of Nepal, users need to have FCY or USD cards to make such payments. We also talked about this in another article which discusses different international online payments in Nepal. It is clear that currently at this time of year of February of 2020, it is very hard to make international payments.
Notice of NRB regarding social media ads payment and receiving earning
The new notice issued on 2076/10/17 states that paying for advertising on social media platforms such as Facebook, Twitter, YouTube, and similar sites is illegal. It also talks about receiving from such sites. The next line says that such transactions fall under foreign currency embezzlement. NRB also warns people about the consequences and legal actions. People have been worried about this notice. It is natural but people are spreading rumors as well. So here is everything we know.
As mentioned earlier, the only legal way of paying for advertising on Facebook, Twitter, Google, etc is using an international USD card in Nepal. We can use PayPal as well but that also needs an international dollar card. PayPal works in Nepal with legitimate USD cards but there is a limitation. We can only make payments and we can't receive payments. Very few people have foreign currency (FCY) account so there are very fewer USD cards in use. It is very hard to make such an account.
Most people and companies pay for such ads with the help of friends abroad. They ask their friends and relatives for their credit/debit card information. This is how it is working. The government wants to stop this because they want to make it go through the banking channel. Currently, there is no other way to pay for such payments and services so everyone is in a halt. It is good that the government wants to collect tax and transparency. However, people are stranded with no options left. On the other hand, many people have confusion about receiving payments too.
Online jobs and advertisement revenue receiving
There are many freelancers who do online jobs. There are people like us who do blogging, vlogging, run YouTube channels, Facebook news pages, affiliate markets. Everyone earns from online sources such as advertisement revenue from Google AdSense, Amazon Affiliates, Fiverr, Freelance, Facebook Instant Articles, endorsement, and many other sources. The government wants everyone to use the legal way or banking channel, pay the taxes and follow NRB directives.
Most of us get payments through direct wire transfer to the bank account, Western Union or checks. Google sends payment for YouTube and website earning through wire or Western Union. Amazon also sends money to the bank. We can link the Nepali bank account to Payoneer as well. All of these are using the banking system. The country gets revenue from these ways. Also if we are earning online, we should also pay taxes. People who run a business alone can pay income tax. Companies should also pay taxes on their earning and transactions.
People fall into the grey zone or the illegal way when they use the methods, not in the system. For example, the Nepali PayPal account only allows sending payments and not receiving. So if you use any other method to get payments through PayPal by circumventing the banking channel then it falls under the illegal category. So most people don't need to worry about receiving it. But we all have to admit that there are almost no options to make payments as needed.
International Online Payment settlement and developments
NRB allows the use of international credit and debit cards on two bases. Either one should have a Travelcard that is issued on the basis of visa and air ticket. Or one should have a USD account. Both are very hard for normal users. Other payments for imports are settled using the LC (Letter of Credit) method. LC is used mainly by importers but there is no clear way for online advertisers and media companies for now.
Nepal wants to save its USD reserve. It collects such foreign currency through remittance and exports. The American dollar is used for all international transactions and imports so a country needs it. That is why the government wants to save it and has put so many restrictions. In order to maintain and increase the reserve, NRB wants all people to receive through banking methods.
The central bank has been working to help and improve the situations of online advertisers, workers, freelancers, and IT companies. But we do hear an outcry of the industry because NRB rules for legal payments are quite tough and not straightforward for all consumers. People are demanding a good and clear solution so that businesses can thrive. Many claims that money that goes out for advertising also comes in through other revenue streams. We are also in the wait of a better payment system that will easily allow everyone in the IT sector to advertise and grow their business.