One of the highly reputed business house of Nepal, Jyoti Group has launched the brand new Obi Worldphone MV1 in Nepal. Starck Tech is the official dealer wing of Obi for Jyoti Group. The price of Obi MV1 in Nepal is Rs 15610. It is the latest smartphone from Obi Worldphone after the SF1 and SJ 1.5. This is the amalgam of design of both previous Obi smartphones.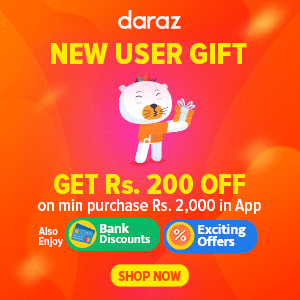 It includes the floating screen from SF1 and curved design of Obi SJ1.5. Obi MV1 is targeted to budget segment consumers. They have tried their best to provide the customers with highest quality of products. It is already available in stores and at Sastodeal.com. They have launched this phone during the festival season because people buy smartphones in this season.
Obi has always tried to fill the gap between high end devices and starting range low end mobile phones. Jyoti Group launched Obi MV1 in a bloggers meet on October 7th. Gadgetbyte, Delta Digit, Techno Nepal, E-Nepsters, GIS Nepal, Mobiles Khabar and Tech Lekh were present during the meet event. We tested the phone and it is quite interesting. Our full in-depth review is also available.
At the top, there is floating 5" IPS LCD display with screen resolution of 720X1280. It is protected by Gorilla Glass 3 and Oleophobic coating. The screen is bright under outer condition as well due to Sunlight display technology. It has a poly-carbonate  body with a removable back. There are two Micro SIM slots and a micro SD card slot at the back with 2500 mAh battery.
Below the beautiful and strong display, we get 1.3 GHz Quad core processor on a Qualcomm Snapdragon 212  chipset. It binds with 2 GB of RAM and Adreno 304 GPU. The best part of the phone is its OS and internal storage. It holds 16 GB in built memory and runs on Cyanogen OS12.1.1 Lollipop. There is 8 MP f/2.2 camera at the back and 2 MP sensor at the front. They have the White color model for now, but the Black and Red color will come before Tihar.
First Impressions
In out tests with previous Obi phones, we have found the battery life to be very impressive. It is the same case with Obi MV1 as well. Cyanogen OS is the best part of the phone due to the fluid software experience. It is a 4G ready device with VoLTE support which makes it one of the budget 4G smartphone.
There are plenty of bells and rings such as DTS audio function, pin scramble, dual mic, HDR in camera, UV coating and much more. We were impressed by the Obi MV1 and we will be testing this device further. Keep updated with us because we will post the in-depth review and benchmark soon.