ZTE mobile of China has officially launched three budget smartphones in Nepal. They have launched the Blade S6, D2 and D3 in the market. These phones will compete in the market with other smartphones of same range. There are many new Chinese mobile company in the market to give a good competition. Here are the specs and comparison of new models in Official price of ZTE Blade S6, D2, D3 in Nepal.
ZTE is famous brand in communication technology sector all over the globe. Their enterprise and industry level equipment are used by many telecom companies. They have come up to the growing market with another set of product. This is the first debut in Nepal with mobile and they have launched three phones. Now there is demand of other mobiles like Axon and Nubia. All the newly launched phones are running Android Lollipop.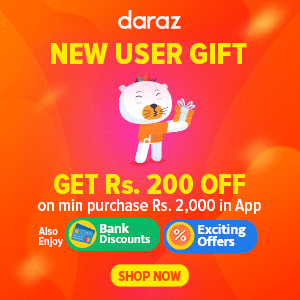 ZTE Blade S6: The best phone that you can buy from this company is ZTE Blade S6. It is budget range phone. It has 5" 720P HD screen at top, 2GB RAM, two quad core processors clocked at 1 GHz and 1.5 GHz each. Adreno 405 GPU and 2400 mAh battery is powering this gadget.
The camera sections consists 13 MP Main and 5 MP front camera. The lens aperture is f/2.0 which can provide decent photos in low light. Price of ZTE Blade S6 in Nepal is Rs 15990. For a phone of this price, the specs are great. It can give perfect combo of basic function and entertainment.
ZTE Blade D3: This handset has same HD 720p IPS display, and battery as the S6. Actually it has 1 GB RAM and 1 GHz Mediatek processor. The base memory is 8 GB internally. It can be expanded up to 64 GB with SD Card. Its main camera is same 13 MP but the front camera is 8 MP. Price of ZTE Balde D3 in Nepal is Rs 12500.
ZTE Blade D2: Its price is Rs 10900 in the market. Being a budget device, it provides a HD 5" screen. Its power house consists 1.3 GHZ Mediatek processor, 1GB RAM and a huge 4000 mAh battery. The on board storage is 8 GB which can be extended up to 64 Gigs. We get a 8 MP back facing camera and 5 MP secondary sensor. The best thing about this mobile is great battery.
Analysis and Comparison
Considering the price of these phones, we will say that they are prices near to expectation. Choose Balde D2 if you want a huge a battery but Blade S6 is the best phone to buy in our view due to the processor and camera. The ZTE Blade D2 is now priced near the Samsung Galaxy Core prime which comes with a quad core processor. In terms of Blade D3, it is priced near Galaxy Grand Prime. Both Samsung mobile consist quad core processor but weaker camera.
It lies in the hands of user to choose the suitable phone. There are always pros and cons of each model. The closest Core Prime doesn't feature HD screen while the D2 and D3 does. The ZTE products have significantly larger battery. Always buy the phone that satisfies your need.