There are many tech lovers and enthusiasts in Nepal who crave for the latest smartphones and gadgets. OnePlus One was one of the most desired product at its launch because of its price and the specs. The demand was off the chart but the company used a bad marketing technique. This was the invite-only basis. People needed to have the invitation to buy the phone. So some people were selling it as well. In Nepal also there is a huge demand and there is no official company presence till now. Therefore many third-party sellers who are selling OnePlus smartphone products in the Nepali grey market.
By grey market, we mean unofficial channel. For example, Samsung India oversees distribution in Nepal. Most phones come through them via IMS. So the original company gets all revenue and everything comes in a legal way by paying customs, registering IMEI numbers, etc. This is the white market. However, in grey or unofficial channel, individual seller or group bring from foreign countries and sell it. The main company is not related in any way in this. Products of the grey channel also don't get support from official service centers.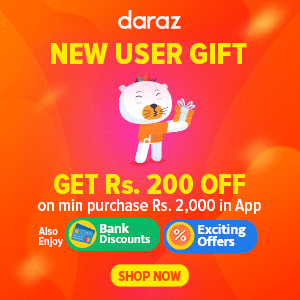 There is a huge demand for OnePlus products in Nepal. As there is not a good official channel. Therefore other retailers are selling in the market. We can't blame them here because they are at least providing products to people. The phones are expensive by the way. Still, many people are willing to pay the premium to get their hands on the new devices. Mainly online channels are posting these products. Some shops in NewRoad are also selling. The price varies according to shops, so customers need to search for best deals themselves.
OnePlus One Vs OnePlus Two
In the Nepali market, there are both phones. The latest OnePlus two (OP2) is very expensive by the way. The look, build quality, hardware and software all are better on the new phone. This doesn't mean to say that the predecessor is outdated. Actually, OP1 is still a great smartphone to buy. The grey market sellers have lowered the price though. We hope that the company comes to Nepal soon and makes product pricing and service right. For now, let us see the differences between the OP1 vs OP2.
| | |
| --- | --- |
| OnePlus 1 | OnePlus 2 |
| 5.5″ IPS LCD Screen | 5.5″IPS LCD Screen |
| 1080×1920 Screen Resolution | 1080×1920 Screen Resolution |
| Qualcomm Snapdragon 801 Chipset | Qualcomm Snapdragon 810 Chipset |
| 3 GB RAM | 3/4 GB RAM |
| 16/64 GB internal Storage | 16/ 64 GB Internal storage |
| 3100 mAh Battery | 3300 mAh Battery |
| 13 MP f/2.0 Back Camera | 13 MP f/2.0 Back Camera |
| 5 MP f/2.0 Front Camera | 5 MP f/2.0 Front Camera |
| Oxygen OS 2 | Oxygen OS 3 |
Specs Analysis
The new OnePlus Two is totally made up of metal and provides a solid, cool and better build quality. This gives a spectacular premium feel whereas the One is made up of plastic and matte finish at back. The original phone is also very good but we have heard that matte finish wears off after time. The new phone also comes with USB Type-C port and a fingerprint scanner which is not present in the predecessor. Still, there is no option for an external SD card which is disappointing.
There is a higher memory option now and the storage also changes accordingly. So if you but 16 GB storage variant you will get 3 GB RAM. And if you buy 64 GB version it will come with 4 GB RAM. In the market, only flagship phones like Galaxy Note 5 provide 4 GB of RAM. In terms of processor, there is a very good change. The new OP2 has Snapdragon 810 which is octa-core processor while OP1 has Snapdragon 801 which just has 2.5 GHz quad-core processor. It means the core count is changing by double.
Also Read: Pebble Time Smartwatch Review
Camera wise things are very much the same. These phones come with great cameras on both sides. The back 13 MP sensor supports 4K video recording and the front 5 MP sensor supports 720p recording. There is not much development here but we can see some improvements. There is new laser autofocus technology lets you take blur-free, sharp images even under low light condition really fast. The phone is now a dual SIM phone with nano-SIM card support instead of micro SIM cards. 
Wrap Up and Average Nepali Pricing
As we said earlier OnePlus smartphone products are very expensive in Nepal. It is because they are not coming from the official channel. The unofficial parties have a high margin on them. So, if your budget is around Rs 40,000 then OnePlus One is the best choice for you. It has 13 MP camera, 3100 mAh battery, 1080p display, 3 GB of RAM and a high-frequency quad-core processor. Similarly the price of 64 GB One Plus one in Nepal is Rs 39,500.
If you want a solid, metal-enclosed power beast with 4 GB RAM, octa-core processor, beefier battery and updated features than you should buy the new OnePlus Two. The price of OnePlus Two in Nepal is Rs 60,000 for the 64 GB edition. The cost of 16 GB variant will cost around 36,999 on average. These are rough average prices of the market. So if you need to buy these new smartphones, find the best deal with bargaining.