Viber is very famous application in Nepal. It is one of the most popular chatting, messaging and calling app in Nepal. Viber is free but Viber Out is special service which is paid service. It allows calling people on mobile, landline who don't have the application. It is hard to buy credit because international payment is not available in Nepal. Now people can easily pay for Viber Out credit through eSewa.
It is now easy to call people living in abroad. Instead of paying high ISD call charges, people can enjoy cheap calls. The call rate per minute is different for each country. People from Nepal mostly call to USA, Australia, India and Gulf countries.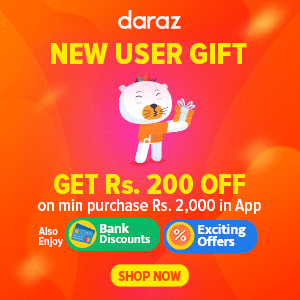 People can just go to the app and go to desired contact and call the person using "Viber Out" option. They can also go to dialer in the app and dial any number with correct country code and have high quality conversation at cheaper rates.
International payment gateway is not available in Nepal for now. Nepal Rastra Bank is going to implement a policy very soon. This is going to open up new channel for users to use their debit and credit card. It can also open the path for PayPal in Nepal.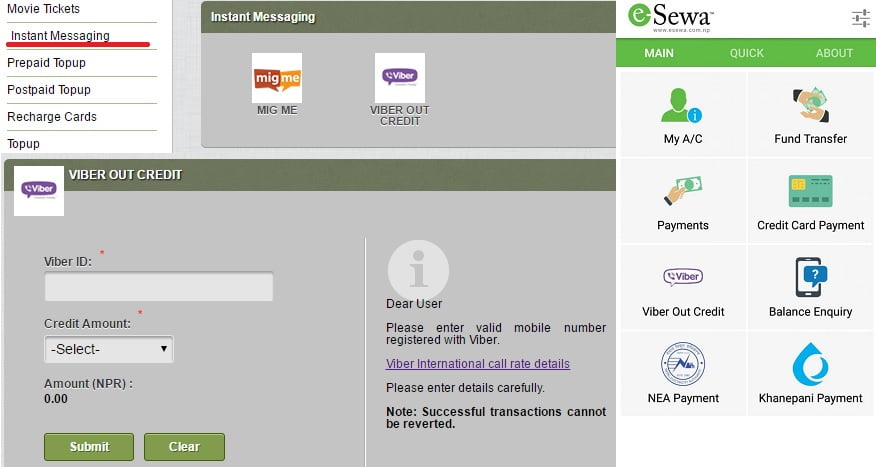 The policy development was in development but implementation is taking time. This is the reason our debit cards don't work internationally and we can't have Papal in Nepal. This going to change very soon. Many other companies are also working for online payment including Samsung.
How to Pay
It is very easy to buy the credit using eSewa. First and foremost, load your eSewa account with adequate amount of money. Then login to the website and go to "Instant Messaging" section. There users can see "Viber Out Credit" option. Enter you ID or phone number. Select the desired amount which from $0.99, $4.99 or $9.99.
Mobile users can go to the eSewa app and go to "Main" and select the option for Viber out payment. Similar to computer, mobile users have to provide their number and amount of money and pay via app. Stay connected and stay happy.