Few months back we exclusively got our hands on the CG EON eLite handset. We also made review video for that phone. This phone caught a lot of attention from Nepali customers because it comes from the most famous business group of the country. This time they have launched the whole new range of CG EON series phones in the market. They have come up with different models with different specifications and pricing.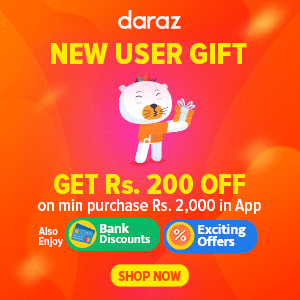 Chaudhary Group (CG) was already in the market with bar phones but it is the first time with smartphones. Now with these products, they are really expanding their portfolio. The company recently launched the new EON Edge, Eon Lite Plus and many other smartphones in Nepal. We have their official specs and price. We were invited to the launch and we want to share our impressions as well.
Recommeded Read: Latest CG Mobiles Price in Nepal
Chaudhary Group is a Nepali company and everyone wants their products to prosper. Nepalese people want more domestic products and brands. The goal is to be more dependent. However, currently these phones are manufactured in China. The branding and hardware selction is from CG though. The only next thing that everyone hopes is smartphone production from our own country.
CG Eon Edge Specs and Price
First lets clear it up, even though the phone is named Edge. It doesn't have curved screen like Samsung S6 Edge or Note Edge. Many people were confused over this naming topic. The new CG EON Egde comes with a 5 inch IPS display with HD resolution of 720X1280. Under the hood there a 1.3 GHz quad core processor and 2 GB RAM. It all seems pretty standard with the 16 GB internal storage and maximum 32 GB memory card.
This phone has 13 MP primary camera at back and 5 MP camera at front. This is a very standard set of cameras. The rear modue can take good high resolution photos with ease. Front selfie camera is also of good pixel count. So the optics department looks very promising.
For the software it is running on Android 5.1.1 Lollipop with its own Burn UI. This UI gives different look and feel. We still expect and request manufacturers to go for stock theme. We know that sometimes in order to add features, developers need to have custom UI. The phone comes with a 2000 mAh battery on the inside. This might seem a bit small for the quad core processor and HD screen. The battery life depends upon usage and software efficiency. The CG Eon Edge price in Nepal is Rs 12,999 and this makes it a budget tier mobile.
EON Lite and Lite Plus specifications, price
The Eon Lite family consists of the Lite and the Lite Plus edition. They have slight differences and we will try to show the contrast. Both EON Lite and Lite plus have a 5″ IPS LCD Screen. They both have a 1.2 GHz Quad core processor and 2000 mAh battery. The design is also similar and there is not much difference. The camera specs are also same. At the back there is 8MP camera and at front there is a 3 MP sensor.
The difference comes in memory, storage and price. The Eon Lite has 512 MB of RAM and 8 GB of onboard storage. On the other hand, the Lite Plus has 1GB RAM and 32 GB internal storage. As the memory and storage are different, we see difference in price as well. The price of CG Eon Lite is Rs 7,999 and the price of CG Eon Lite Plus is Rs 8999. We recommend our readers to add Rs 1,000 and get the Plus model for better specs.
The small addition of just $10 gives double memory and more storage. That is very useful in a mobile. Even though the processor is same, memory density has positive effect on performance. You can also store more apps, photos and files in your phone. So definitely get the Plus model.
Blaze Series Details
CG Eon Blaze: This phone has same specs as the Chaudhary Gorup's EON Edge in aspects of display, camera, operating system and processor. However the memory is different and there is 1GB RAM in this Blaze phone. Similarly another difference is in the battery because it houses a 2200 mAh. This is slightly bigger and will give better battery life. In terms of storage there is 16 GB inbuilt storage and it can support SD cards up to 64 GB.  This support capacity is quite different than other Eon models. The price of CG EON Blaze is Rs 10,999. This is a very good option for the Rs 10,000 price tag.
CG Eon Blaze Pro: This is another Blaze series phone with a big display. The Eon Blaze pro comes with a 5.5 inch LCD screen, 1.3 GHz quad core processor, 2400 mAh removable battery and 1 GB RAM. It comes with 8 GB internal storage and 32 GB SD card support. Blaze pro comes with a 13 MP main camera and a 5 MP front camera. The price of Eon Blaze is Rs 9,699 which makes it a very good option for the price point.
CG Eon Blaze 6.0: Just like the Eon Blaze Pro, this phone is running Android Marshmallow. As the name tell, Eon Blaze 6.0 has 6″ IPS LCD screen with 720×1280 resolution. This phone also comes with same 13 MP and 5 MP camera on back and front respectively. The RAM is 1 GB and the internal storage is 16 GB. Most concerning thing is the 2500 mAh battery in this phone. This is quite small for a phone of this size. Its MRP in the Nepali market is Rs 11,111.
CG EON Express Specifications
The Chaudhary Group's CG Express comes with 5" IPS display with WVGA resolution. It has a 1.2 GHz Quad core processor, 1 GB RAM and 8GB internal storage. The phone is running new Android 5.1 OS which is quite new. For camera there is 5 MP back camera and 2 MP secondary front shooter. It's storage can be extended up to 32 GB using micro SD. The battery size is 2000 mAh and it is good enough for the specs. This is a 3G budget phone and the price of CG EON Express is Rs 8,499.
Impressions
These are all entry level phones with budget price tag. They are competing head to head with matching specs. So if you want to buy these phones, then select the one with best battery because they have almost similar internal specs. Camera quality is also the most important point to look at before buying. The cameras are mediocore and they are not the best. We have to admit that these are budget phone and they can't have everthing of top quality. Some corners are always cut.
But we do appretiate them putting quad core processor and other basic set of hardware. We like CG's new product lineup and we expect to see better products in future. These products including many other products from other manufacturers are available at CG Digital website. They also sell speakers, consumer electronic and other appliances.