We have tested both the Samsung Galaxy S7 and S7 Edge for about a month as a daily driver to ensure that it gives its best. Water proof, great battery, latest OS, fastest UI, simple UX, amazing design and fully strengthened with glass plus metal makes the S7 family absolute flagship smartphones. On our journey we have tested a lot of devices and none have ever stood up as these two phones. These are the reasons why you should buy Samsung Galaxy S7 or S7 Edge. There is new Note 7 which is better and bigget than this phone too.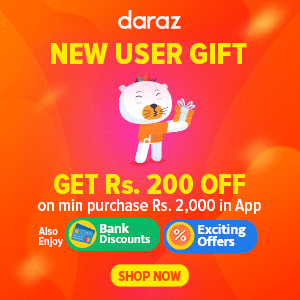 Last year's Galaxy S6 design was a ground breaking innovation for form factor. The improvements of this year made these phone fantastic. Truth be told, Samsung will have to come up with something really new that will raise the bar high for next year. We have already done a review on both devices stating all the hardware specs and the impression.
Without any delay lets start with all the reasons why you should buy these phones.
1) Processing Power: We did benchmark test of both devices and as they have same processing hardware, we got same results. They clearly indicate both S7 , Edge are most powerful device till now. They are remarkable improvements over both Note 5 and S6. New HTC 10 has same power as of the new S series but in design wise we will pick Samsung. These two phones aced on all sectors including Multi core, single-core, graphics and memory.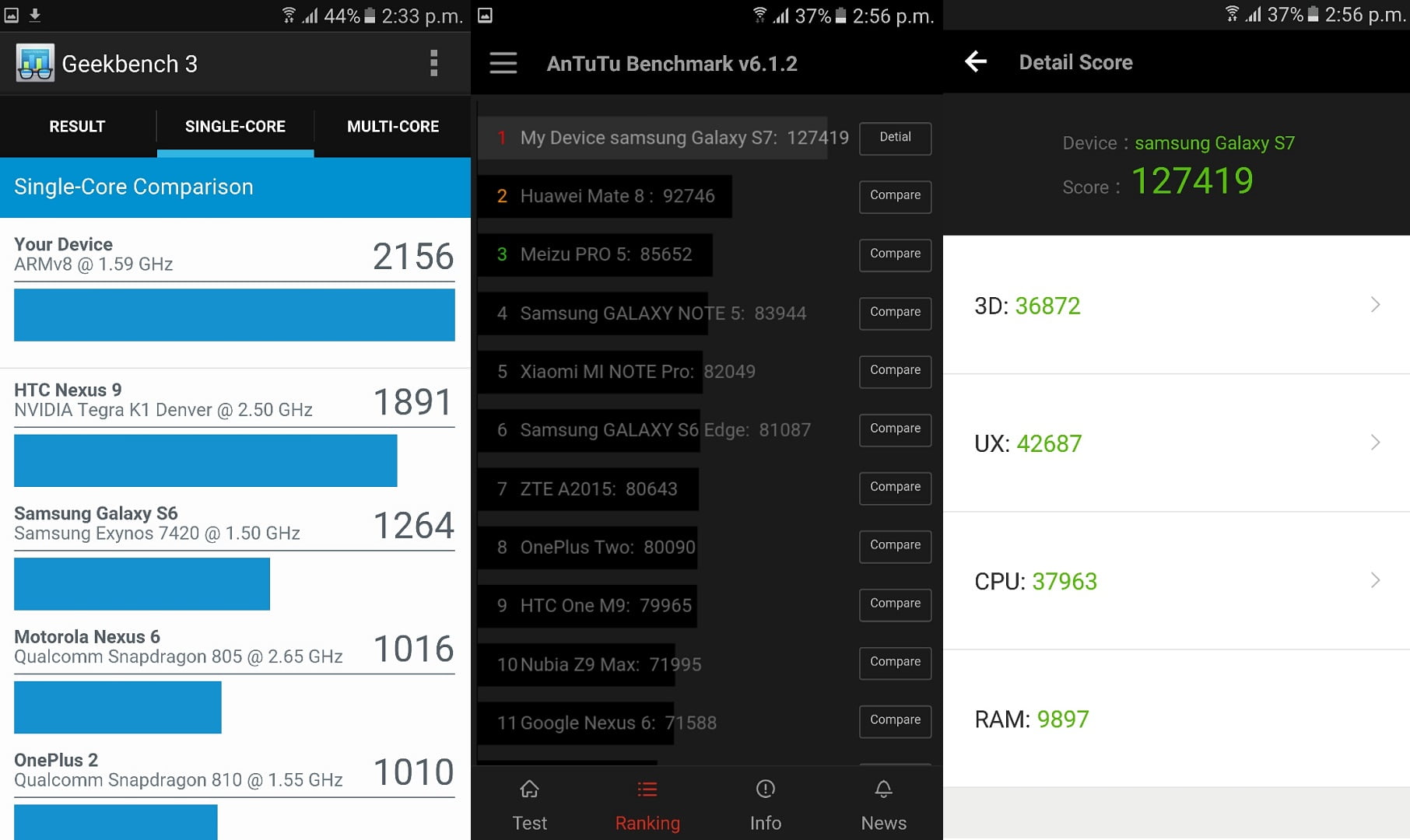 2) Storage : Last year's phone had limited internal storage option and no external SD card support. This year we have two option which is 32 and 64 GB for internal memory. The 64 GB is very hard to get as it is shipped to only selected countries. The S7 Edge and flat is again supporting memory card up to 200 GB. This is really cool because people can now keep huge files, record big 4K videos and enjoy all their contents without worrying about storage and spending high for big storage models.
3) Camera: The camera is the interesting part because they have reduced the camera bump and pixel count but improved the sensor. The new wide angle lens with f/1.7 and dual pixel auto focus makes the camera very bright. Even at dark conditions of 8 PM the pictures had way more light that it looked like 5 PM. We would say that the camera is far better than 16 MP sensor. The 4K UHD recording, slow motion, optically stabilized videos gives true exciting experience of the phone and cinematography. This devices has the best camera and we would definitely choose it over some normal point and shoots.
4) Display : The Quad HD SAMOLED display with pixel density of minimum 534 ppi ensures that you enjoy the best content. The Ultra HD videos recorded and played on the S7 Edge gave real time experience. The playback, details due to both camera and screen was fabulous. HD Games like NFS, Grand theft Auto looked crispy, vibrant and gave great experience.
5) Build : The new back curve of flat model made the phone fit right in hand. Edge's dual curved glass panel made it beautiful with the over all metal body. The buttons are at perfect place with clicky feel. In finger print scanner test both phones lead the iPhone in speed and accuracy. The device is water, dust and scratch resistant so do not fear about mishaps. These flagship gadgets feature all sensors like heart rate sensors, gyro-sensor, barometer and everything you might have heard of.
6) Software : Galaxy S7 family comes with latest Marshmallow OS, Touchwiz UI which gives fastest UX till date. The camera opens just at double click of home button and everything is responsive. All the apps during multitask work exceptionally well. The theme store provides better customization and it is guaranteed they will get all the best updates including next OS ASAP.
7) Future Proof: 4 GB RAM, octa-core processor, Gear VR support, sufficient memory option, 4G, latest OS, strong design and long term support makes the phone future proof. With all the fancy features like edge panel features, AOD, Samsung Pay makes sure that you will love your phone for upcoming years.
Final Thoughts:
These are the 7 reasons why people should buy the all new Samsung Galaxy S7 or the S7 Edge. To be honest, this is the most beautiful, powerful and well crafted phone we have have ever used and seen.
This phone hasn't disappointed us and fulfills all out  expectations. So this phone is a recommended buy. For price S7 Flat it costs Rs 77900 ($790) and for Edge it costs Rs 88900( $890).